Available in select shops worldwide on May 16, we are two days away from the release of Loaded's latest, the Loaded Tesseract.
Interested in more reviews of Loaded Boards? Of course you are! Here are the latest Loaded reviews so you can check out their most up-to-date boards & gear that makes them so innovative. Ok, now let's get to the point.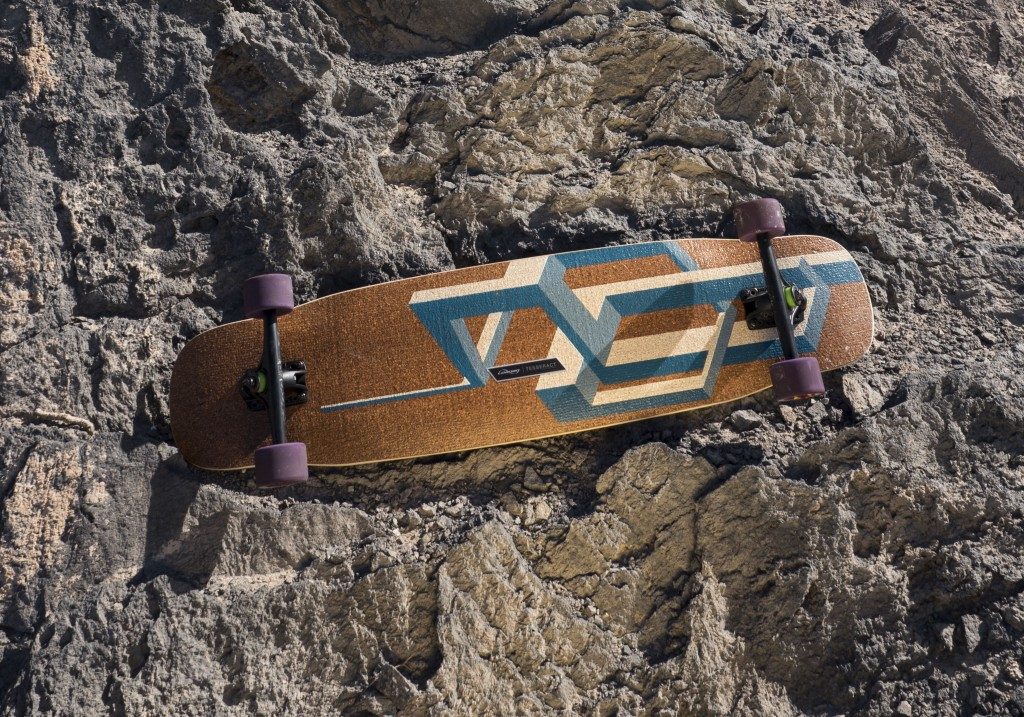 The Basalt Tesseract builds on what Loaded learned from the venerable Loaded Tarab. Besides the facts that the new construction makes the deck lighter, more damp and freestyle-oriented, it is also environmentally friendly thanks to the basalt based construction.
The fabric in the new deck is derived from the fine fibers of Basalt, a volcanic rock that is found in many parts of the world. It shares many of the beneficial properties we've come to admire in fiberglass while being significantly less destructive to produce. There's some truth in Loaded's 'Four Dimensional Lava' slogan. Now you can have high performance and eco-friendly in a do-it-all package.
The decks are available in 4 colorways to match your personal flavor: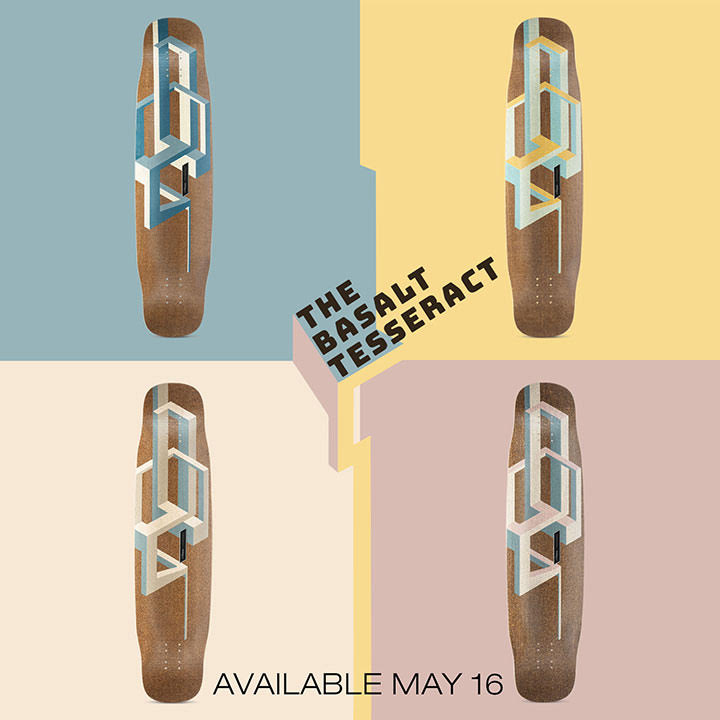 Measuring 39 x 9.5″ (99 x 24cm) and together with the symmetrical shape, you'll have plenty of room for a multitude of styles and disciplines. If you're heading out for the day and you're not sure what to bring, the Basalt Tesseract is an excellent companion no matter what you find yourself doing.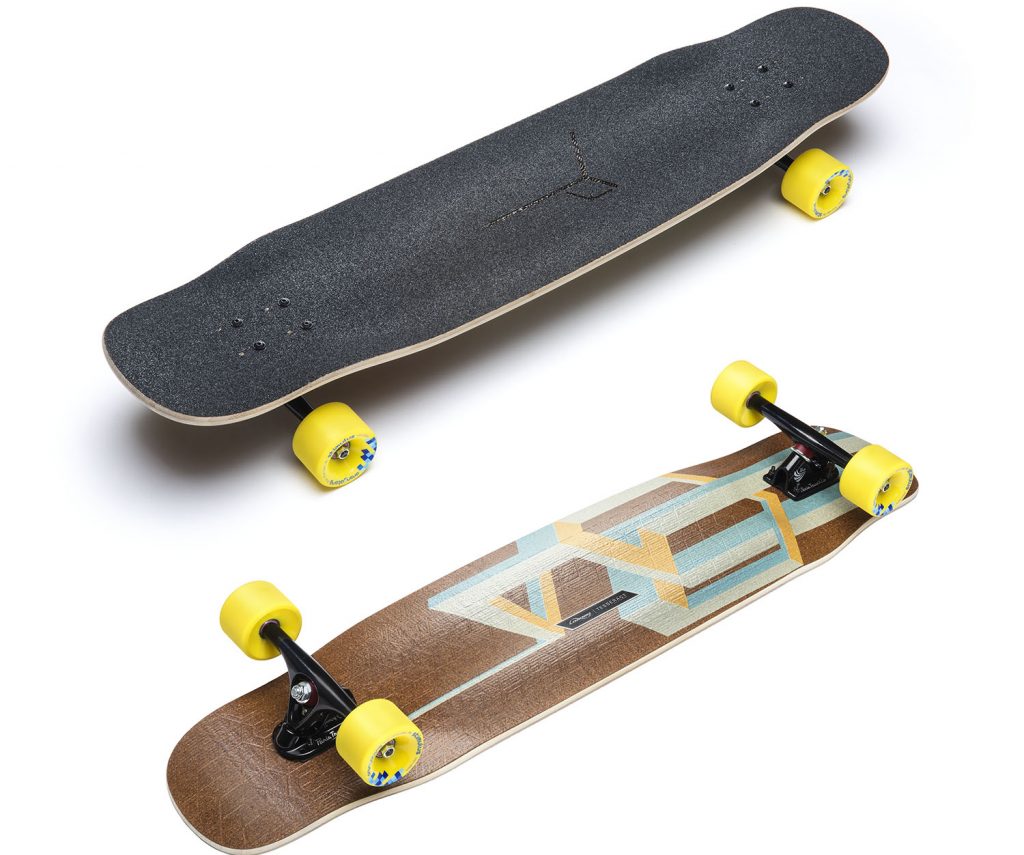 Loaded used a light basalt weave to sandwich two bamboo cores and a bottom cork for additional dampening. Suffice to say that Loaded is on another level in their materials-science department and the combination works well here. After a year of testing in their crew, they've determined that the combination of the basalt weaves contributes to the boards freestyle capabilities without sacrificing any of it's freestyle component.
Welcomed niceties on the Basalt Tesseract include rocker, wheel well flares, W shaped concave, kick-tails and 6 different wheel base configuration options.
Keep an eye on your favorite skate shop for a new Basalt Tesseract on May 16th. Check the specs below and the link to order one from Loaded on release day.
| Specifications | |
| --- | --- |
| Length | 39" / 99 cm |
| Width | 9.5" / 24 cm |
| Wheelbase | 24.5" and 26" / 62.2 cm and 66 cm |
| Nose & Tail | 7.25" / 18.4 cm (tip to inner bolt on 24.5" wheelbase) |
| Concave | 0.30" / 0.76 cm (at W peak), 0.39" / 0.99 cm (at W trough) |
| Rocker | 0.33" / 0.84 cm |
| Wedging Angle | 3.5° |
| Weight | 4.5 lbs / 2.0 kg (with grip) |
Buy The Loaded Tesseract Bamboo at Amazon
Processing…
Success! You're on the list.
Whoops! There was an error and we couldn't process your subscription. Please reload the page and try again.