You know the name: Loaded Boards is one of our favorite brands here at LongboardEnvy. Not to mention, they're one of the most popular longboard brands on Instagram. We collected the best reviews of Loaded Boards so you know exactly where to find out everything you need to know to find the perfect longboard for you.
About the Company
Loaded Boards, like so many great brands, has roots in the greater LA area. Since launching their first board, The Vanguard, in June 2002, they've become one of the most innovative companies in the space. It takes a true dedication to make excellent, innovative products to evolve the way Loaded has.
Their recent updates range from the volcano-infused (heh, okay only kind-of volcano-infused) Basalt-Tesseract to their ultra comfortable pad, called the Pushin Cushion. You'll find plenty other goodies they produce on their site, including wheels, trucks, bushings, safety gear, and even snowboards. (So many of us that live the longboard life also love fresh powder, it makes sense to us!)
Who Are Loaded Boards For?
Loaded Boards are great if you're looking for an innovative deck or to upgrade your primary ride. They've got boards for downhill, dancing, and free riding.
If you're shopping around, make sure you consider what Loaded Boards is putting out. They're a team dedicated to their craft–as you can clearly see by their boards below!
Loaded Longboards & Loaded Bearings
---
Loaded's Tarab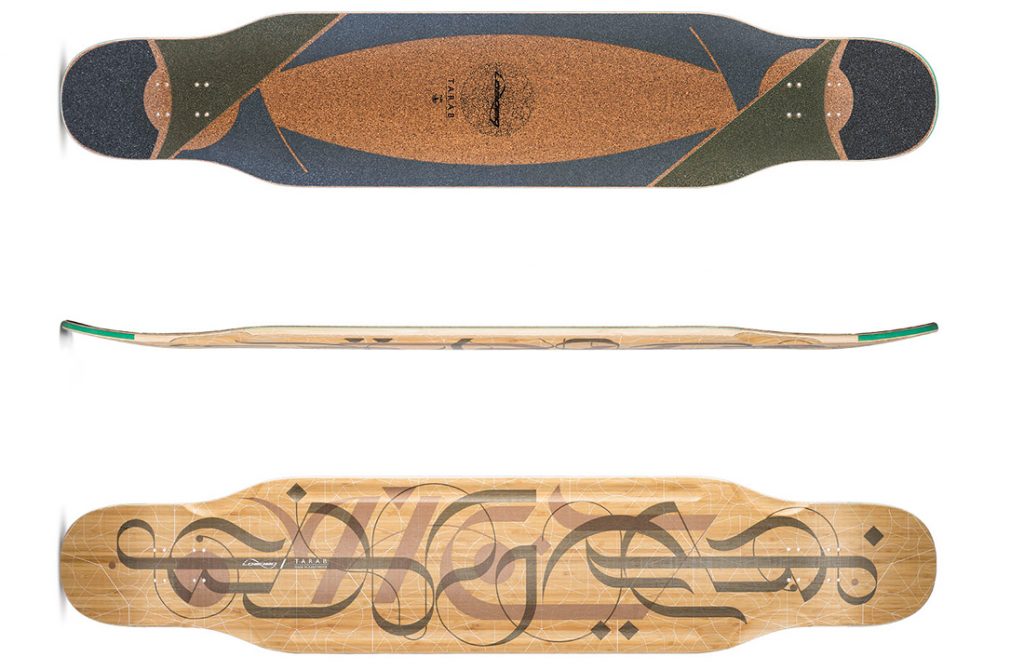 There is no word in English that accurately translates the word Tarab from Arabic to English, which makes it very difficult to define. Tarab is used in Arab culture to describe the emotional effect of music, a word to describe the natural flow, rhythm and evoking composition of music.
---
Basalt Tesseract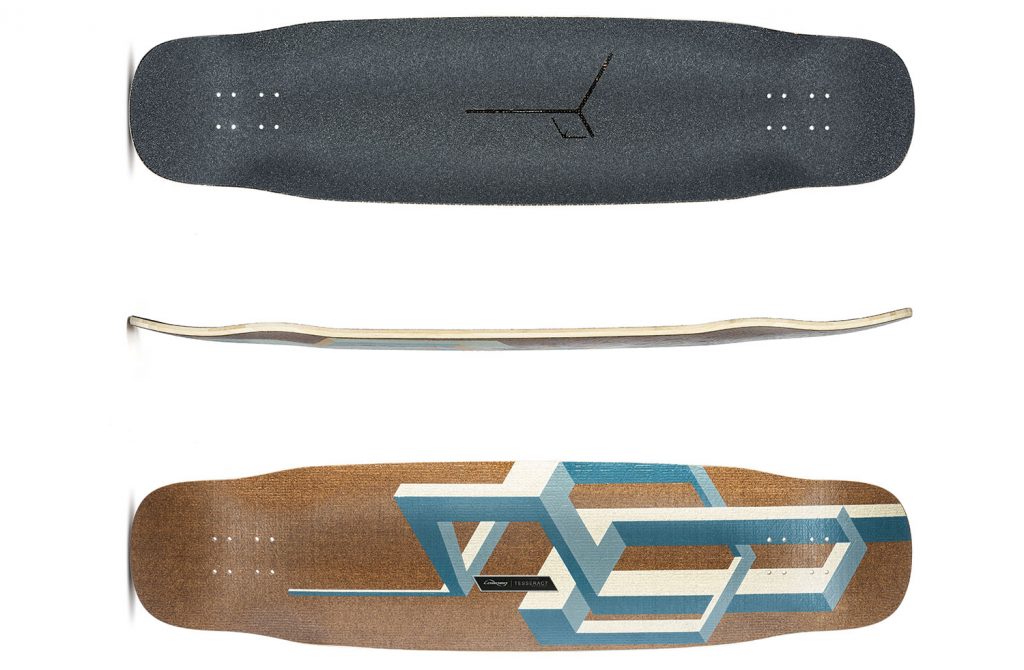 The Basalt Tesseract builds on what Loaded learned from the venerable Loaded Tarab. Besides the facts that the new construction makes the deck lighter, more damp and freestyle-oriented, it is also environmentally friendly thanks to the basalt based construction.
---
The Blood Slayer Cometh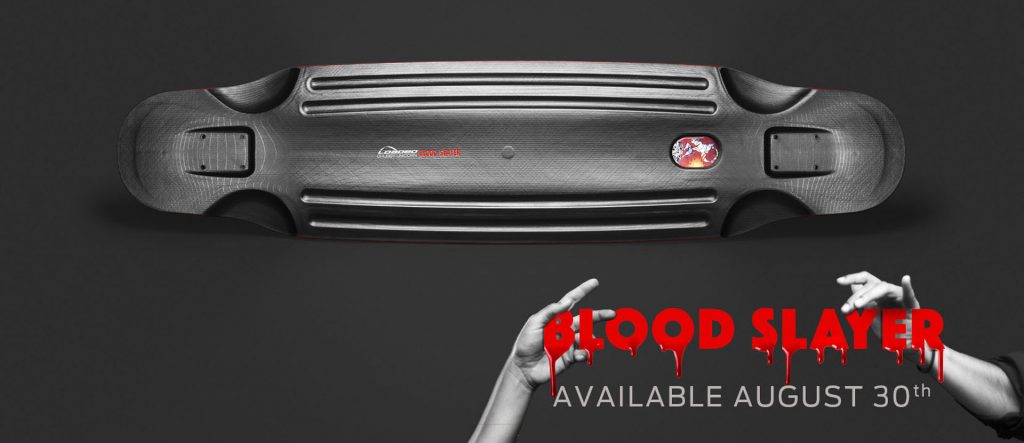 Once upon a time, downhill longboards were bland and boring. They were made of things like wood, wood, some more wood, maybe bamboo, but it turns out that that's wood too. So a lot of wood. What's more is that they were ALL made of wood. There was not a single downhill longboard in the world made of anything other than wood.
And then the Chubby Unicorn came.
---
JEHU V2 by Loaded Boards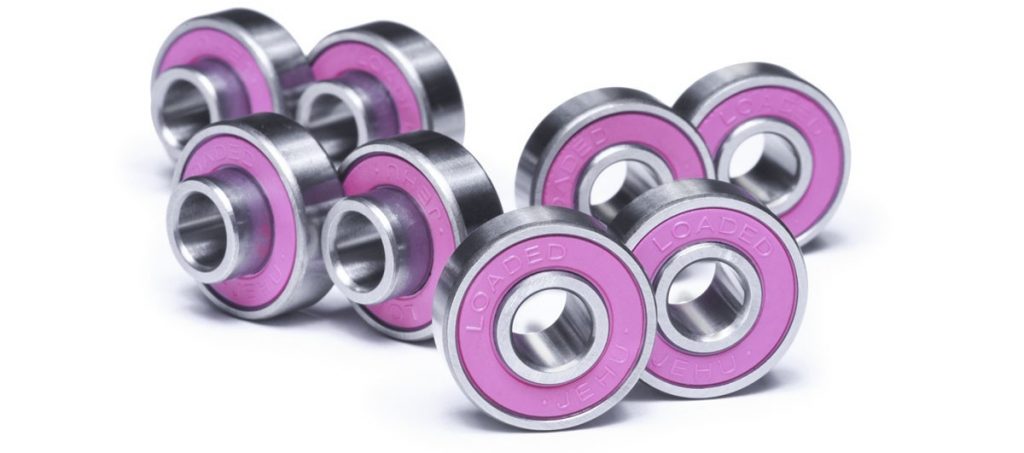 Loaded recently announced the second coming of their popular Jehu bearings, the JEHU V2, or the Jehunion.
The new bearings are a departure from their previous offering. They feature integrated spacers and speed rings. Now you can crank down your bearings without worry and you won't have to keep track of any extra pieces. The bearings also sport a new rubberized steel shield in pink for maximum hotness and ease of maintenance. Available now from Loaded Boards for $23 at the link.
---
Tan Tien by Loaded Boards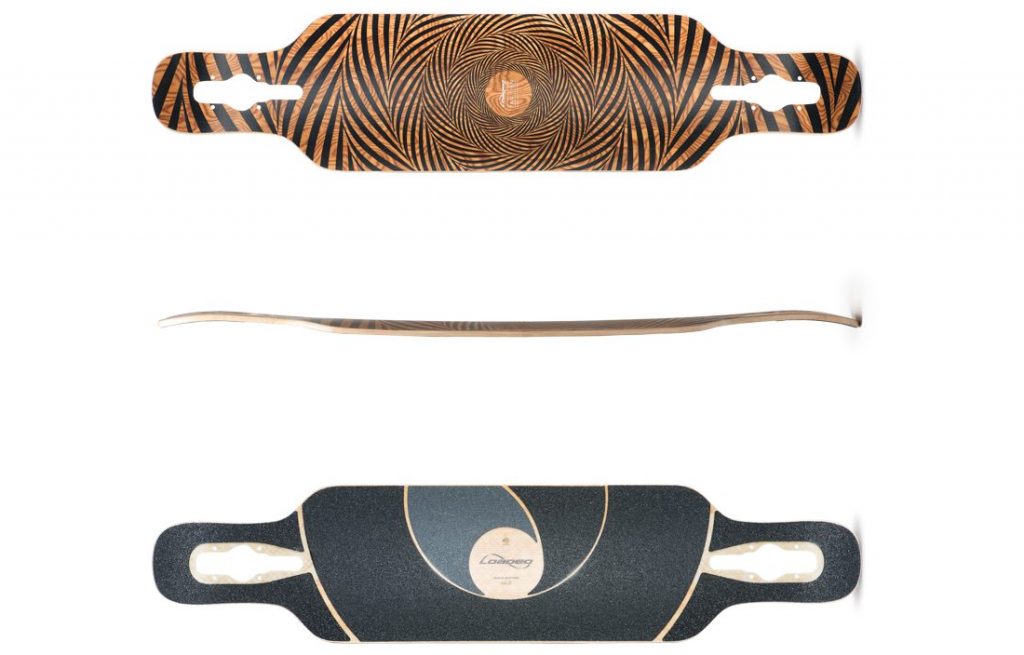 New from Loaded is the 2016 Tan Tien! A refresh of one of the most iconic decks from Loaded is welcomed as we near the close of 2016.
Blending lines between the disciplines of cruise-carve and advanced trick riding, the Tan Tien holds it's own for riders who enjoy more than just a commute. The deck measures 39″ long x 8.75″ wide with a 27″ wheelbase. The weight of the deck ranges from 3.1 – 3.5 pounds depending on your choice of flex.
---
The Dervish by Loaded Boards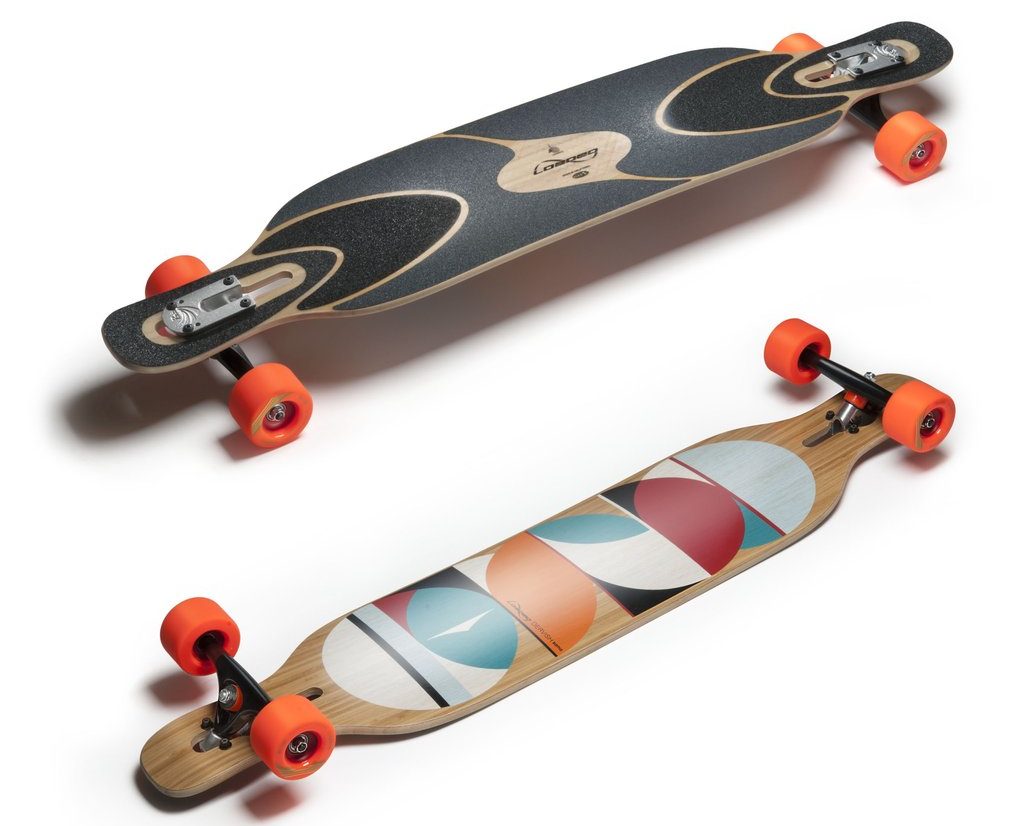 The Dervish from Loaded Boards is one of the most popular Loaded longboards out there because it's an ideal beginner board that you can grow into as you level up your riding skills.
The drop-through truck mounts and long wheelbase make it low to the ground and stable. Multiple flex options ensure there is an option for each rider style. Bamboo and fiberglass construction are incredibly durable and forgiving. This deck is sure to get you started and keep you going!
You'll be upgrading to another one of Loaded's longboards before you know it, and you'll keep The Dervish in your garage for regular riding as a a good, stable, versatile board.
---
Loaded's Longboards in Action
Dancing with the Loaded Bhangra V2
The Loaded Bhangra V2 is made for dancing. They've gone classic Loaded with their design, including a fiberglass base to make the dancing possible. As per usual, there's just a speck of Basalt added to spice things up. We dig it.
The feedback has been incredibly positive, making this a great freestyle or dancing board.
Get Inspired to Ride: Freeriding & Downhill
Perhaps the most iconic longboarding video ever, Loaded and Kyle Chin take us on the perfect tour and shows us what longboarding is all about.
The Blood Slayer Cometh didn't even exist when this was shot (he's riding a Comet VooDoo Doll)–so it's clear that Loaded felt inspired to design more longboards that fit the style! Now they're synonymous with both quality boards, amazing design, and freeriding. Longboard Envy approves.
If you want to get updates on new releases from Loaded Boards and all of the best longboard brands, enter your email below and you'll hear from us when we hit publish.
---
Processing…
Success! You're on the list.
Whoops! There was an error and we couldn't process your subscription. Please reload the page and try again.
---