What should you get the shredders in your family this holiday season? A helmet? A new board? Some new slide gloves? There are so many options! We've compiled a Longboard Gift Guide to help ease your holiday shopping for the 2020 season of giving!
---
2020 has been the year none of us expected! It's had a roller coaster of ups and downs and we've had to learn to adapt to the new normal. We've had to rely heavily on our hobbies to keep us sane during lockdowns. That likely means that your friend, family member or perhaps yourself is in need of some new longboarding gear this holiday season.
---
Longboard Complete Gift Guide
If you're looking to really make an impression this holiday season, a complete longboard is the way to go. The recipient will be able to unwrap and shred all day and you only need to make one purchase.
Longboard completes include the deck, griptape, wheels, trucks and all the hardware. They usually come fully assembled so it will literally be as easy as unwrap and ride. Go this route if you're not sure what to get!
Loaded Icarus
Loaded Longboards has long been a staple in the longboarding industry. They make high quality longboards and build their completes with the best components. They ride well and are great for beginners, intermediates and advanced riders alike.
The Loaded Icarus is one of the best options in this list. It excels at cruising, carving, commuting and even a little dancing. Plenty of us have even used them in the local parking garage.
Buy The Loaded Icarus at Amazon
Landyachz Dinghy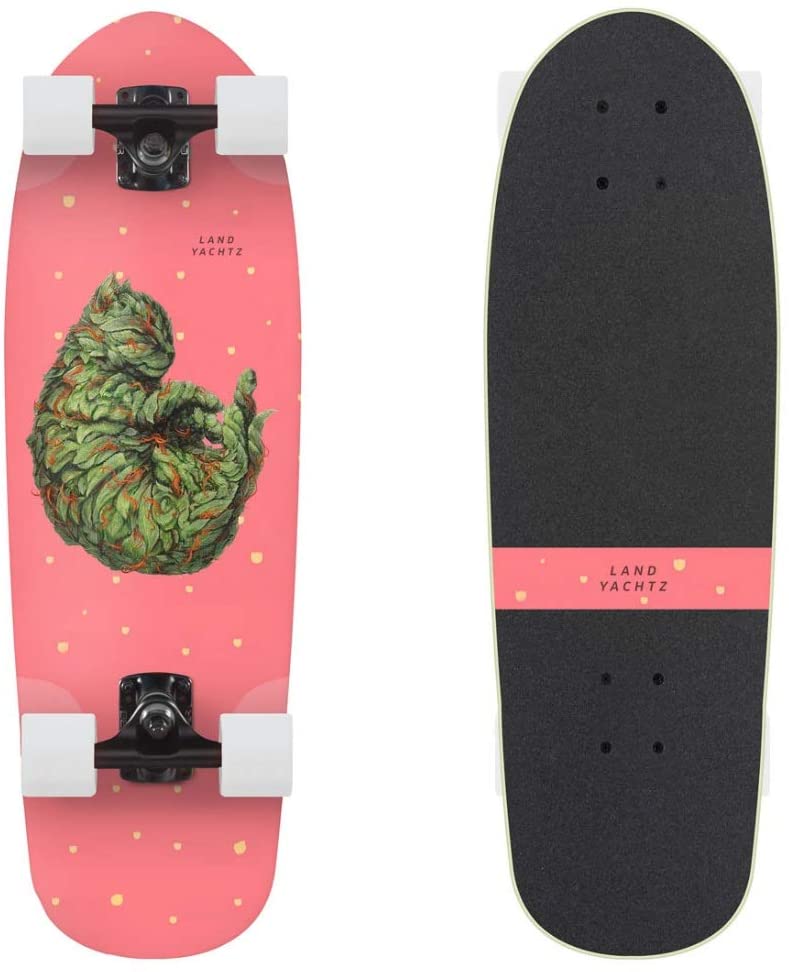 The Landyachtz Dinghy is our personal favorite. After owning it for over a year, it's ideal for commuting, traveling, city slashing, carving… Basically it's awesome.
The small size means it fits anywhere and it makes it hella fun to ride. The colorways and graphics offer plenty of options for even the most captious skater.
As a complete, it comes assembled with quality components and everything you'll need to get ripping. We've been riding ours for over a year and still love ever moment of it! Grab this if your skater likes a little of everything in a small package.
Buy the Landyachtz Dinghy at Amazon
---
Loaded Boards Tesseract
Another Loaded Longboards makes this list, but for good reason. The Tesseract is ideal for the skater who's flirting with higher speeds.
Two bamboo cores are sandwiched between layers of basalt fabric to create a strong and lightweight structure with a vibration dampening cork bottom. Double kicktails make make switch riding and slides more fun and open you up to lots of tricks and fun maneuvers.
Concave and rocker combine to keep you feeling locked in while hustling around corners and down the hill!
Buy The Loaded Tesseract at Amazon
Longboard Deck Gift Guide
The skater you're buying for already has some equipment but maybe you're not sure what to get them? A new deck can transform existing components and provide a completely new perspective. It's great fun to try new shapes and constructions to determine what a skater really enjoys and works best for their preferred discipline and terrain.
The three below are some of our favorites and they're sure to please that special someone.
DB Longboards Keystone
Let it rip! The DB Longboards Keystone is made to go fast. DB is well known in the longboarding industry. They produce quality products with a good reputation. The Keystone is no different. It's composite construction is light, durable and feels good under the foot.
Buy the DB Longboards Keystone at Amazon
Loaded Longboards Bhangra
Dancing is back on the menu! Loaded Boards Bhangra
The Loaded Bhangra V2 is made for dancing. They've gone classic Loaded with their design, including a fiberglass base to make the dancing possible. As per usual, there's just a speck of Basalt added to spice things up. We dig it.
The feedback has been incredibly positive, making this a great freestyle or dancing board.
Buy the Loaded Bhangra at Amazon
Fireball x Arbor Longboard Cruiser Gift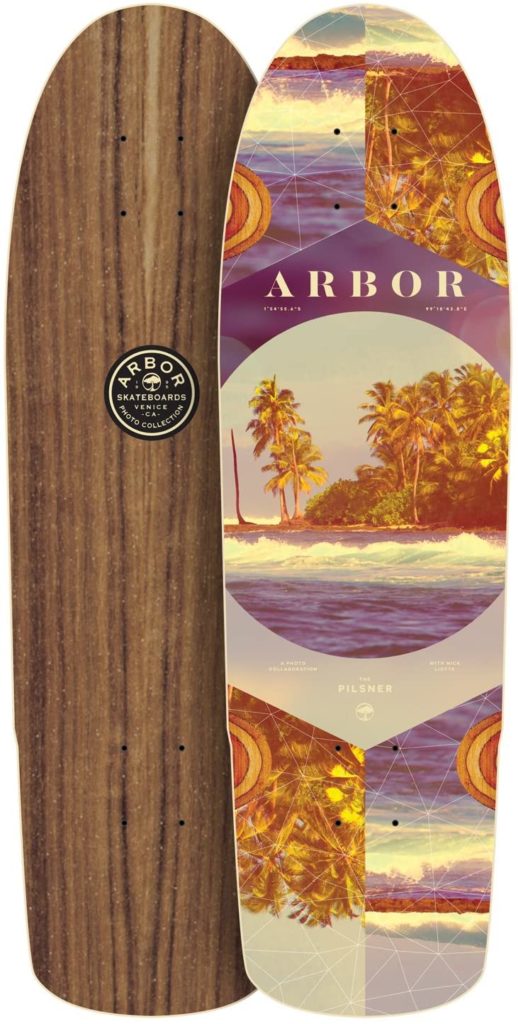 The Fireball x Arbor Longboard Cruiser is an excellent choice for college students, commuters or someone who likes to ride a little of everything.
It's short in stature but sacrifices nothing in quality. Further, Arbor is committed to a low environmental impact.
This deck is excellent for the eco-friendly skater you might have in mind.
Buy the Fireball x Arbor Longboard Cruiser at Amazon
---
Longboard Wheels Gift Guide
Wheels are the grip and slip. As the component that needs to be replaced most frequently, any skater will appreciate a set of wheels. They also also have a pretty significant impact on the ride of the board. Speed and grip are significantly impacted by the right wheel choice.
Orangatang Stimulus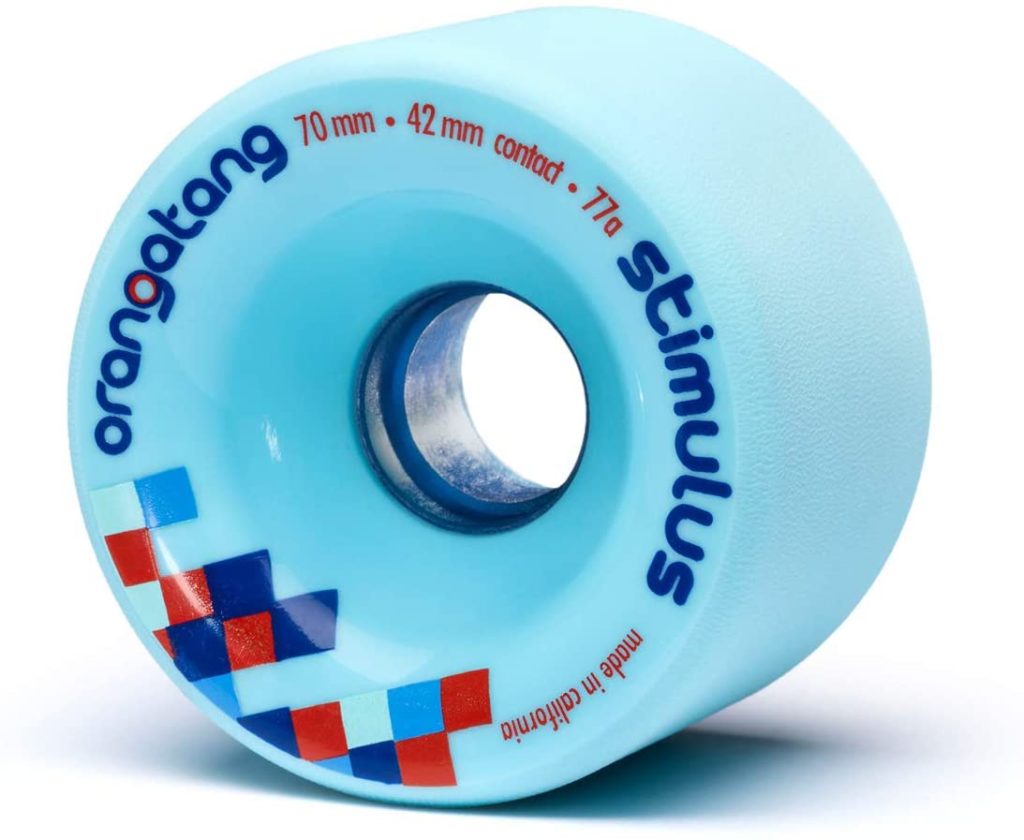 Orangatang is the wheel division from Loaded longboards. They are equally well known for high quality wheels and the Stimulus are no exception.
The Stimulus measures 70mm and features an offset core that is ideal for freeride and well suited for slides, freestyle, dancing, and commuting. The offset core provides an excellent balance between grip and slip. Combined with a wide contact patch and Happy Formula urethane, these wheels are a good choice for all skaters.
Buy the Orangatang Stimulus at Amazon
Abec 11 SuperFlys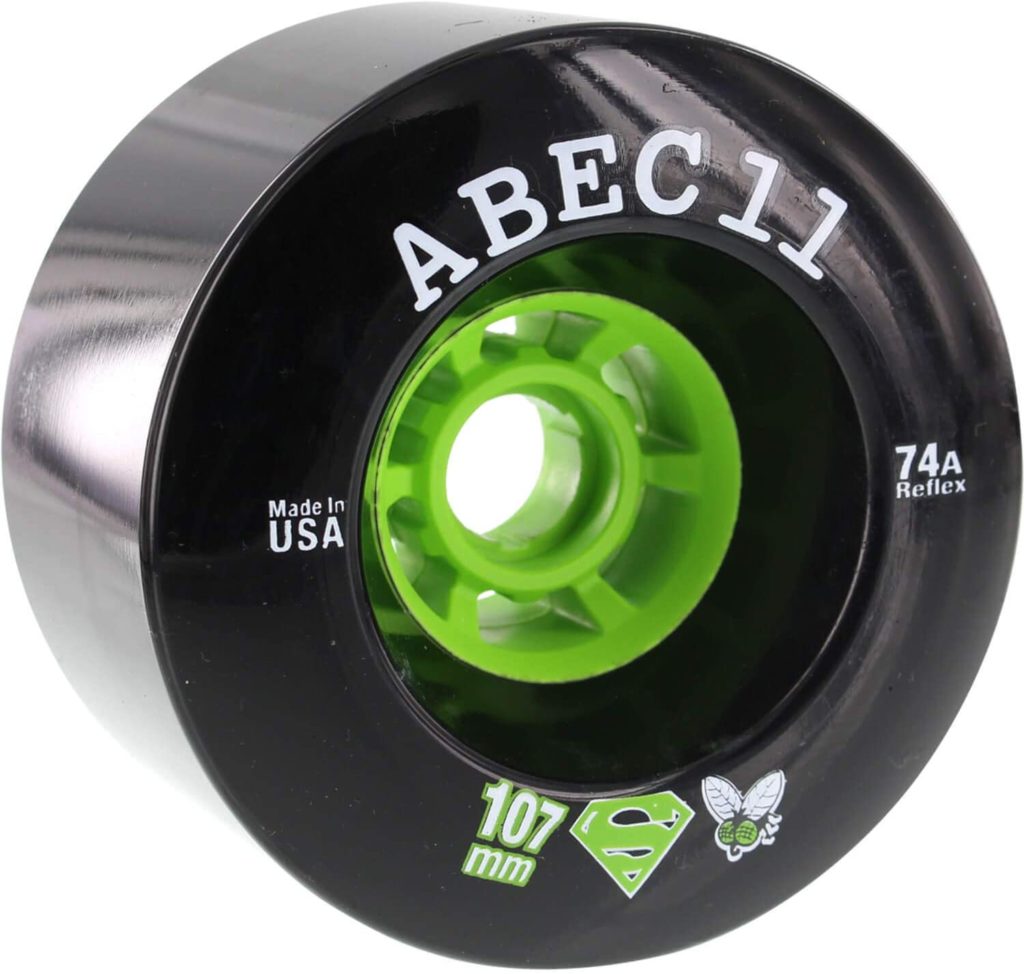 The Abec 11 SuperFlys are by far the largest and most expensive wheels in this category but they are worth every penny for the cruise and commuter longboarders. The large diameter and softer, 74a urethane mean these will roll over anything with little discomfort. The cracks and potholes in side walks and roads can barely be felt with these.
These are an excellent gift because it's something that every longboarder wants to try but seldom purchase for themselves.
Buy the Abec 11 SuperFlys at Amazon
Fireball Tinder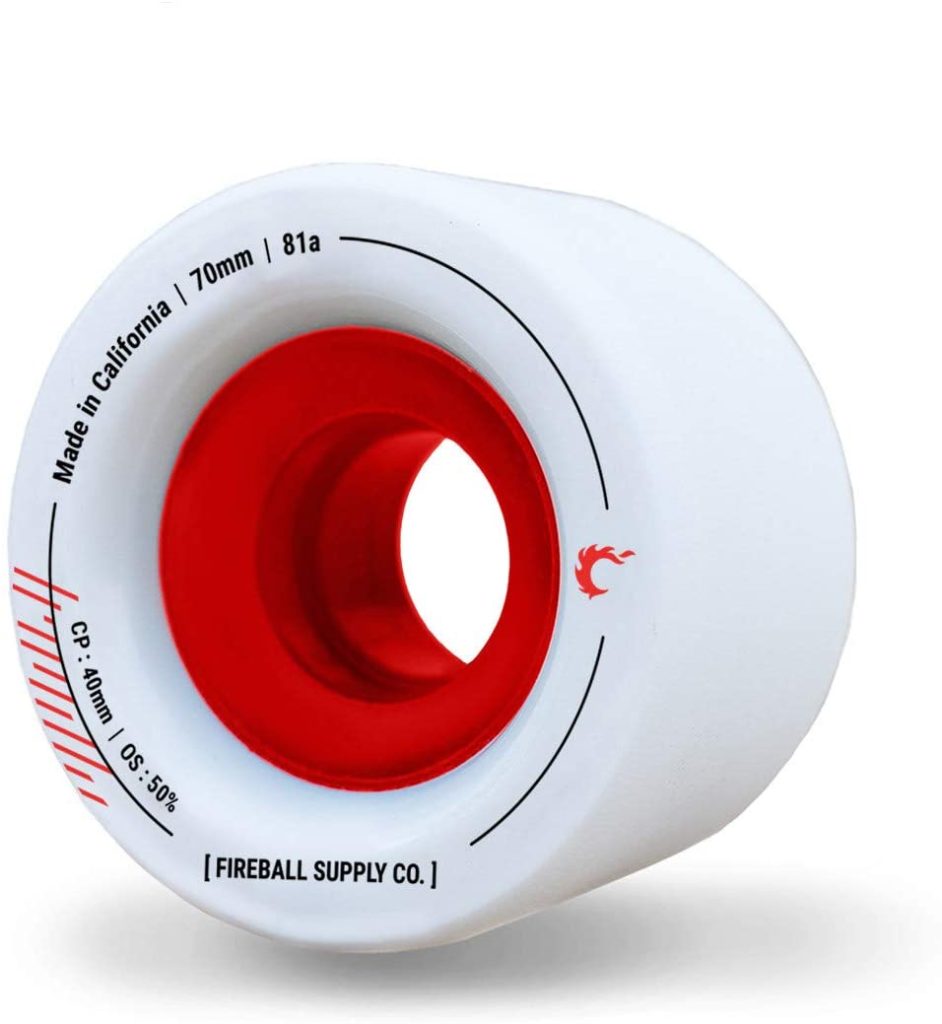 If you're looking for a more affordable but still well-rounded wheel, the Tinder is an excellent choice! Fireball has been around since 2009 – we're used to seeing quality gear from them. Back in 2012, we wrote about their Scorch wheels. The Tinder is similar to the Scorch but features a larger centerset core. Perfect for city ripping or freeride and the 70mm size means they're a comfy ride.
Buy the Fireball Tinder at Amazon
---
Longboard Trucks Gift Guide
Longboard trucks are an excellent choice for a gift. They hvave a huge impact on the ride characteristics of a board, are relatively affordable and generally one of the longest lasting pieces of equipment. A relatively small cost goes a long way in this category!
Randal RIII Trucks
Simple the greatest all around longboard truck. From cruising and carving to downhill and freeride, this truck can do it all. Most of us on the Longboard Envy team started on a set of Randal RIIIs. All of us have spent time riding them.
If you want an easy choice – get the Randal RIIIs.
Caliber Trucks Cal II 50° RKP
These trucks rip! They're an exceptional offering that is both high quality and affordable. The casting is precise, the colorways are great and the bushing seat makes these a pleasure to ride. The skater in your family will for sure be happy with these.
The included bushings work, but there are many better options out there. Try a set of Venoms for a downhill skater or some Orangatang Knuckles for something more well-rounded ride.
Paris V3 180mm 50°
Paris trucks have been in the longboarding industry so long that you'd have a difficult time finding a skater that's not familiar with them. They've lasted so long for good reason – they're great trucks. The V3s are the third iteration of this venerable product line.
For a cast truck, these are nearly as good as they get. Precise axles, solid bushing seat. These are ideal for the new skater you might know. Great to get started but they'll last as they become more skilled.
Atlas Truck Co Ultralight RKP 48°
Atlas trucks are made for people who like features. Their made from strong and light forged aluminum, feature an open bushing seat, a tapered kingpin, built-in bearing spacers and a self cleaning, self centering pivot cup.
The attention to detail makes these an awesome option. They ride and perform exceptionally well. They're lighter and slightly stronger than a typical cast truck. Add a thicker boardside bushing and a washer for a more stable skate experience or ride as is for deeper carves.
Buy the Atlas Ultralight at Amazon
---
Longboard Accessories Gift Guide
Not quite sure what to get or maybe looking for some to add something extra? These accessories are great choices. Some of them won't fit in the stocking but they're still sure to bring smiles. We suggest focusing on the safety equipment if you're not sure what to get. Skating is a high impact sport and safety is often overlooked!
AmazonBasics Guitar Stand
Maybe not what you'd expect to see on this list and it may not fit in the typical stocking, but the AmazonBasics Guitar Stand makes an EXCELLENT longboard stand.
Buy the AmazonBasics Guitar Stand at Amazon
Zealous Longboard Bearings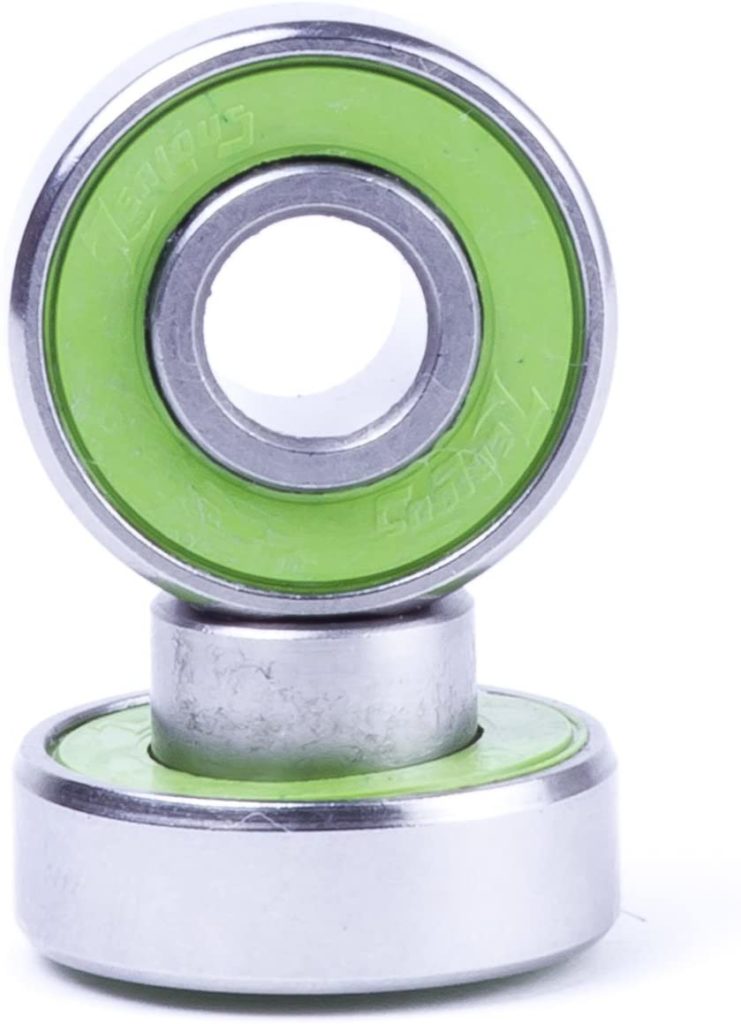 Zealous bearings feature perfectly sized spacers, that are built in. They make sure the bearings are properly spaced in the wheel for a perfect fit every time. They also make swapping wheels a breeze since you don't need to track the spacers. They're a perfect stocking stuffer for any skater!
Buy Zealous Bearings at Amazon
Rayne Idle Hands Leather Slide Gloves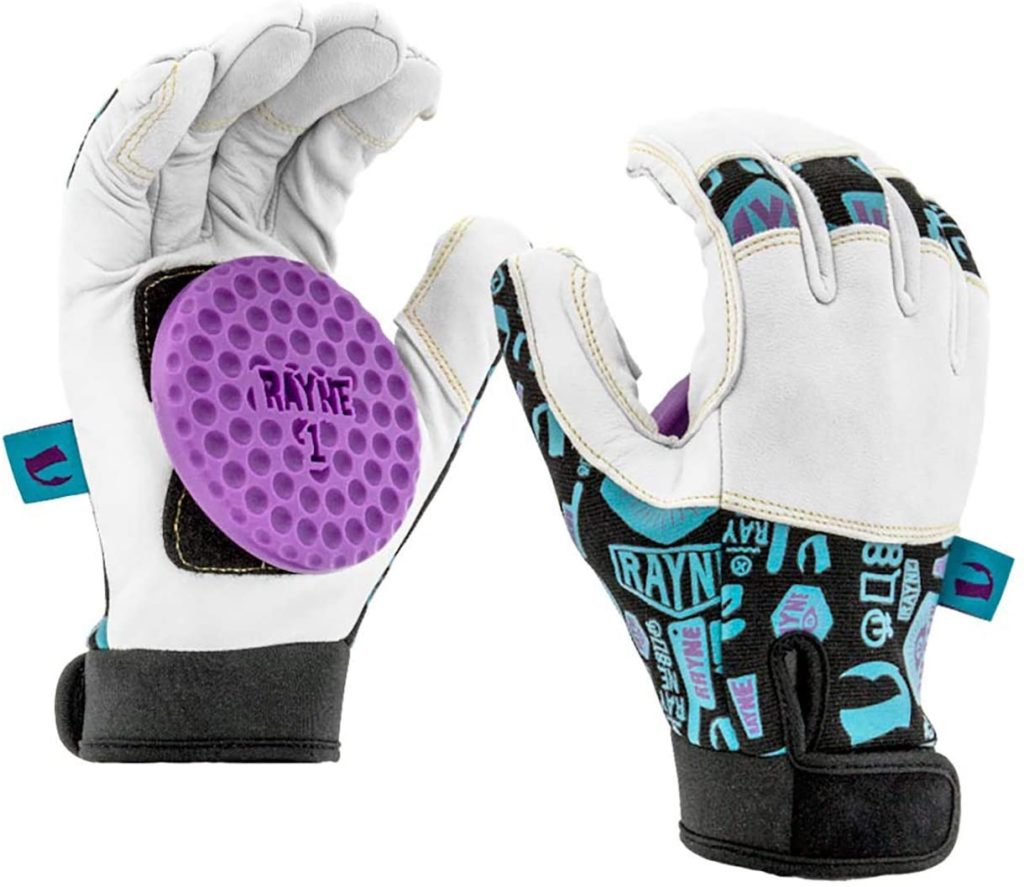 Slide gloves are an integral part of the skating experience and an important safety accessory. Slide gloves protect our hands from the pavement in the hands-down maneuvers we use to control speed. There aren't many better options than the Rayne Idle hands gloves. The color way is slick, the leather is supple and the included pucks are excellent for a smooth slide.
Buy the Rayne Idle Hands at Amazon
Triple Eight Helmets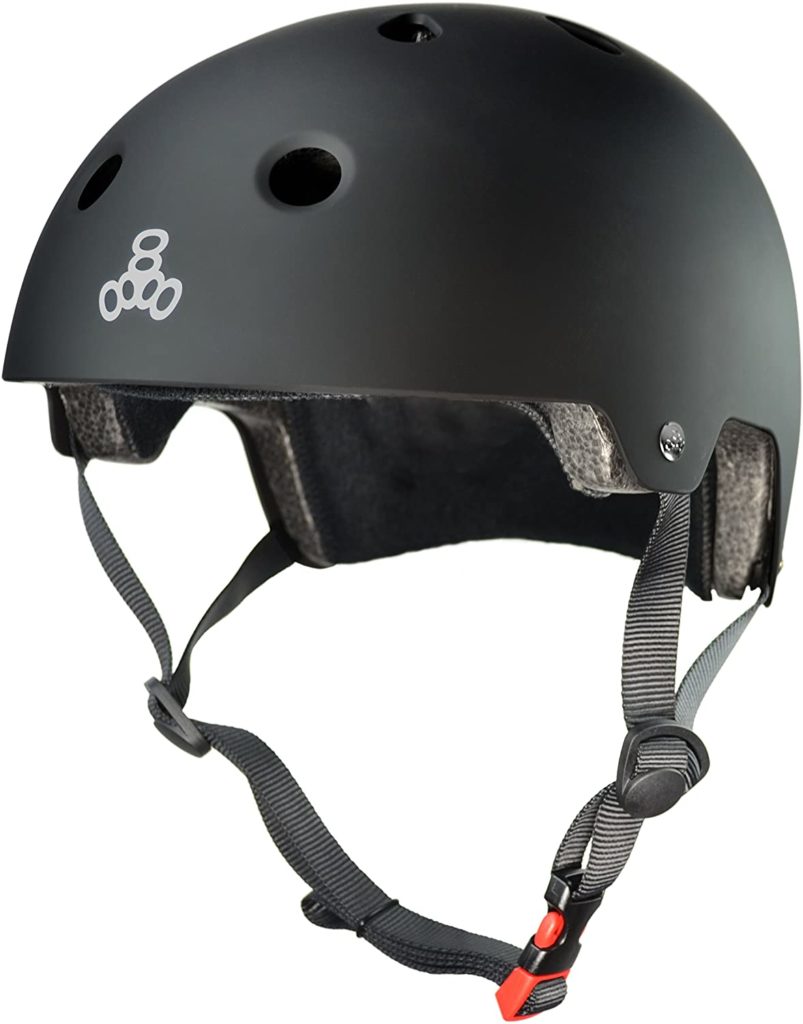 Protect the dome! This may be the last item on the list but nothing could be more important. It's so important to make sure your friend or family member protects their head while skating. Accidents can happen to even the most skilled skaters. Worse – a helmets ability to protect the head is compromised after just ONE fall. Give the gift of safety and buy them one of these helmets!
Buy the Triple Eight Helmet at Amazon
---
We hope you enjoyed our longboard gift guide! We hoped to items for all skaters and all budgets to the list, but if you're still looking for a perfect gift for that perfect skater in your life, feel free to reach out. We're happy to help!
Happy skating and happy holidays!