Looking for your next board? You should seriously consider the Landyachtz Dinghy. It's a well rounded and affordable complete with a longboard feel and a shortboard stature.
As if that wasn't enough, the design and color-ways come together in a way that will have you asking whether you should shred it or hang it on your wall.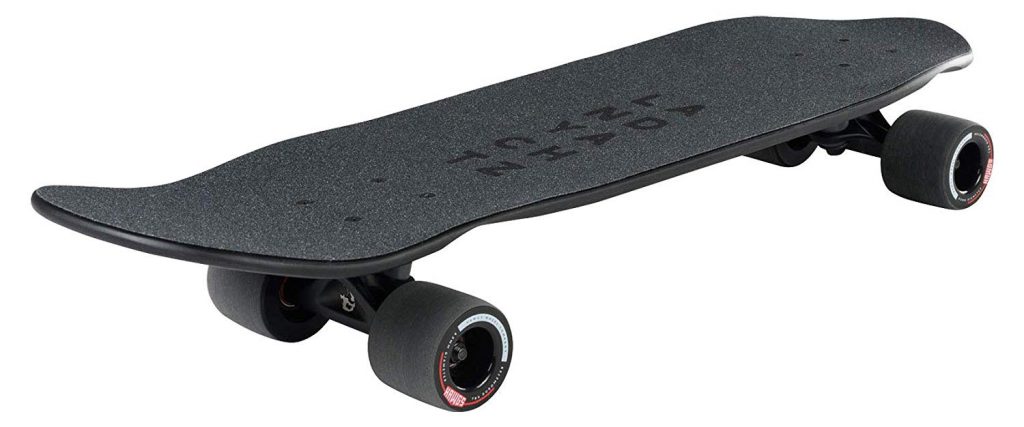 ---
The Dinghy has been in the Landyachtz arsenal for more than 18 years at the time of this writing. Landyatchz is ready to send this thing off to college and rightfully so – it would be both functional and a fashion statement on campus.
Here's a little recap Landyachtz put together on how long the Dinghy has been around:

This little skate is dear to Landyachtz and the team so the modern Dinghy represents the culmination of years of use, abuse and refinement. It's small but capable – sophisticated but a little wild.
---
What makes the Landyachtz Dinghy great?
Landyachtz combined exceptional components with a well-thought design. The result is a sum greater than its parts.
If you compare the Dinghy to other more affordable cruisers (the LY Dinghy is already affordable!) you'll find lesser known or low quality wheels, trucks and bearings.
Landyachtz combined the Dinghy with 63MM Hawgs wheels and 105 Bear trucks for that sweet spot. The Dinghy is stiff, light and wide.
The wheels provide the perfect amount of cushion, grip and slip. The trucks keep it fun on the twists.
---
What else?
The quality, workmanship and graphics on the Dinghy's are absolutely top notch. They look great and they're functional too!
Take the Dinghy Turbo as an example. The red Maple veneer matches to core on the Hawg wheels. The wheel wells are precision cut, same with the grip tape.
---
Give me the details!
You can score a Dinghy with Prime shipping for the low-low of $105 right now. Some models range up to $180.
The Dinghy's measure 28.5″ long and 8″ wide with a 14.6″ wheelbase. The deck features Maple construction, kicktail, light concave and sanded wheel-wells.
They come complete with grip, trucks, wheels, bearings and hardware.
With the holiday season fast approaching, if you order now you're guaranteed to receive it before it counts.
---
Conclusion: The 2019 Landyachtz Dinghy
Pros: Attractive design, quality components, standing platform that just works, affordable!
Cons: What cons? Send it!
Cruise, commute or a little city-slashing if you're still gonna send it, the Dinghy will get you there.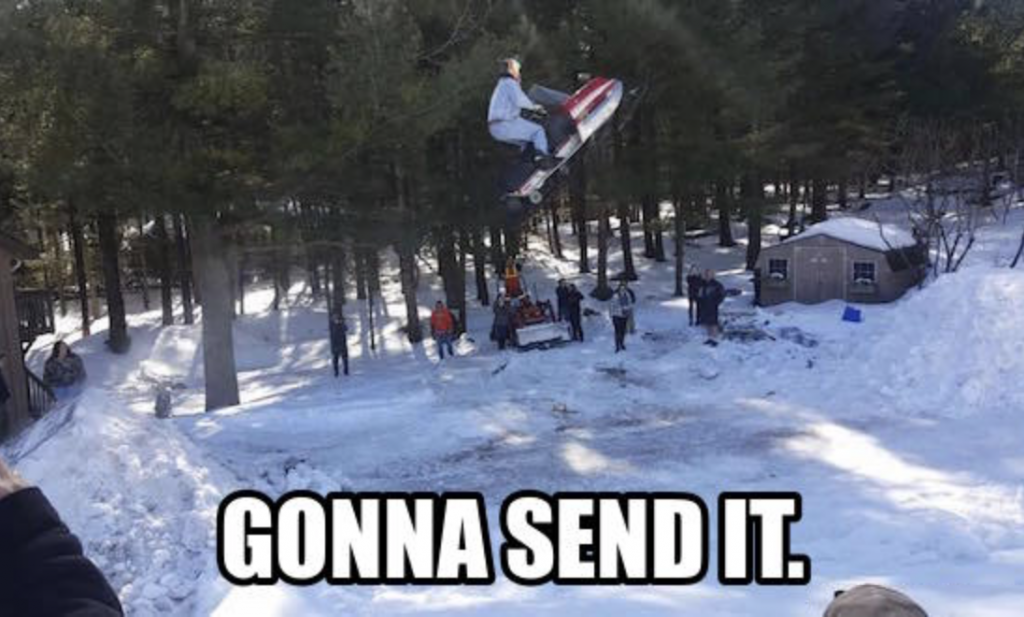 ---
---
Want more like this article about the Landyachtz Dinghy? Sign up below for news, updates and discounts!