Sanctum Collective is well known for some of their boards. Most notable are the Choomah that we covered back in 2017 and the Stratos that we reviewed in 2018. While their boards were wildly popular, you might be surprised to learn that they haven't been available for sale for a while. Unfortunate as that may be, we have some good news…
There is a limited quantity of Sanctum boards available for sale in our store at massive discount with free shipping.
---
Sanctum Collective
Based in Colorado, Sanctum Collective was founded with the goal of providing unique products that reflect the things in life they enjoyed most. It was a space for them to escape to their comfort-zone and really express their creativity, both in aesthetics and function. These premises produced some really exceptional products. The Strife, Rapture and Stigma were first included in their 2013 lineup and they are no exception.
"Sanctum believes in a sense of belonging. Every aspect of what we do focuses on purpose, design, craftsmanship, and quality. We don't settle we don't compromise; we make what we want to ride. These aspects are instituted not only in our products, but in our community, and our lives. Ride Sanctum, and be a part of our collective."

– Sanctum Collective, 2013
The graphics on all three decks were created by Matthew Skiff, a freelance illustrator out of San Francisco, CA and a personal friend of some of the guys at Sanctum. These are the last of their kind that you'll be able to purchase as new so check out what's available below!
---
Strife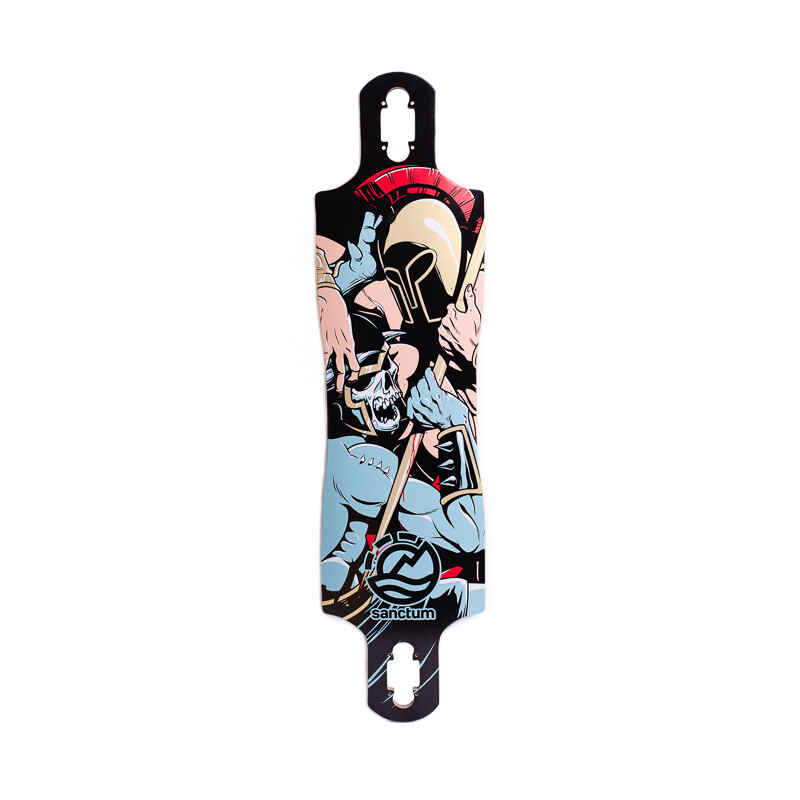 The Strife features a deep flat concave, a tapered waist, and a drop through design. This board comes as a more mellow option than the Rapture for those looking for a board with just enough concave to keep them locked in but nothing to intense.
| | |
| --- | --- |
| Width | 9.25 in |
| Length | 39 in |
| Concave | Deep Flat |
| Mounting | Drop through |
---
Rapture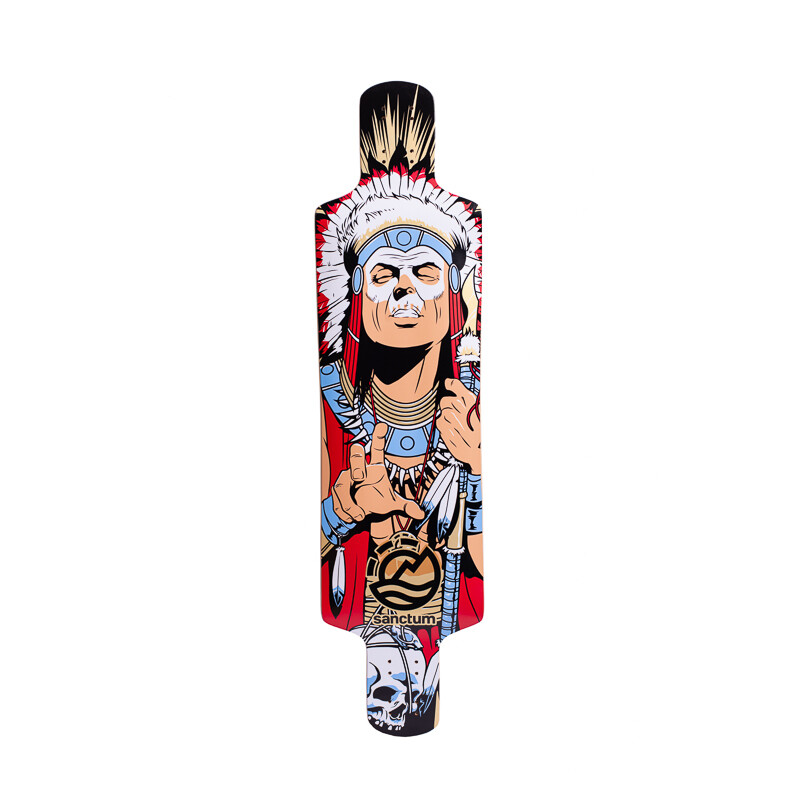 The Rapture features 3D micro drops and flat w concave, the pockets created by the concave will keep you locked in even in the roughest conditions.
| | |
| --- | --- |
| Width | 9.75 in |
| Length | 39 in |
| Drops | 0.5 in |
| Concave | Flat W |
| Mounting | Top Mount |
---
Stigma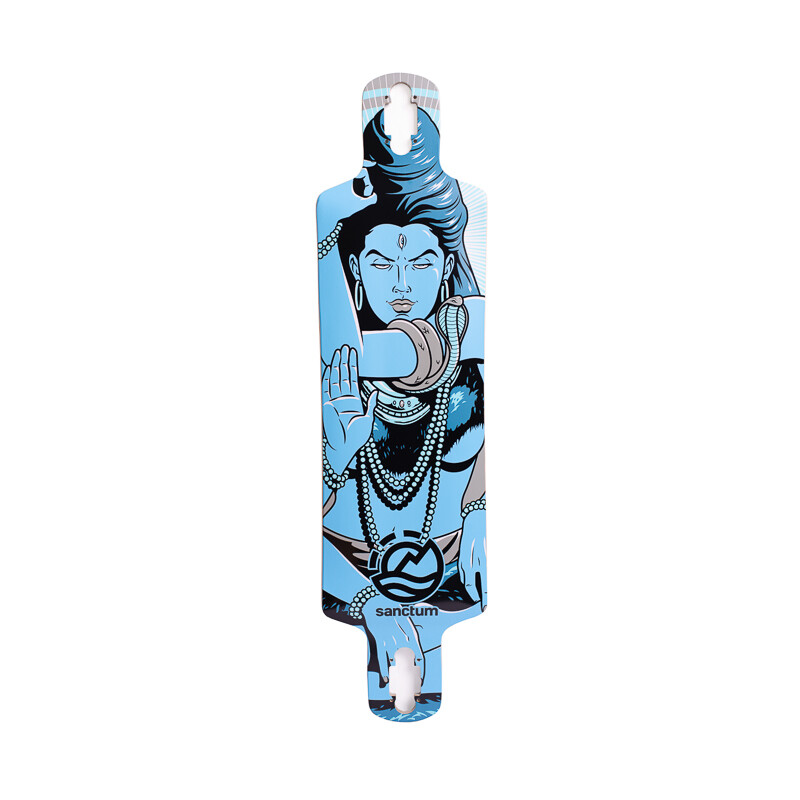 The Stigma features the same concave as the Rapture but implements a double drop to get you even closer to the ground. So if you need a deck for freeride or for some long distance pushing, the Stigma is for you!
| | |
| --- | --- |
| Width | 9.25 in |
| Length | 39 in |
| Drops | 0.5 in / Double-Drop |
| Concave | Flat W |
| Mounting | Drop Through |
---
Order Your Sanctum Collective Deck Now!
The Strife, Stigma and Rapture are some of Sanctum's best. They've been staples in their lineup and loved by the skating community. This will be the last time they are available to purchase new.
Visit our store to place an order!