The Great Longboard GooseChase was an event created with one simple goal, to bring the skateboarding community together during this pandemic.
Hosted by Skate IDSA (International Distance and Supercross Association) and officiated by LDP Cast with the help of various sponsors, this virtual scavenger hunt connected over 900 individual skaters together from 20 countries to promote inclusiveness, raise awareness for mental health and to get out and skate safely.
Proceeds from this challenge went to the charity, the Brain and Behavioral Research Organization. Their mission is to lessen the suffering that is associated with mental illness. They do so by awarding grants and funding to mental health and addiction research. If you would like to donate to this cause you can do so here.
---
"In the spirit of promoting inclusiveness, mental health, creativity, and fun in the face of COVID-19, Skate IDSA (International Distance and Supercross Association) is hosting a virtual scavenger hunt event accessible to anyone in the world with a smartphone and a skateboard! The Great Longboard GooseChase, Vol. 1 begins Friday, December 18, 2020 and runs through Monday, January 18."

– Skate IDSA
Unique Skate Challenges
This event was a HUGE success and the 37 brands that stepped up to sponsor this event were a large part of that. They came up with over 100 awesome and zany challenges, ranging from the daunting task of skating 62 miles in a day, to assembling a functional longboard from a piece of furniture.
I helped create a cross-discipline team of 4 skaters and we called ourselves team SK8orDie. We were able to conquer 110 of the 131 challenges, not bad! One of my favorite tasks was from Hamboards to make the longest DIY longboard possible. I ended up fusing my Rayne Homewrecker, Sector 9 DH Division Dojo, and Earthwing Team 37 together to make a 91.75 inch beastly board. I was able to ride it up and down the kitchen and do a few cross steps successfully.
A fellow SK8orDie team member completed Moonshine's puddle crossing challenge and boy was it insane! It looked like he rode through a mini lake and had a blast doing it.
It's challenges like these that really made this competition so much fun. The unique trials dreamt up by sponsors made us skaters get out of our comfort zones to perform a range of tasks from creating awesome DIY longboards, learning new tricks, making art, and of course, riding through puddles!
---
Prizes
The sponsors donated tons of gear and shared the challenge's message across their social media channels to help spread the stoke and it certainly worked. Our team was lucky enough to win a random raffle from Faceplant Boardriders! All four of us got a set of their steezy slide gloves and some deodorizing gear spray which has really come in handy.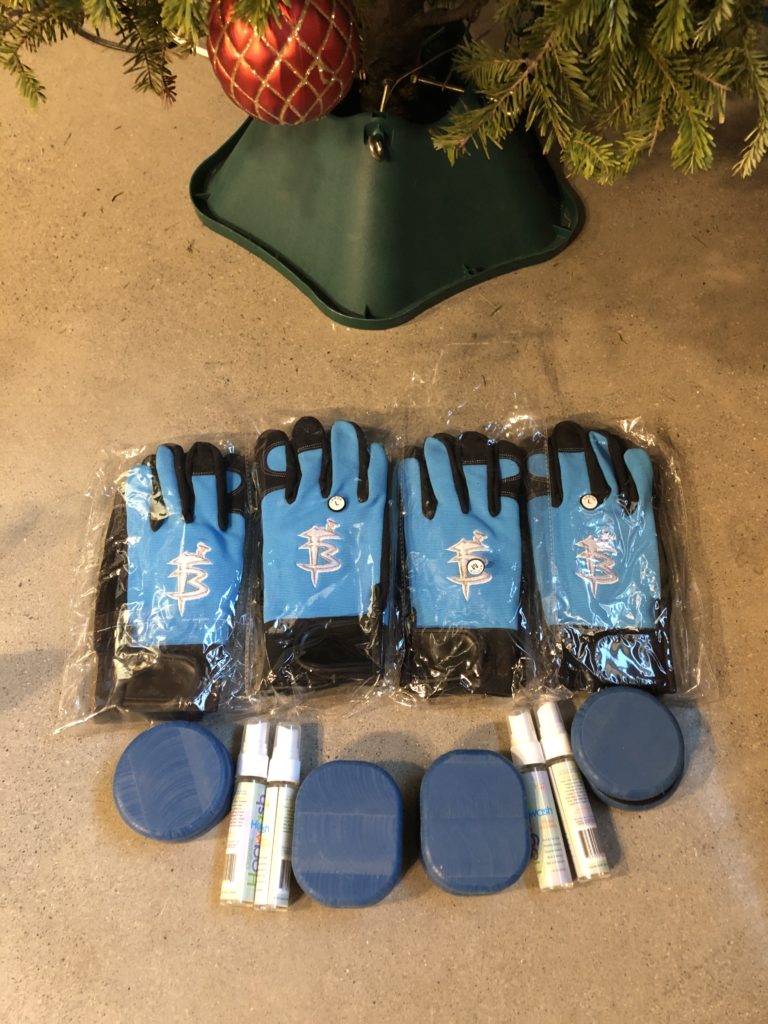 Other teams won random drawings from Paris Truck Co and ended up with a cool prize pack of electrolux V3 trucks. The overall contest winners got to pick through a massive array of gear ranging from full face helmets, longboard/cruiser completes, and electric board completes.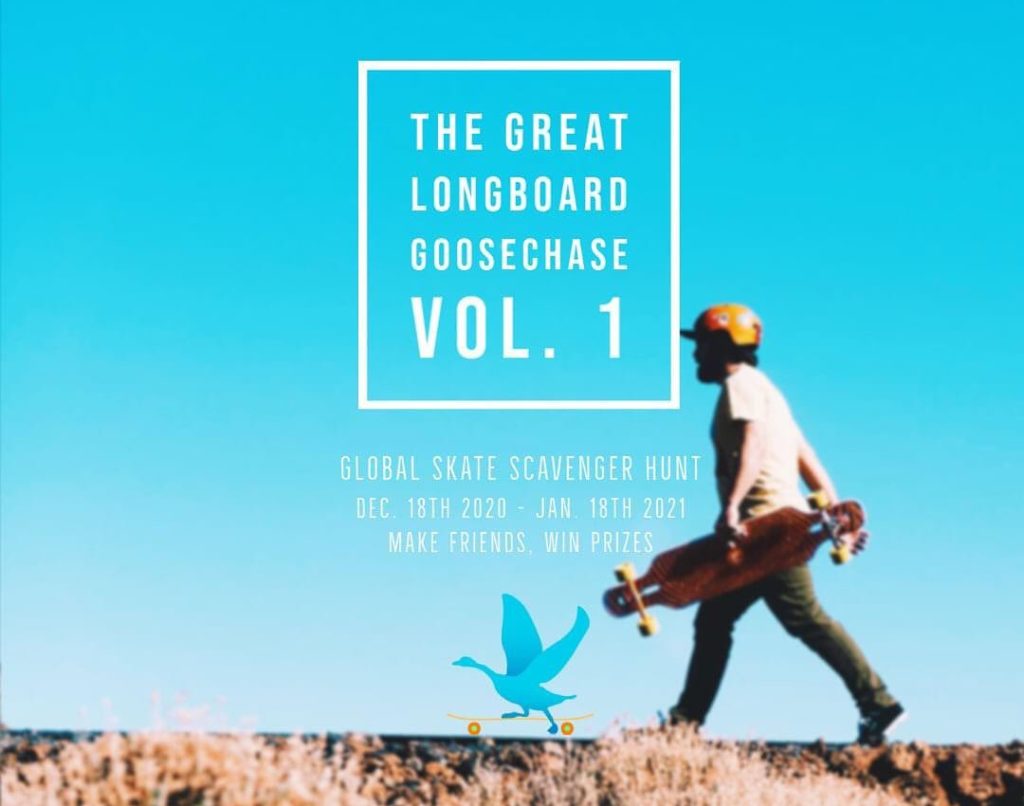 The contest winners Knights of Fairview (team) and John Slugg (individual) really stepped their game up and went above and beyond the challenge requirements. The Knights of Fairview's submission for Seismic's gear stacking challenge was insane! They stacked up old wheels making a tower at least 7 feet high and held it there long enough to take a video, A+ for effort.
John Slugg was also the winner of the Weekend 1 Flash Challenge. Instead of cashing in on his winnings, he donated them to a very deserving team and gave the Goosechase a new challenge! John called upon all skaters to create their own DIY skate spots. This challenge was fun to participate in and helped give back to local skate communities all over the world who benefited from these newly created spots.
Below is a picture of all the companies who sponsored this event and helped make it such a massive sensation!
Over 8,000 challenges were completed by the nearly 1,000 individuals involved making this a truly global event.
---
Interested In The Next Event?
The best part is that the GooseChase will be coming back again in June, starting on the 25th and running through July 5th. Want to be ready for the next event? There's a few things you can do ahead of time to make sure you're prepared.
Make sure you have the app installed. Download the app for your platform using one of the buttons below
Click the Skate IDSA logo below to follow them on Instagram:
Sign up for our newsletter to stay up to date on events
Processing…
Success! You're on the list.
Whoops! There was an error and we couldn't process your subscription. Please reload the page and try again.