Interested in more about Loaded products? Of course you are! Here are the latest from Loaded Boards so you can check out their most up-to-date boards that makes them so innovative. Ok, now let's get to the Tarab.
There is no word in English that accurately translates the word Tarab from Arabic to English, which makes it very difficult to define. Tarab is used in Arab culture to describe the emotional effect of music, a word to describe the natural flow, rhythm and evoking composition of music.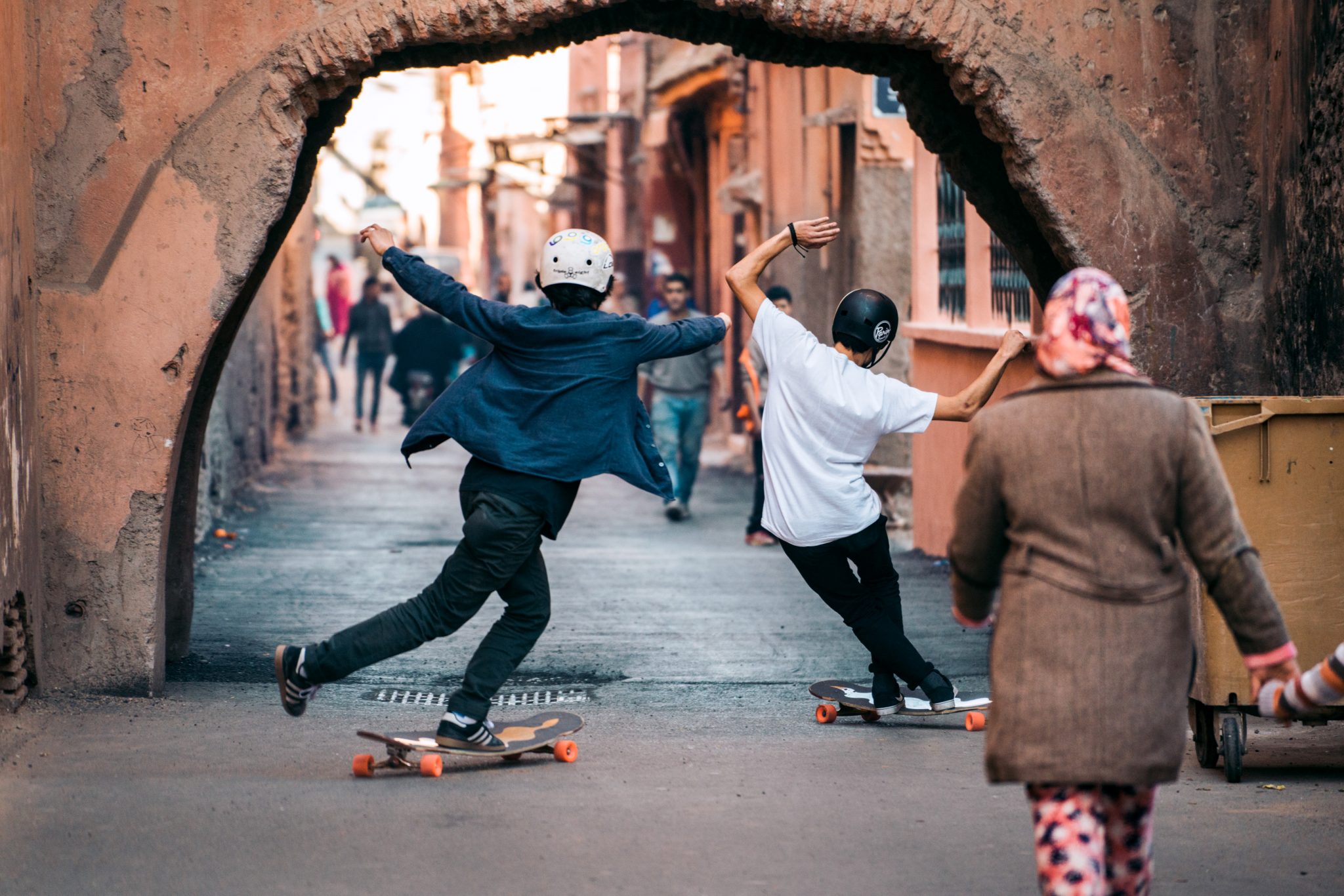 ---
I received the Loaded Tarab in the mail a few weeks ago, at the very start of winter, when the roads up here in Calgary were covered in snow. And as such, I had around 700 square feet to test it out in.
That's… not much for longboard freestyle. Nonetheless, I had some time in the middle of my midterm season to test the deck out, and here are my thoughts. 
I haven't spent too, too much time on dancing decks. My whole journey, I've been a downhill/freeride kind of guy that dabbled in a bit of street skating at the inception of his career.
I've never done more than one cross-step in a row, I've never done a shuvit on a huge board, but let me tell you – I'm in love with the Tarab.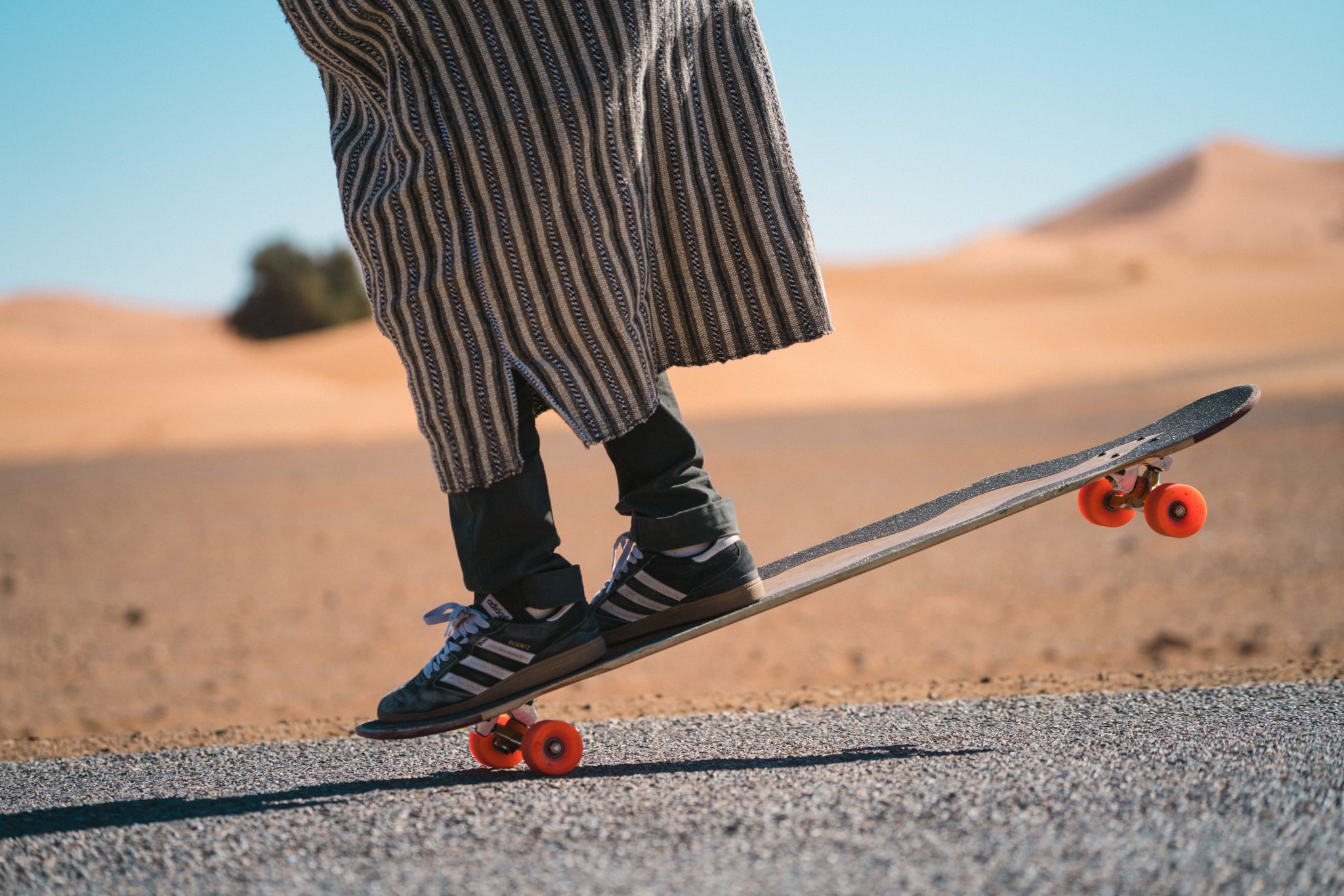 Flex and Feel
The Tarab is a 47 inch long, 9.5 inch monster of a deck that really puts "long board" into scope. It's a flexible, oversized deck meant for dancing and freestyle longboarding.
In general, it was easy to handle, damp (not soggy), durable (so far), and aesthetically very pleasing. Steps on the deck were predictable and none of them ever bounced me off- other dancing decks that I've tried with camber instead of rocker would bounce me off, most of the time.
I attribute that to too much flex, misplaced fiberglass and sometimes, wonky geometries that make certain parts of the deck stronger than others.
None of these seem to be problems with the Loaded Tarab. The shape is a straight-cut, simple dancer shape. Nothing complicated.
There's some rocker and the flex is damp, not springy- I think these attributes greatly improve a rider's ability to stay on the deck after landing a trick. But that's just me.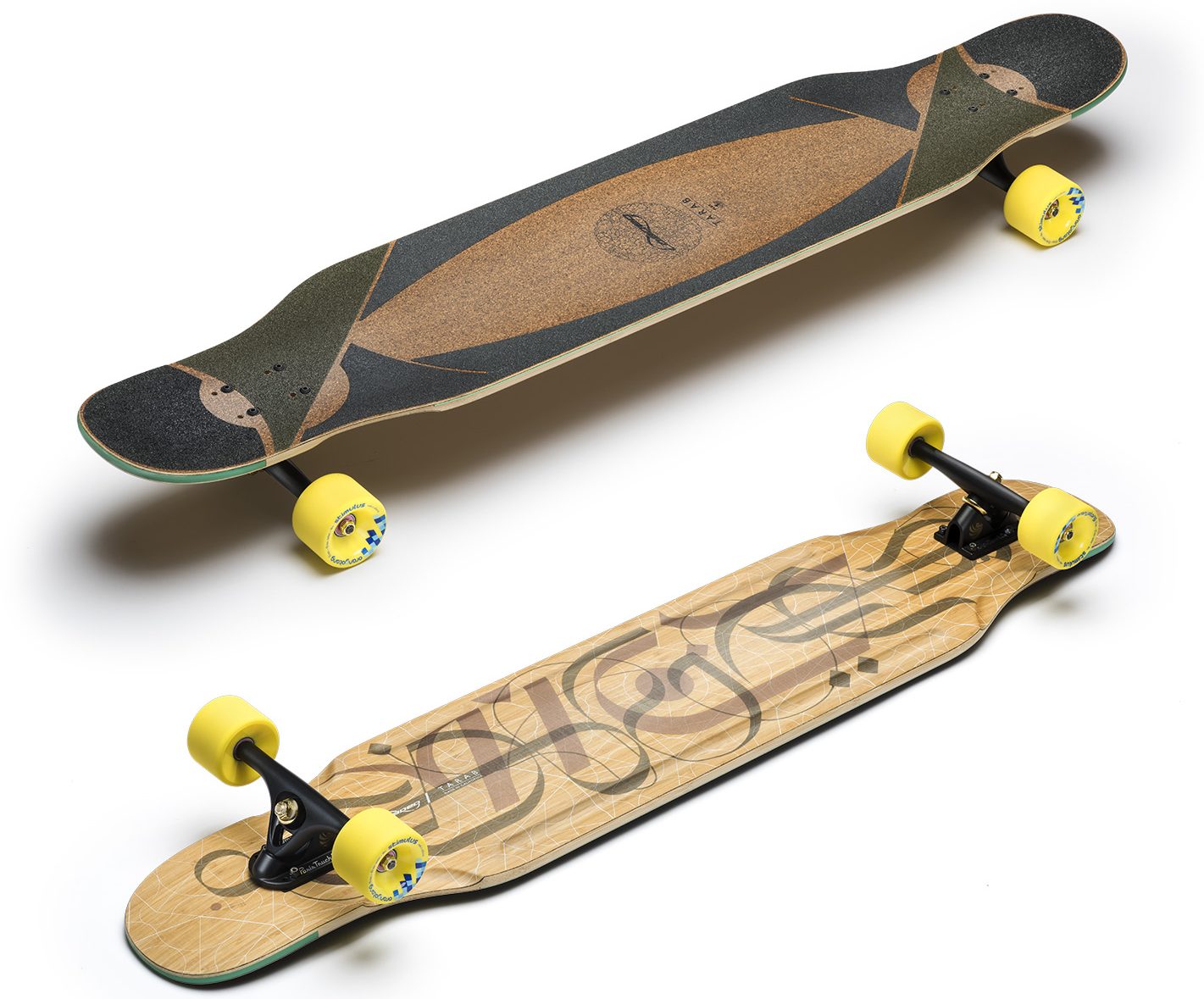 ---
Urethane Bumpers
The urethane tail and nose guards have held up very nicely. I've seen pictures where the whole bottom veneer of the deck has been sheared and shaved away, but the urethane still seems intact and less worn than the rest of the deck.
Seeing that the tails are mostly made of that urethane, structurally the deck should be sound for a very long time.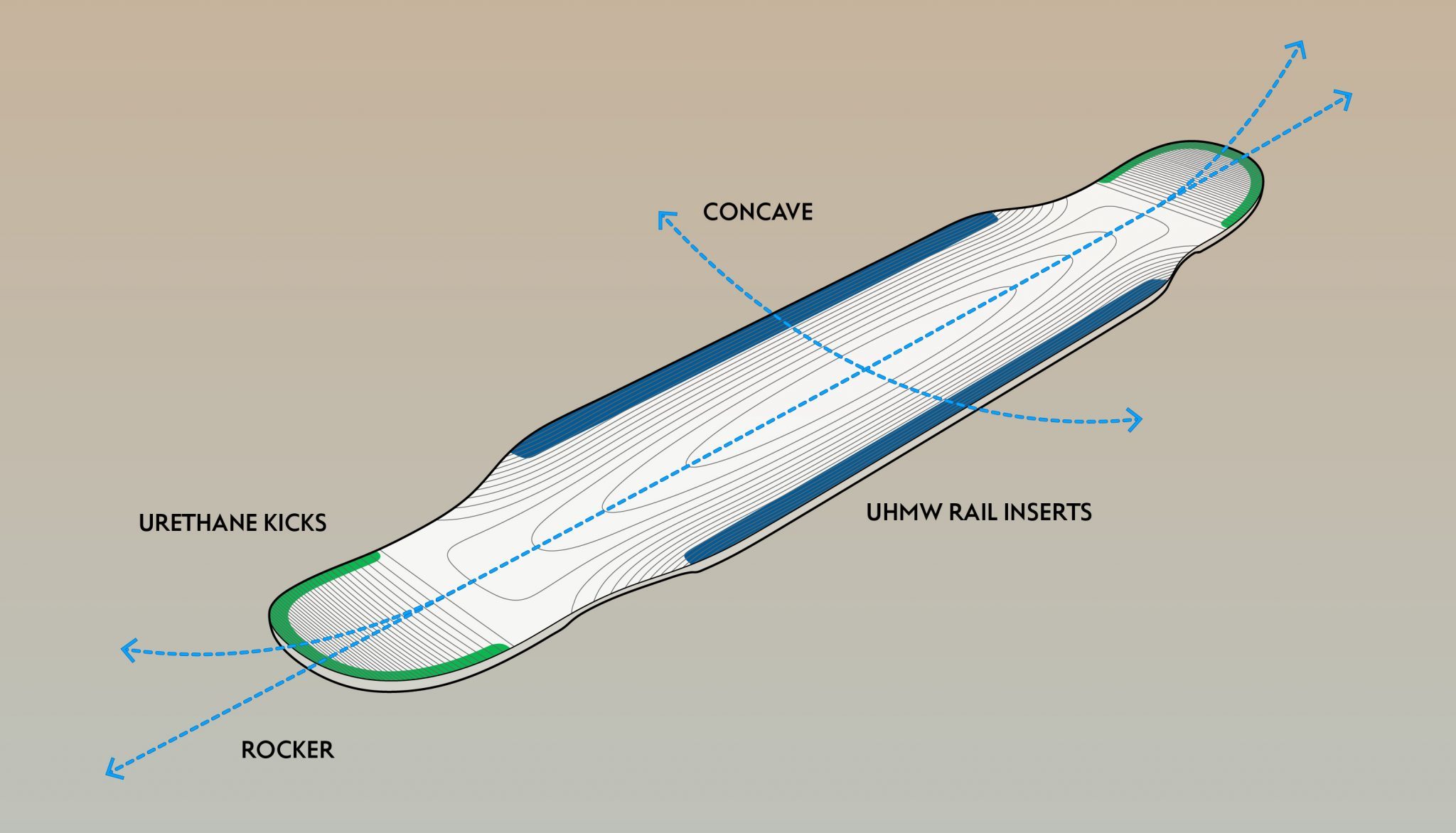 ---
What Could Be Better?
One small criticism that I have of the deck is the slightly puzzling placement of the UHMW rail inserts. They aren't on the top of the deck, but rather one ply down, covered by a layer of bamboo.
Perhaps this was an aesthetic choice, but functionally, that one layer of bamboo doesn't adhere the greatest to that UHMW and on one part of my Tarab, the bamboo is chipped off.
Again, this doesn't change the shape or concave of the deck and I am sure that the UHMW itself will be very durable. In the long run, one little chip on the bamboo is worth it if the rails are still intact after several weeks of hard skating.
---
Loaded's Design Choices
From Kyle at Loaded (we had a discussion!), we've garnered this quote that explains the design choices, and it sure does make things clearer.
In order to maximize the structural integrity of the inserts and keep them bonded to the deck, it's ideal to have them bonded on both top and bottom surfaces. So on the Tarab, the top of the UHMW is flush with the bamboo core and this entire surface is then covered with the top layer of basalt fabric. Additionally, this "sandwich" construction with basalt skins on both sides of the core provides maximum strength while allowing us to keep the board thin and light.

On the flex 2 the cork layer is placed directly over the top layer of basalt, whereas on the flex 1 there is an additional bamboo veneer between the cork and the basalt. This additional layer is primarily intended for added stiffness rather than as a protective material, although it does ultimately provide an additional layer of material to wear through before hitting the UHMW.

Kyle @ Loaded
---
Conclusion
All in all, I think Loaded will once again influence the landscape of the North American dancing scene with a widely acceptable, beautiful work of art that the Tarab is.
It will be received well by new skaters and experienced skaters alike, and I personally look forward to putting lots and lots of time on it when spring comes around. This deck made me fall in love with freestyle.
I don't fall in love easily.
---
Want more like this article about the Loaded Tarab? Sign up below for news, updates and discounts!