So you've been out skating for a few hours now- pushing around town. Your feet are tired, you dread the next push. Hell, it hurts to sit down! Your feet are throbbing with every beat of your heart and you take your shoe off and massage the bottom of your foot but it doesn't help! You're completely pooped! The world turns greyscale and you hear a voice in the distance:
"Are your feet tired from skating all day? Do you wish there was a way to… cushion your feet on your board?"
You nod your head yes. So much yes!
"Well, you might want some of this Loaded Cushion Cushion! It's what your feet crave! Comfort is a guarantee!"
Uh… we don't know who that was, but it might've been Ethan Cochard.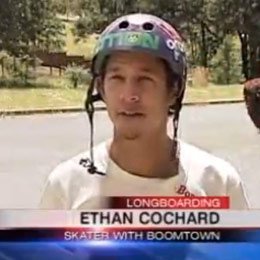 We can't be sure, but we CAN be sure about the Loaded Pushin' Cushion, Loaded's most recent possibly game-changing creation! Made of special dense, yellow foam, the Pushin' Cushion is the answer to your tired feet's screams of existential pain and loathing.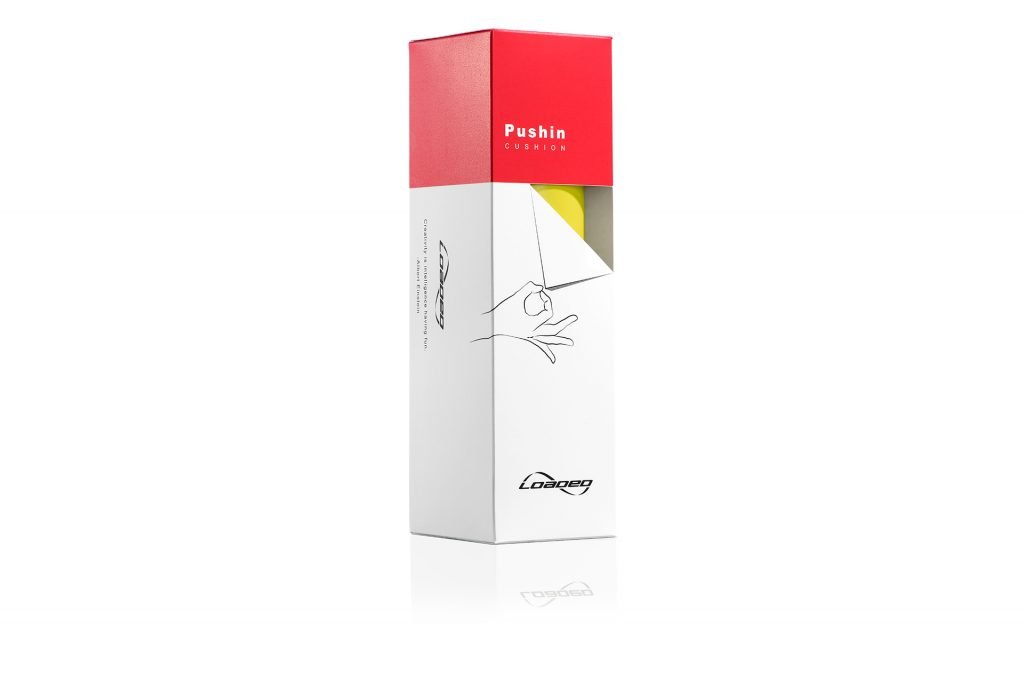 The Pushin Cushion is a pretty technologically advanced product- it's made of XRD's PORON foam (http://www.xrd.tech/howitworks/index.aspx), which is the same stuff that G-Form's pads are made of. It's made of urethane- similar stuff to the material in your wheels, but of a special cellular structure. Technically speaking, urethane molecules will absorb energy from an impact. When this specific cellular structure absorbs enough impact, it'll momentarily "freeze". Since this threshold is quite low, it's usable in safety applications. Basically, it just hardens on impact and absorbs up to 90% of impacts. Pretty great stuff!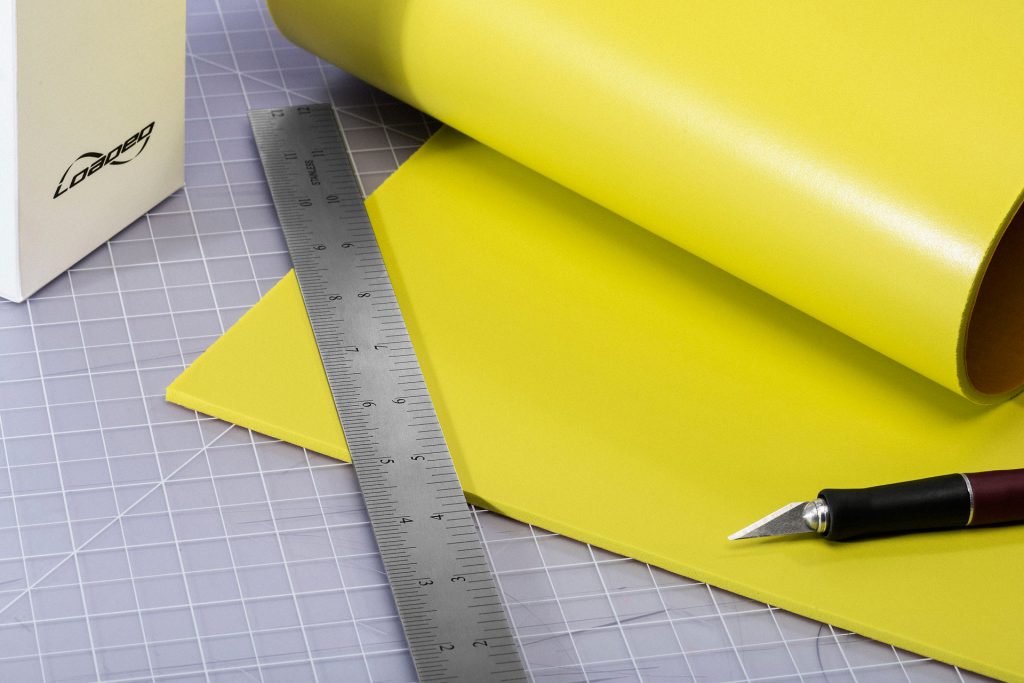 I received a portion of Pushin Cushion a while back, and the first thing I did was to put it on my long-distance pusher (as the name implies, this is what it was designed for). I felt locked in! It's a small, small difference mind you- the foam doesn't compress a whole lot, but that extra millimeter or two of being surrounded by foam keeps you in place for sure. I tried it on a stiffer deck, and I found that it had an even greater effect on vibrations from the road. Basically, get the vibration-cancellation effects of a flexy deck on a stiff one! Installation is a learned procedure for sure- the first time I did it came out quite messy, but I did it another time and it came out quite clean. Loaded's instructions are:
Remove any old griptape and adhesive residue.

Apply the Poron like a sheet of griptape. No need to stretch as it will behave better under minimal tension.

Press down and massage the Poron everywhere, especially along the rails/edges of the board, to ensure good adhesion. Avoid wrapping it over the rails as it will make trimming messier.

Use a fresh razor blade to trim the Poron along the outline of the deck as you would a sheet of griptape. Some tips:

Stabilize the deck and carefully cut by bringing the razor toward you.

Keep the razor sliding against the deck.

Maintain a shallow angle of attack.

Make each cut as long and smooth as possible.

Continuously move the blade vertically (think slicing) while cutting.

Replace the razor whenever it gets gunked up and sticky (you may need at least 2-3 blades for a single deck).

Finish the edges by buffing lightly with fine-grit sandpaper or griptape (if you're feeling fancy).

Apply the new griptape over the Poron.

Punch your mounting hardware through the Poron just like you would with griptape. Hold the surrounding area down as needed to minimize adhesive separation.

Tighten your bolts down snug enough to eliminate any play; the Poron will get squashed, but that's okay.
You can also stack Poron like you used to do with Vicious back in the day- this doesn't waste griptape and it adheres to itself better, in my experience. I haven't done it myself, but when I was stacking some to put on the inside of my guitar case, it stuck to itself splendidly. Also, it can be used for DIY projects such as my guitar case or baby-proofing your house! How thoughtful of Loaded.
Get yourself a pack and show us what you did with your Pushin Cushion!
PS. Loaded got us real good with that packaging.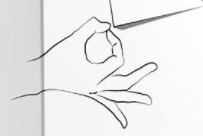 Processing…
Success! You're on the list.
Whoops! There was an error and we couldn't process your subscription. Please reload the page and try again.