Seismic and team have been teasing the 80.5mm Alphas for nearly a year and now they're finally here. Hit the link to place your order or read on for more information.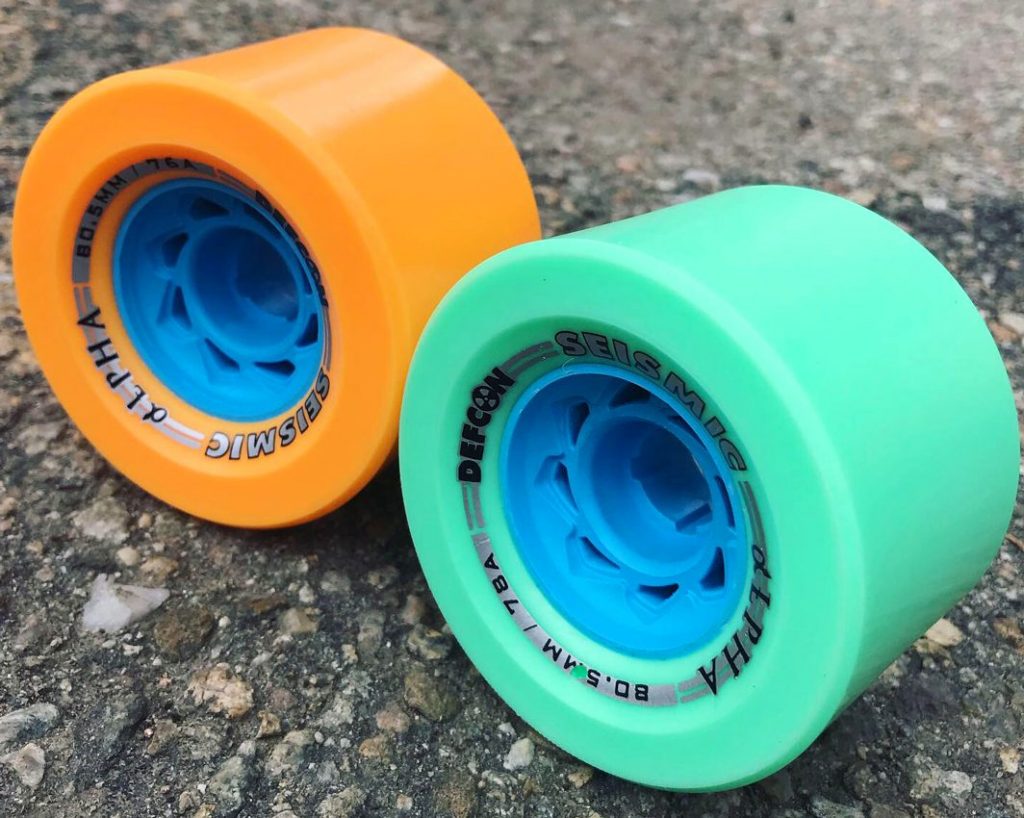 ---
Seismic's 75.5mm Alphas have been a popular race wheel for a while now. They're known for durability and lasting performance.
The 80.5mm have been on the radar since June of last year when CAD drawings showed up on team rider Aaron Hampshire's Instagram:
Seismic put in a lot of hours into making these 80.5mm Alphas perfect. Now prototyping is wrapped up and they're available for oder.
The larger Alphas are skinnier than the 75.5mm but in both cases they weigh more. These wheels will roll faster with more momentum while still staying surprisingly efficient, grippy and affording lots of braking power.
Seismic dropped two sizes – one specifically designed for downhill (DH) and the other for long distance push (LDP).
Seismic 80.5mm Alpha in 76A
| | | | | | |
| --- | --- | --- | --- | --- | --- |
| Name | Height | Width | Durometer | Color | Price |
| Alpha DH Mango | 80.5mm | 60mm | 76A | Mango | $80.00/4 |
| Alpha DH Mint | 80.5mm | 60mm | 78A | Mint | $80.00/4 |
| Alpha LDP Mango | 80.5mm | 55mm | 76A | Mango | $80.00/4 |
| Alpha LDP Mint | 80.5mm | 55mm | 78A | Mint | $80.00/4 |
Like their smaller counterparts, the 80.5mm Alphas use Seismic's Fusion™ Core. Seismic puts time into their R&D and these cores really display how dedicated they are to their craft. They also perform exceptionally well. Thankfully, all that goodness is available in these larger Alphas.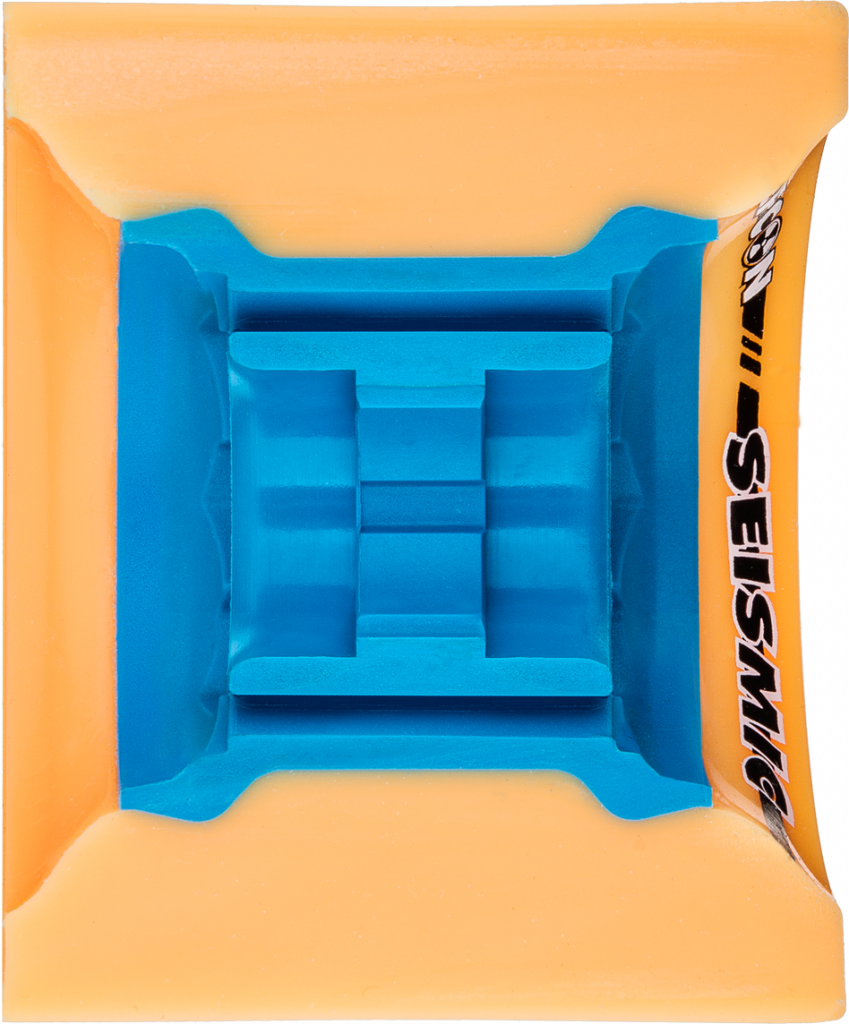 Seismic has the details! Hit the link below to learn more and purchase a set of Alpha Wheels.
---
Want more news and updates like this Alpha announcement? Sign up for news and updates below!
Processing…
Success! You're on the list.
Whoops! There was an error and we couldn't process your subscription. Please reload the page and try again.