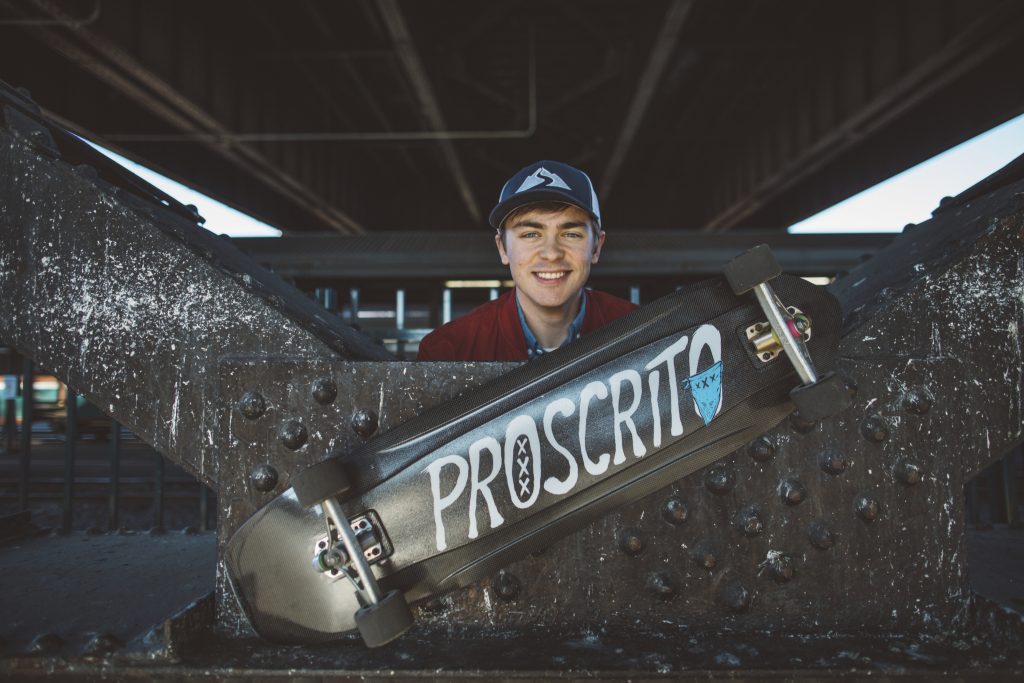 The Proscrito is Moonshine's first pro-model designed by the do-it-all skater Brandon DesJarlais! Moonshine has been producing some of the most unique decks on the market and the Proscrito is no different.
---
Construction
Like all Moonshine decks, the Proscrito is built around vertically laminated wood core. This design utilizes the collective strength of the wood's ingrain to create a board that is stronger, lighter and has a more consistent long term flex pattern.
Click Here And Use Code ENVY for 10% off your purchase at Moonshine
You'll also find their well known machined truck mounts and rails that hold Moonshine's special urethane designed for high impact protection and waterproofing. Take all that and wrap in top-of-the-line carbon for additional durability, extra stiffness and more pop to make the Proscrito a very well constructed deck!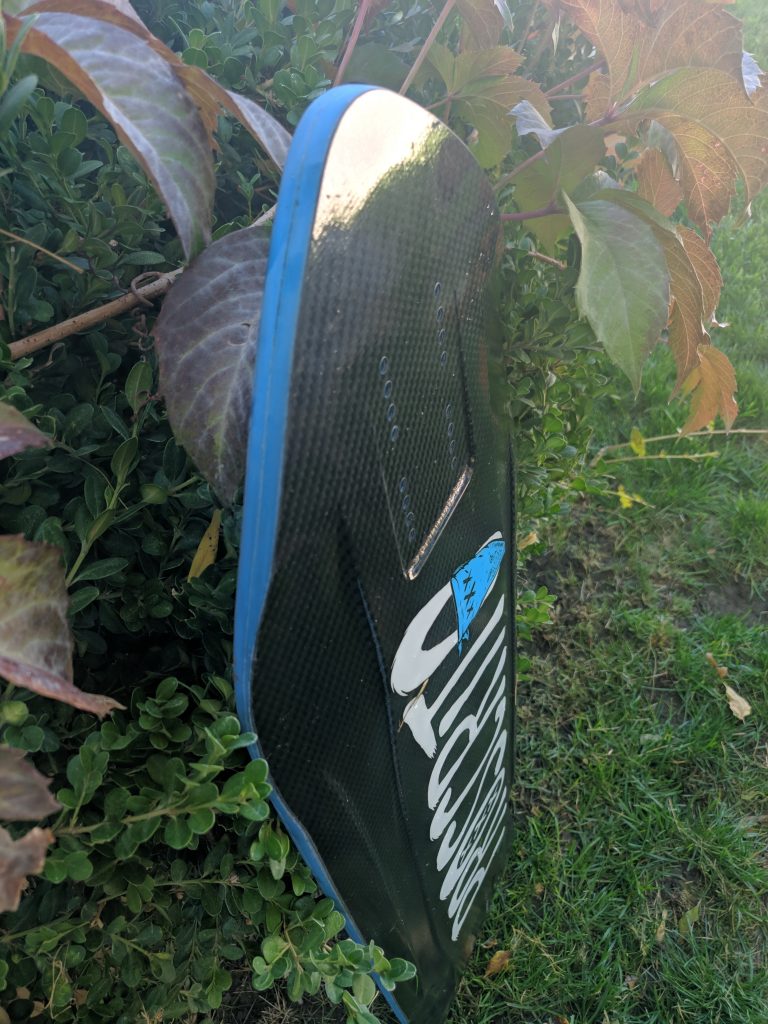 I have come to absolutely love the Proscrito's construction. At 38in long the deck is by no means small, but thanks to the construction it only comes out to 3.9lbs.
As someone who hikes the majority of the runs I skate, I really enjoy a deck on the lighter side.
The best part about the construction is the no-compromise build – it may be light but it is incredibly stiff and built like an absolute tank. I have had no worries thrashing this deck because of the additional protection from the urethane bumpers and carbon fiber.
Click Here And Use Code ENVY for 10% off your purchase at Moonshine
---
Concave
I think most people have come to associate Moonshine with their rather mellow concave and the Proscrito also falls into that category. However, it without a doubt differentiates itself from the rest of the lineup.
The Proscrito is the first deck from Moonshine to feature W-concave, which took a while to dial due to the construction according to Brandon; but, let me tell you its prime and absolutely worth the wait.
It works very well in tandem with the rocker and flares to help you stay locked in and know where you are standing at all times.
The concave is symmetrical so riding it switch will feel just as comfortable so long as you aren't distracted by the spectacular tail that can be found on the Proscrito.
Brandon loves to skate everything so it makes sense that his pro-model would have highly functional kicktail and even I can ollie this deck!
Click Here And Use Code ENVY for 10% off your purchase at Moonshine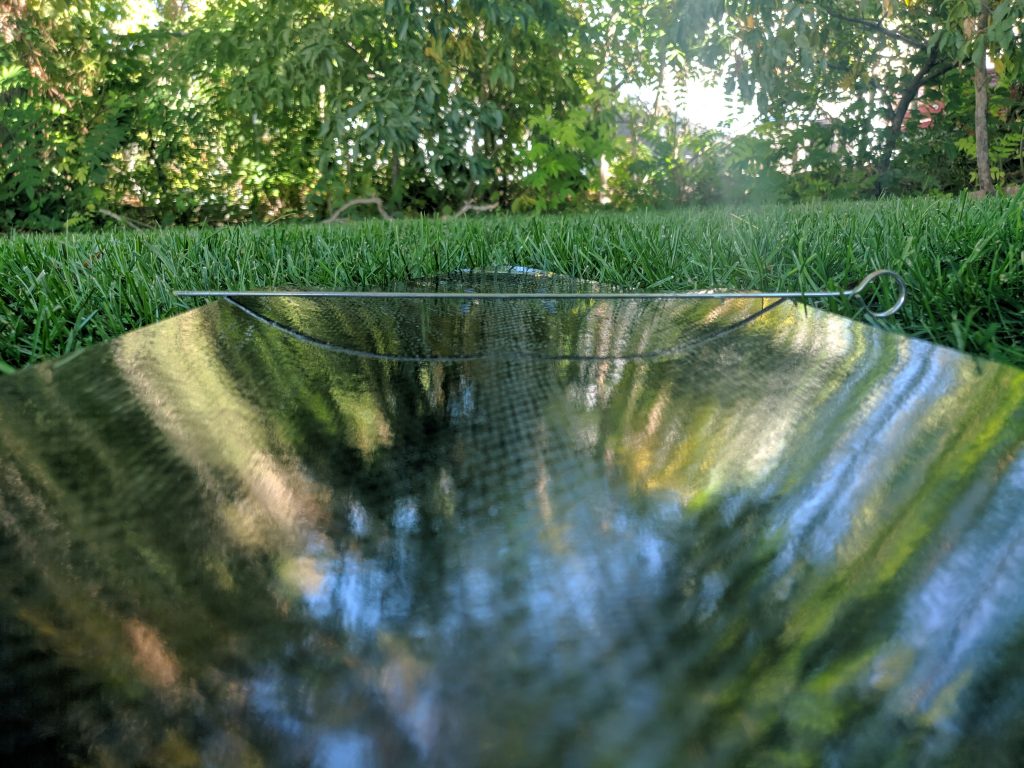 ---
Skate Experience
The Proscrito was designed with both downhill and freeride in mind, the 23.5 to 25.75in wheelbase and 9.5in width really lets you set this deck up to excel in both fields of skating.
Even on the first run I felt very much at home on the Proscrito, the concave's simplicity is very inviting to anyone who steps on it.
I found the flares and rocker keep me locked in for slides and also worked as great reference points; meanwhile, the W concave was a welcomed addition while digging in for greater leverage on turns and slides.
Since this concave is rather mellow it never felt like it got in the way, whether I was doing freeride, downhill or cruising on campus. Additionally, the W concave is very comfy and isn't intrusive at all, so you don't need to worry about getting cramped up on aggressive W concave.
The Proscrito is an absolute tank! I have been trying a lot of new flip tricks, slides and taking more aggressive runs knowing that the board can take a hit and keep rolling. I've even lost the board a couple times into a curb and the urethane bumpers did their job, you can see a light scuff on the bumper but the board is totally fine.
Click Here And Use Code ENVY for 10% off your purchase at Moonshine
The carbon fiber also has held up surprisingly well on the kick tail, helping slow down the wear and retaining a nice pop. I also enjoy the additional confidence of riding a deck that is stiff and retains it shape even on the biggest slides or the fastest runs.
I have to give a massive shout out to Moonshine for making such an incredible and dependable board!
---
Conclusion
The Proscrito is a deck designed for those looking for a single deck to freeride, downhill, cruise and do occasional flip tricks on. The light weight design makes casual cruising, flip tricks and those long hikes up the hill a breeze!
The super stiff and durable construction makes the Proscrito a reliable board for those looking to push their freeride and downhill abilities. With the water proof urethane bumpers and carbon wrap you can expect one of the most durable boards on the market.
I think the Proscrito also features the best shape and concave from Moonshine for those looking to freeride and downhill all on one setup. The 9.5in width makes setting up trucks smaller than 160mm easy for downhill while also retaining compatibility with wider trucks and freeride wheels for all your slidy needs.
With Proscrito being the first Moonshine deck to feature w concave it is definitely an amazing addition to their lineup, which gives you more leverage and control over your board.
Click Here And Use Code ENVY for 10% off your purchase at Moonshine
The Proscrito has definitely earned a permanent spot in my quiver for all its great features and Brandon x Moonshine did an absolutely amazing job designing this board!
---
Pros: Light, functional kick tail, mellow concave, w concave, urethane bumpers/mounts, carbon fiber wrap, 100% water proof, extremely durable
Cons: Expensive, maybe be too wide/long
---
Specs
Setup
Length
38in
Wheels
Remember Hoots 76a
Width
9.5in
Trucks
Rojas 165mm 45/30
Wheelbase
23.5 – 25.75in
Wheelbase
25in
Standing Platform
23 to 25in
Griptape
Seismic Lokton
Concave
medium rocker
medium concave
w-concave
Bearings
Zealous Bearings
Features
urethane bumpers and truck mounts