I think everyone who does this sport gambles every time they go out, me included. We put our bodies on the line for a quick rush of acceleration and adrenaline and then do it again. And again. And again. Which means Landyachtz' new board, the Gambler, is aptly named for such a dangerous and cunning sport.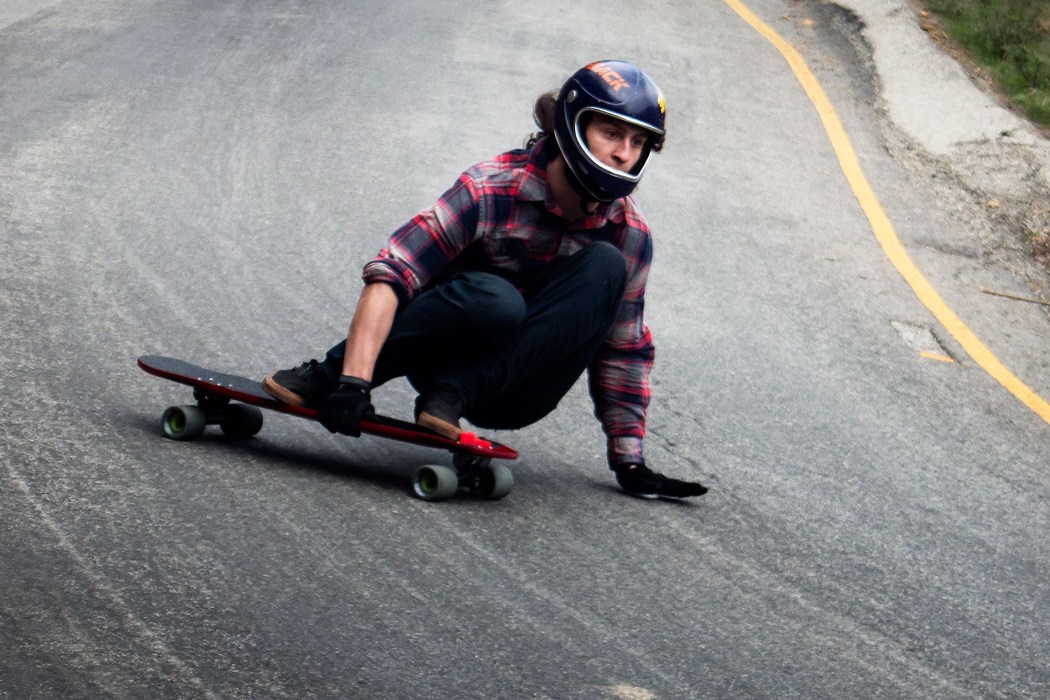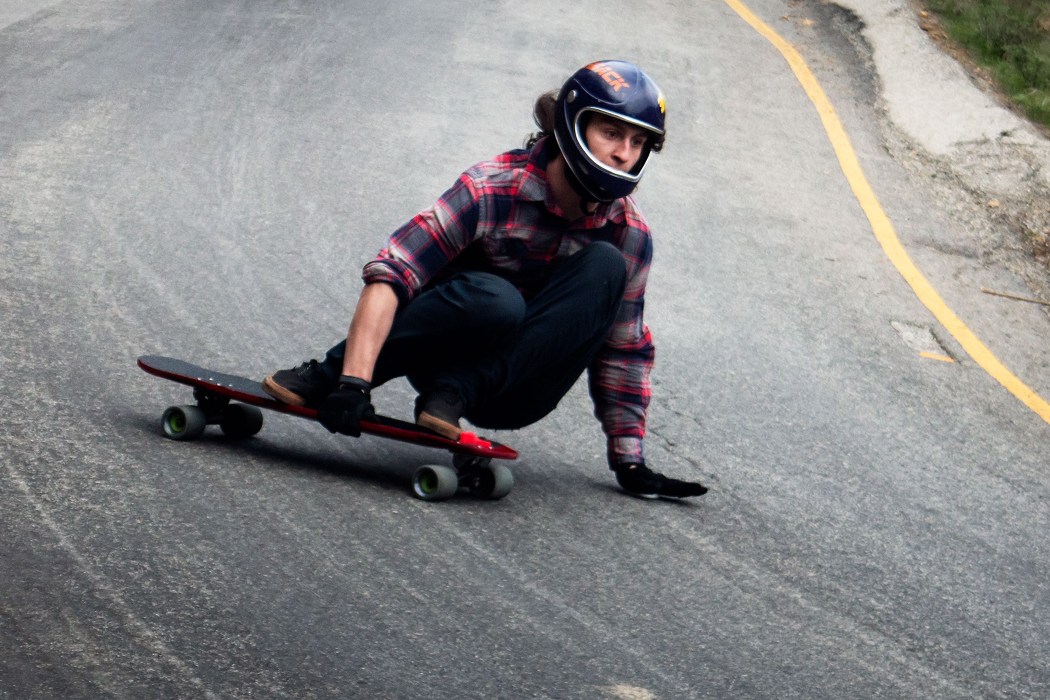 ---
Dexter Manning has been in the scene for nearly a decade now- a smiling, bright face at every event that you can find him at. Don't be fooled though- the friendly face hides an intense, light-speed fast skater who doesn't relent at anything. You can see his absolutely bonkers style and skill in the video below:
Dexter, much like others who enjoy downhill skateboarding, lives to find a big hill and skate down it as fast as humanly possible. His style is that of no compromises, and his favorite runs are those that you need to get right, every single time. That kind of perfectionist riding style yields a board like the Gambler- one meant for precise lines and grip wherever at all possible.


The Gambler is a small beauty from Landyachtz, seemingly inspired by the slalom boards of southern skating communities- a 34-inch long deck, 9.8 inches wide, which is interesting to me.
Most decks that are short also have narrow widths; it's just one of those combinations that have come through because it visually just makes sense. A short and wide deck would seem stubby and dwarf-like.
However, a lot of riders in the scene have fairly large feet, and much like Dexter I'm sure, they weren't too sauced about the fact that all short decks seem to have impossibly narrow widths on the market.
This deck isn't that- it's comfortable and short. Who would've thought!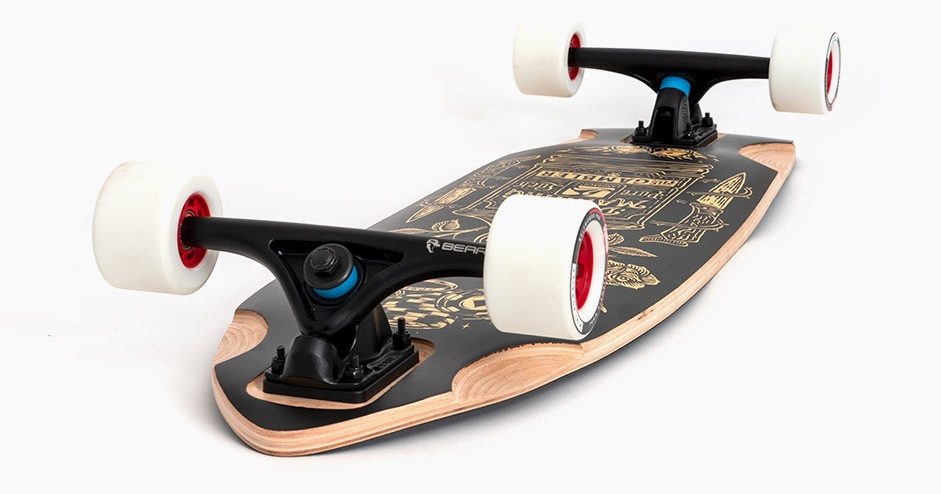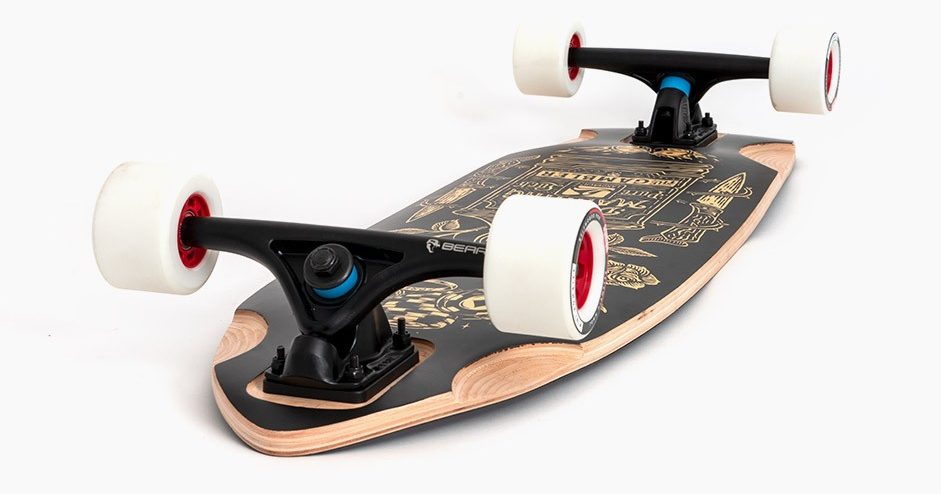 The 24.2-inch wheelbase of this decks means it's not inherently twitchy or squirrelly, but short enough to reap the benefits of added grip and a more defined hookup.
These are attributes that can also be tweaked with a truck setup and different wheels, but the fact that the deck's mounting has those attributes is just icing on top of the cake.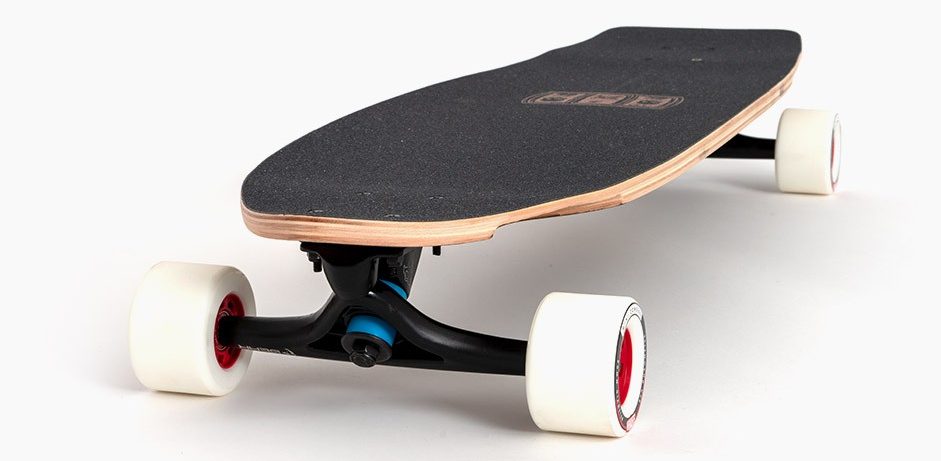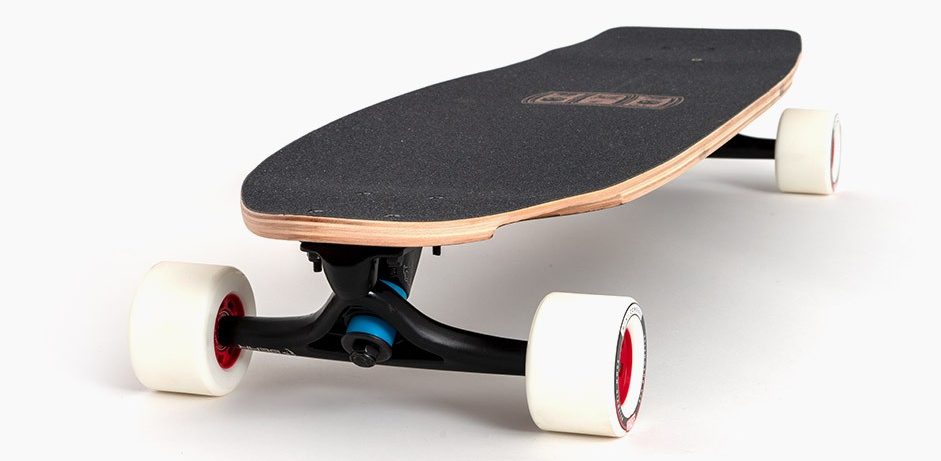 The Gambler features a pretty heavily microdropped, deep concave- a combination of features that seems to be quite popular in decks of late.
It cradles your feet with the microdrops, and laterally reinforces your turning using the deep-ish Landyachtz concave.
There's a little upturn at the tail of deck too, to make tricks a possibility (but not a guarantee!). Deep CNC wheel wells make running huge wheels easy mode.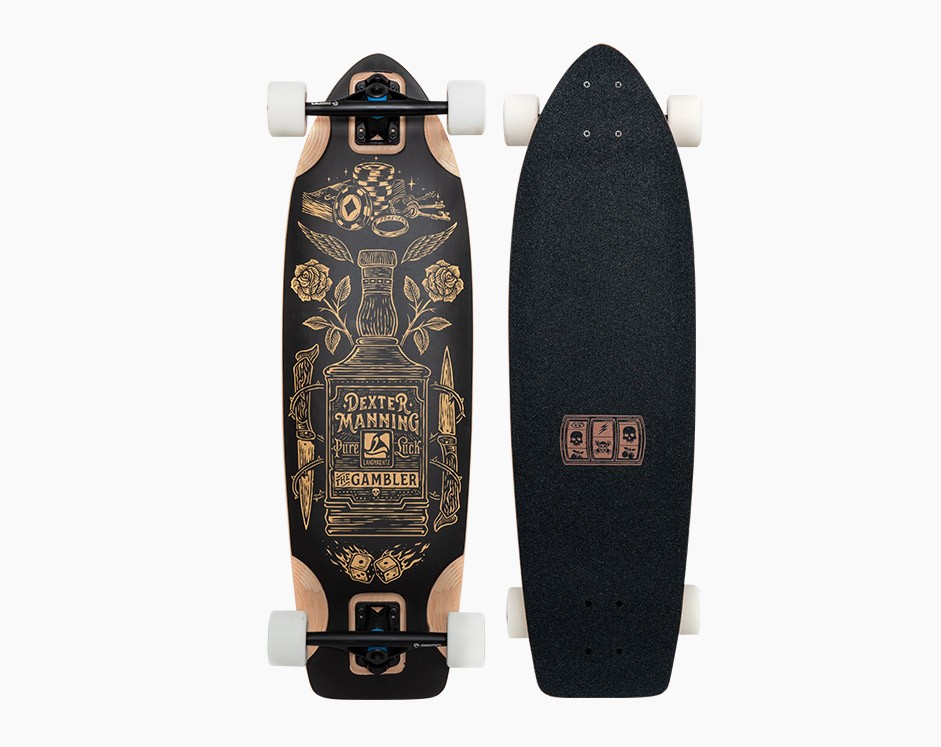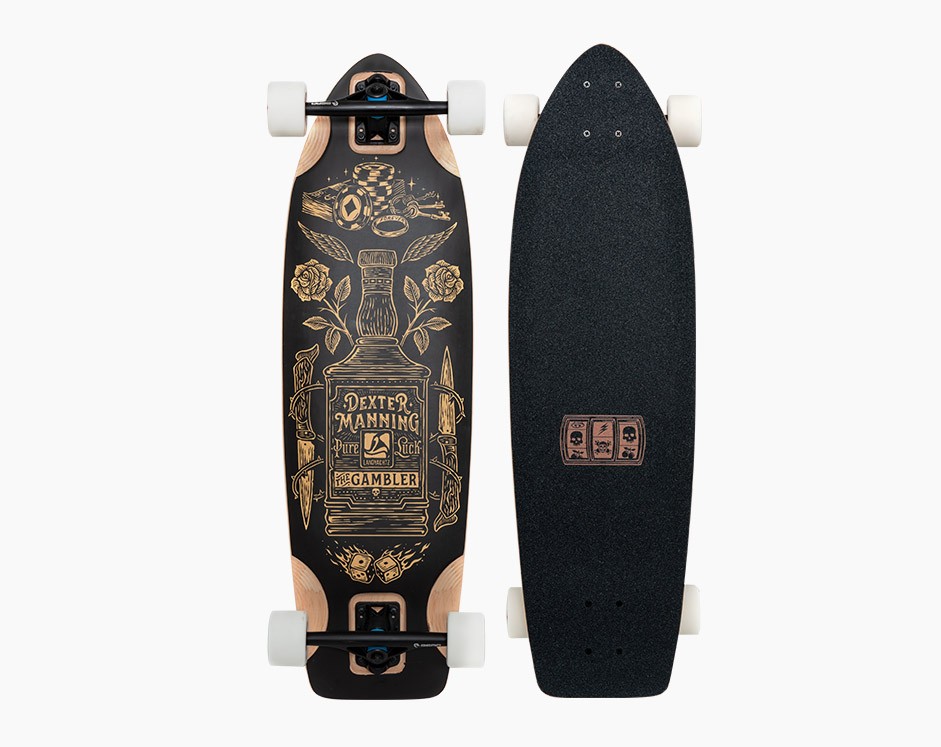 All in all, the Gambler is an easy choice if you're looking to downsize your deck. A great deck from a great Canadian manufacturer. Get a Gambler and rip your local roads!
---
Want more like this article about the Landyachtz Gambler? Sign up below for news, updates and discounts!