Landyachtz has emerged as one of the most accomplished skateboard manufacturer in the world, regularly topping lists of the top longboard brands and the most sought-after longboards for riders.
Their extensive line makes it a great option for skaters of all experience levels and desires. We've got to recommend for their stellar downhill longboards, though. Impressive stuff.
About Landyachtz
Landyachtz produced their first board before the turn of the millennium. Born in the mountains of North Vancouver, there was a clear demand for a more durable (and faster) solution to tackle those downhill routes. As with most successful companies born out of necessity, they had no idea where the road would take them: to new heights and, of course, new slopes.
The results are clear. Landyachtz has gone from just the basics to producing some of the most sought-after sets and individual completes around. They were one of the longboard brands that pioneered the technical spec's we take for granted now. The lesson? It's not just trucks and wheels. It's the total package. That's why they focus so much on completes.
You can find their Hawgs Wheels and Bear Trucks individually as well.
What Makes Them Different: One Board One Tree
The math is simple: Landyachtz plants a tree for every board they sell.
Longboarders are a rad community: we give mad respect to the brands that give back. Many longboarding brands use recycled material in their decks. We're glad to see Landyachtz taking a stand and putting something back in the ground.
Every maple tree that gets planted is enough wood to produce 60 longboards in the future. Growing the longboarding community one tree at a time! They also partner with multiple charities that focus on deforestation and vegetation. It's a truly great way to give back.
Landyachtz Longboards & Other Products
Landyachtz ATV Series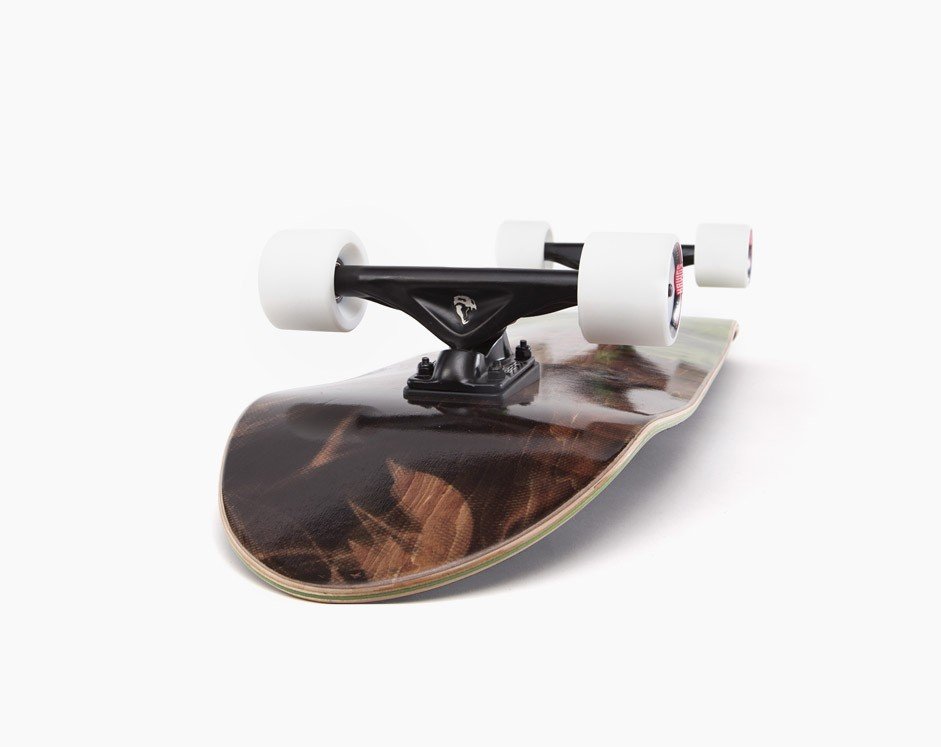 The new ATV series, as revealed in the Landyachtz 2017 line, offers mellow concave with a durable longboard construction, matched in heaven with shapes that are ergonomic, economic and foot-friendly for all-around urban skateboarding.
---
The Gambler, by Landyachtz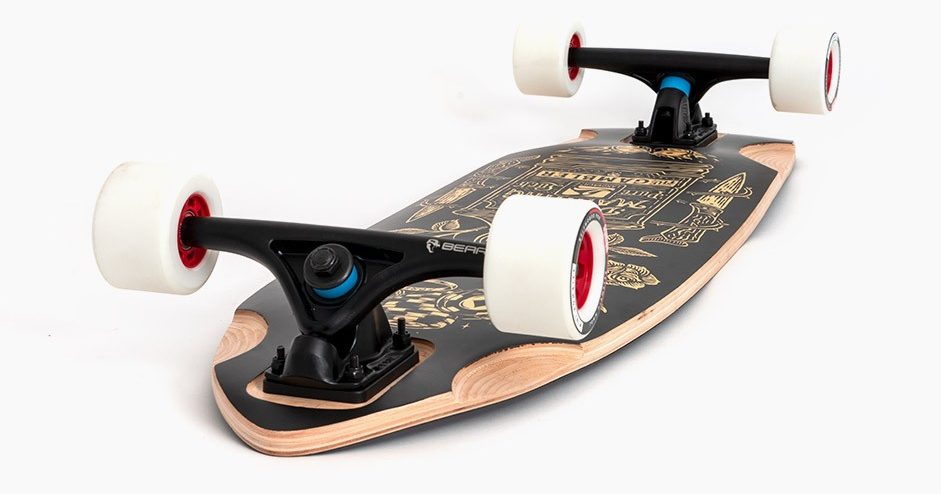 I think everyone who does this sport gambles every time they go out, me included. We put our bodies on the line for a quick rush of acceleration and adrenaline and then do it again. And again. And again. Which means Landyachtz' new board, the Gambler, is aptly named for such a dangerous and cunning sport.
---
The Cheese Grater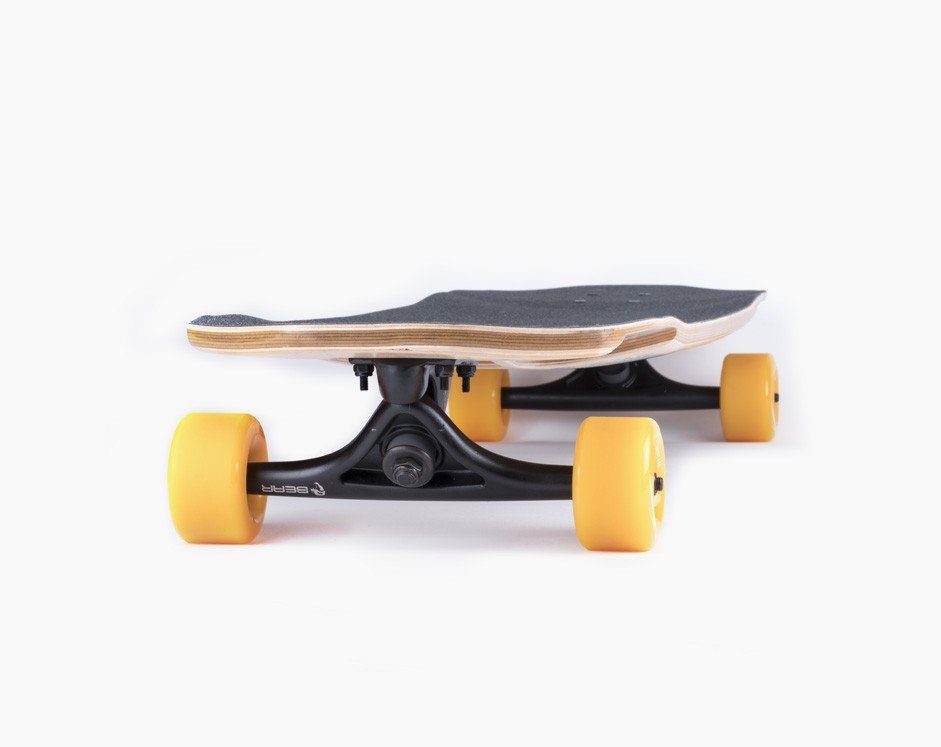 Back when I first started in the scene–many years ago, there was a certain skateboarder that I quickly developed a skater-crush on. He was so modestly gnarly- ready to teach me, a beginner, and just really fun and incredible as a person. 
---
Landyachtz Stratus

Dancing and freestyle as a genre of longboarding is starting to pick up momentum in North America. While before it was a style that was pretty much exclusive to Europe and Asia, it's now starting to penetrate into the sunny scenes of southern California and western Canada as a less speedy alternative to getting your fix of adrenaline and progression each day.
---
Landyachtz Revival Series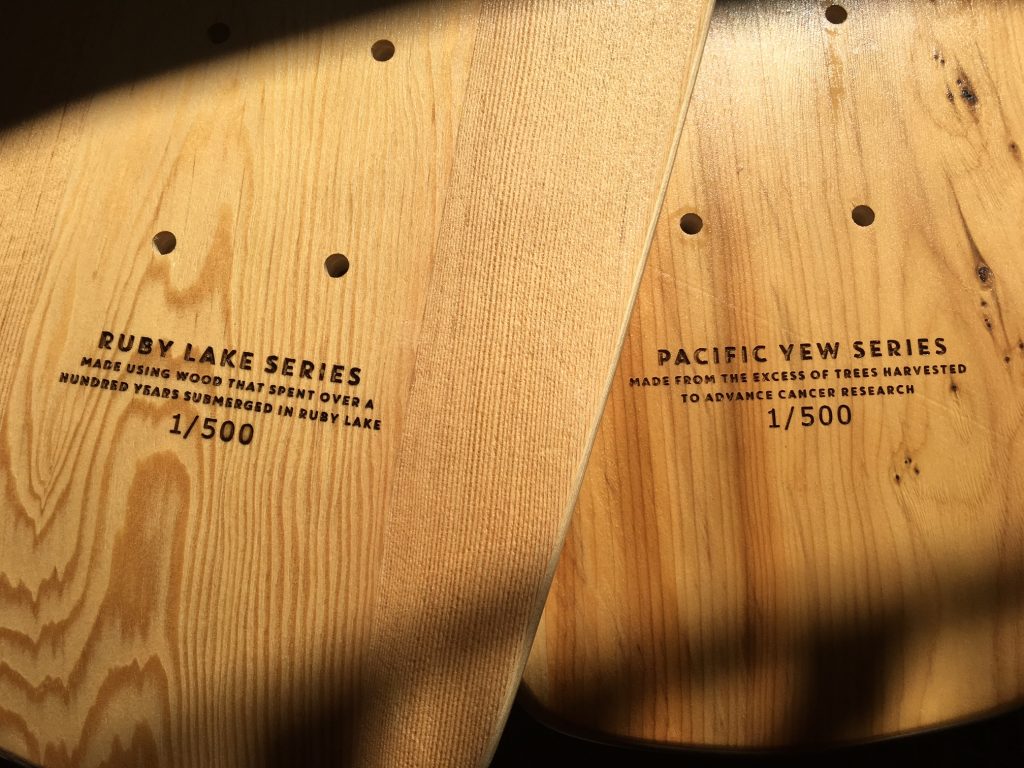 Landyachtz is back at it again with the release of their limited edition Revival Series a line of small cruiser boards hand-crafted from some very special Canadian veneers.
---
Landyachtz Longboards in Action
All the Boards! City Skating
That is on-brand! Truly reinforcing the name Landyachtz with this video. You can see Vera riding multiple boards: including the ATV Series and Revival Series we reviewed.
Downhill Run on a Landyachtz Board
Do not try this at home!
Dexter Manning un-LOADS on this run in California, showing us what the heart of a great downhill run is about. This is one of those videos that you re-watch every few months because it hits you tight. We love a well-cut video but the wind and the raw footage are what make it so impressive.
Not to mention, it's a major flex from Landyachtz's downhill longboards!
Do you want to hear about new releases and exclusive interviews from brands like Landyachtz? Sign up and we'll email you the good stuff!
Processing…
Success! You're on the list.
Whoops! There was an error and we couldn't process your subscription. Please reload the page and try again.