Rayne Longboards have a flair for downhill boards and beautiful design. They are specialists in limited edition boards, which we feel lucky to review. Check out the latest reviews of their gear from our team!
About the Company
Originally specializing in just their decks, Rayne is a Canadian longboard company that now produces a variety of gear for your longboards and skateboards: wheels, grips, helmets, and much more. Their distinctive bamboo and fiberglass boards are both lightweight and durable. That means that you'll be on a limited edition board that will last.
Rayne Longboards are great if you're looking for a special, limited edition ride to add to your lineup. Some of their limited releases only produce 25 unique boards. If you want to get one, you have to act fast!
Rayne Longboards, Interviews, & Videos
---
Genesis 30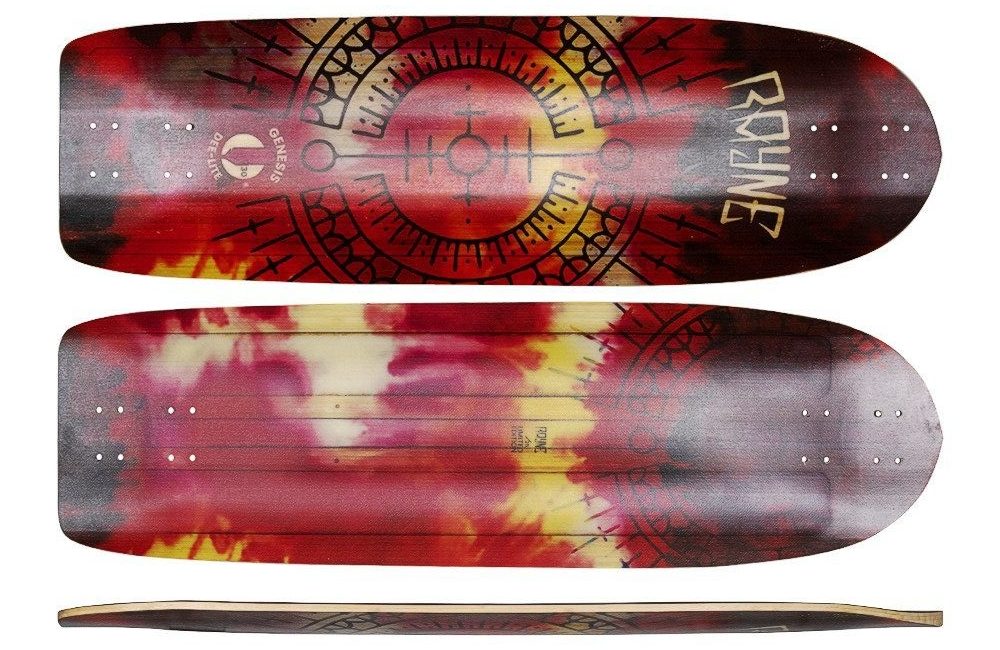 Rayne has been teasing images of prototype models and team riders on them for more than a month now. Last month Dane Hannah took the W at the Devil's Peak Downhill race hosted by Venom in Colorado. As much as we enjoyed seeing subtle glimpses of the new deck, the wait is over – the Genesis 30 is now available
---
Rayne Deelite Whip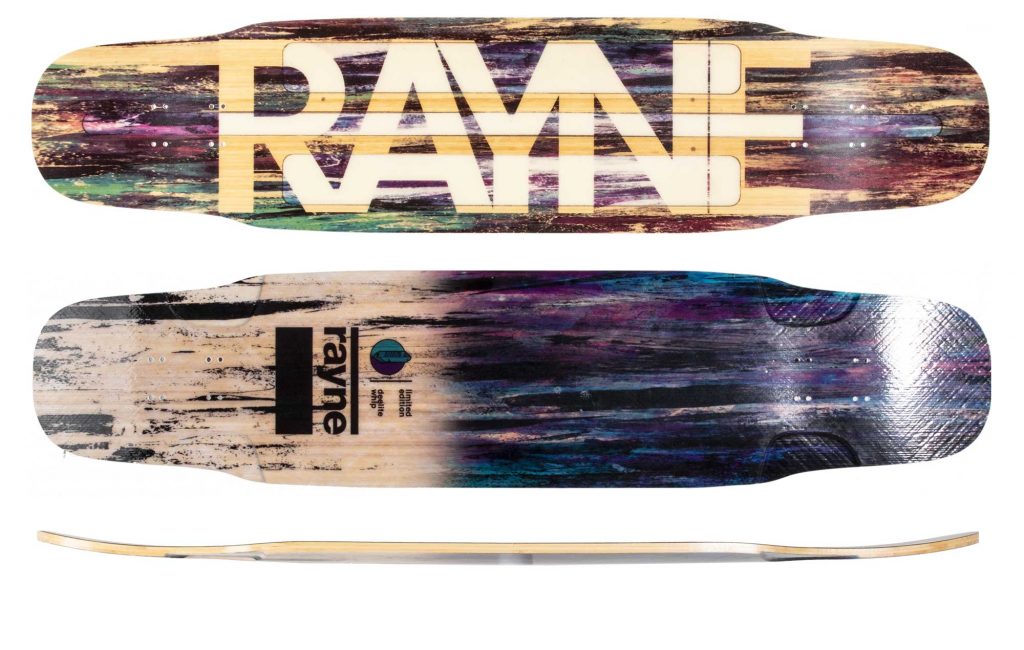 Rayne's popular dancer lost some weight over the holidays – the Whip 41 now features Deelite construction in a limited-edition collaborative release with Motion Boardshop. Only 25 decks were made for this limited production.
---
Rayne Mini Cruisers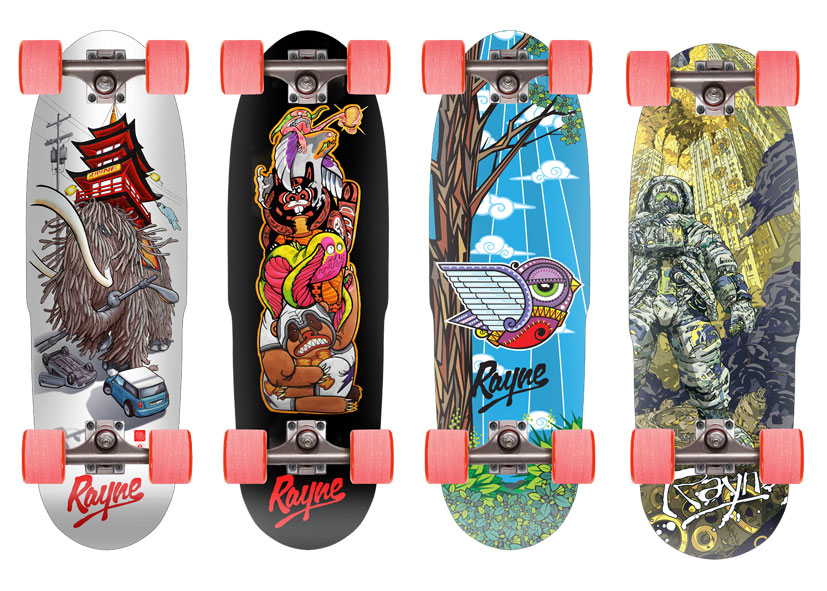 No one can resist a cruise or commute on a mini, they're big on fun and small in stature. Whether you're cruising for fun or commuting to class, you can pack them up easy when your done. Rayne's new mini cruisers hit that sweet spot with style. Of the four new minis available, 3 Tailor Made's feature some of Rayne's all time best selling graphics shrunk to fit the boards and 1 Upcycled mini featuring their Rival Spaceman graphic.
---
Rayne Reaper V3 Shipwreck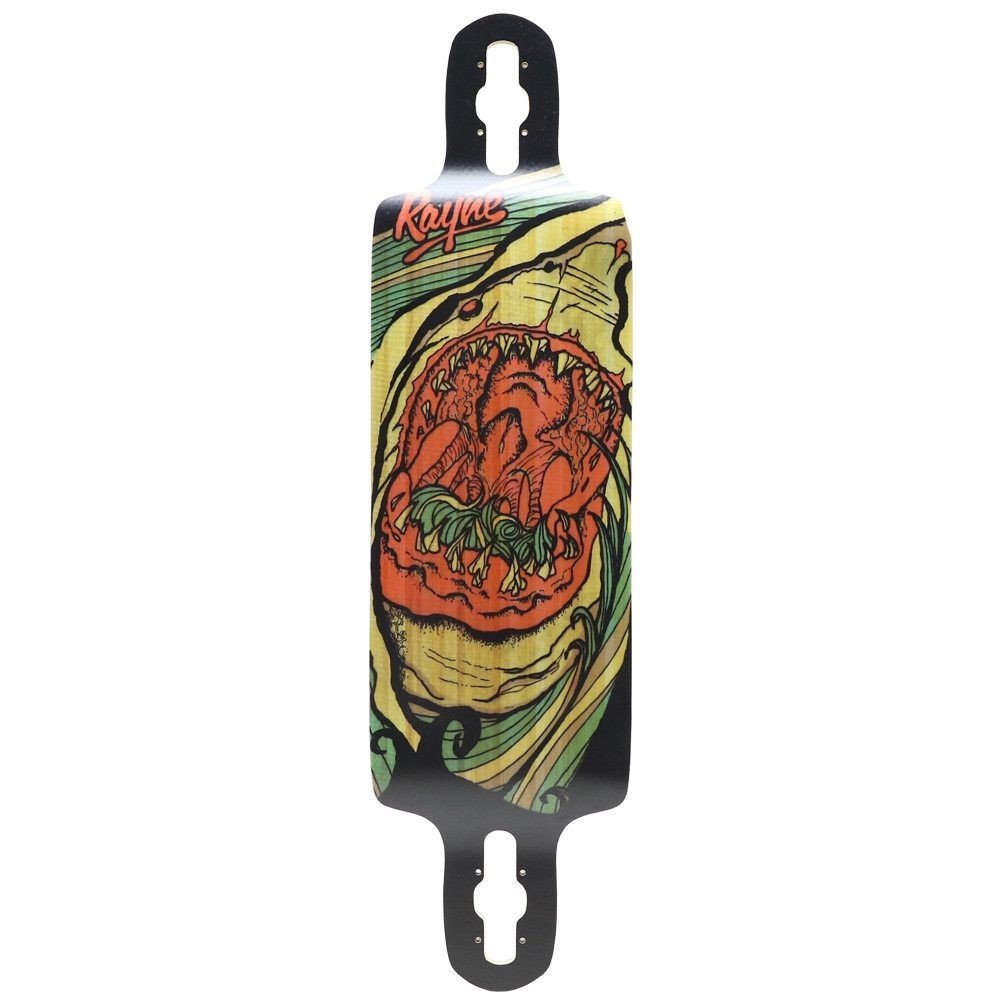 As a skateboarder, I've spent most of my time on Rayne decks. I enjoy the steeper concaves, light construction and the longevity of stiffness that comes with Rayne's signature vertically laminated bamboo construction. Other boards will come, I assure you. But today I wanted to speak a bit about the Rayne Reaper and why I feel that it's one of the best double drops on the market today.
---
Rayne Deep Sea Exorcist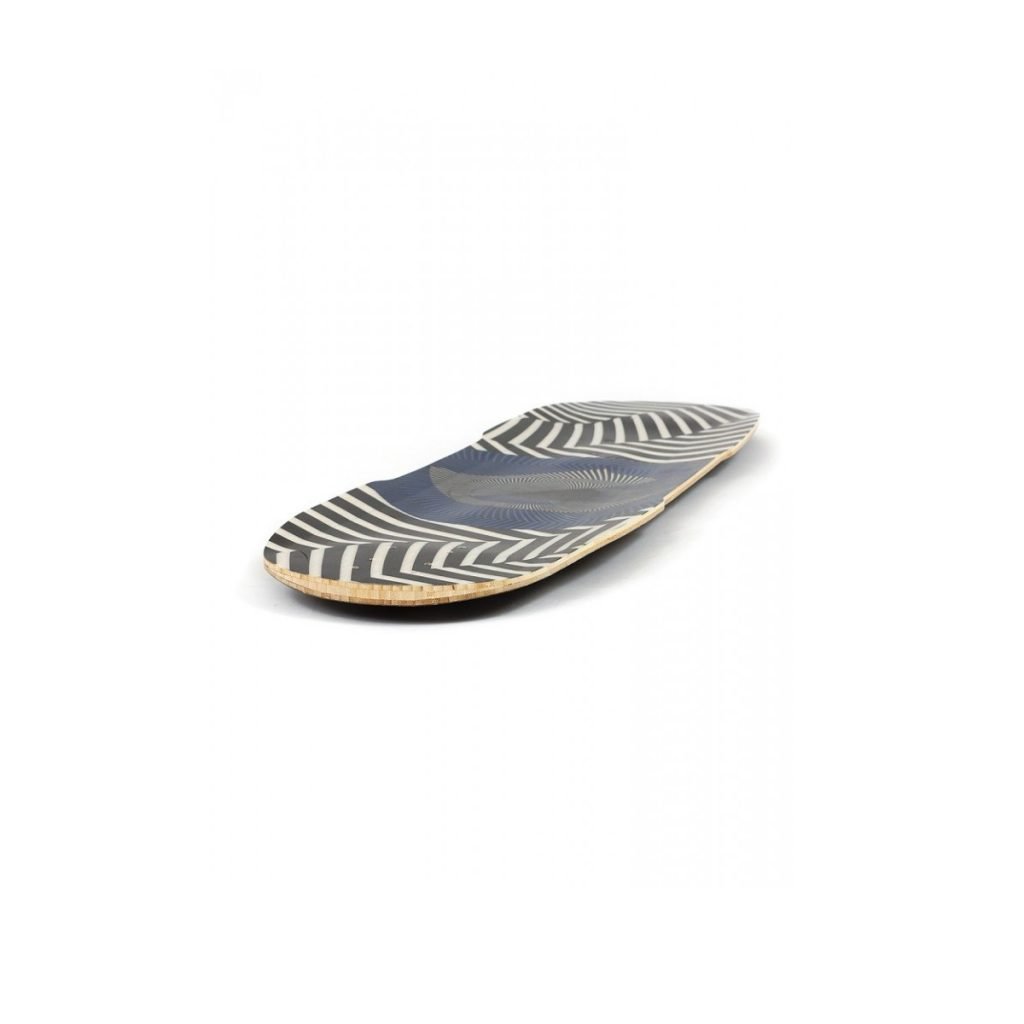 I've been on the same downhill board for around a year and a half now- I've raced, free ridden, and whenever I'm on another board as I'm reviewing it, I always miss the familiar feel of a Rayne Exorcist underneath my feet. I'm so into it in fact, I have two, even though both of them are completely fine.
---
Watch Rayne Longboards in Action
Downhill Shred: Fortune v3
Loving this footage going downhill in British Columbia. The Genesis, Fortune, and Exorcist are all downhill rides. This is due to the lightweight material that is used to craft the deck. Lighter means more speed and Rayne longboards have speed in abundance.
Are Rayne Longboards Good?
You will know the answer to this question if you read through our Rayne reviews above! Rayne is a leading longboard company and is known worldwide for their downhill and limited edition decks. Their decks are highly coveted for both their design and their performance.
Do we recommend them? Yes. We should thank Canada for blessing us with such a rad group of skateboarders.
---
If you want to get updates on new releases from Rayne and all your favorite brands, enter your email below and you'll hear from us when we publish new reviews.
Processing…
Success! You're on the list.
Whoops! There was an error and we couldn't process your subscription. Please reload the page and try again.
---