Back when I first started in the scene- 3 years ago, there was a certain skateboarder that I quickly developed a skater-crush on. He was so modestly gnarly- ready to teach me, a beginner, and just really fun and incredible as a person. He was mostly baked out of his mind most of the time, but he was still tons of fun nonetheless. His constant love of skateboarding and push to do better is one of the reasons I am proficient in my drifts today. Seriously.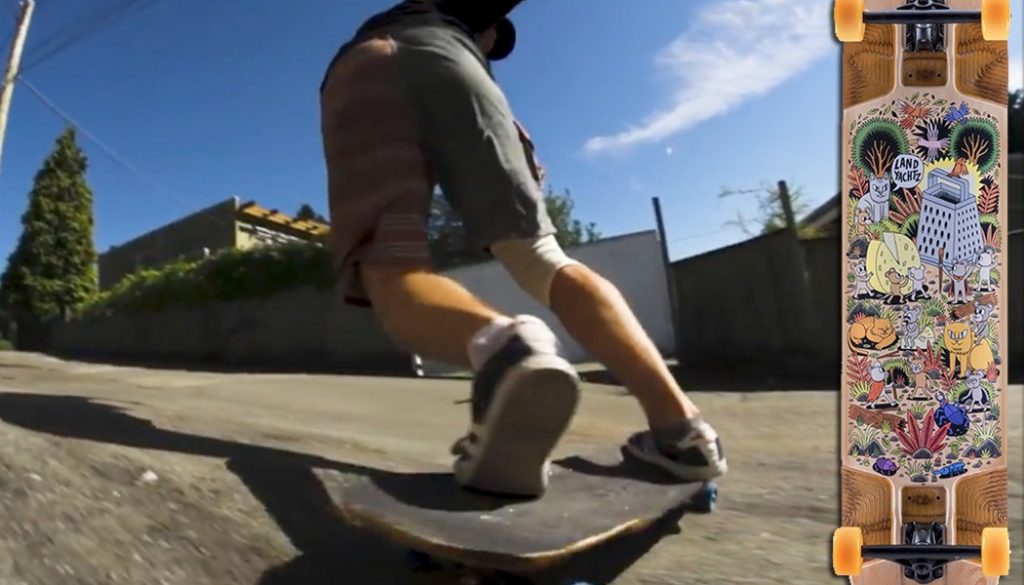 Well, 3 years ago, I saw how good this guy was at skating (he was already sponsored by Landyachtz at time), I asked him if he had a promodel. And he was just like, "Nah, not yet- I don't think I'm that important hahaha" and I bet him that he'd get one very, very soon. He still just shrugged it off. And I just sit here and chuckle because… Alex Hannigan, I told you so.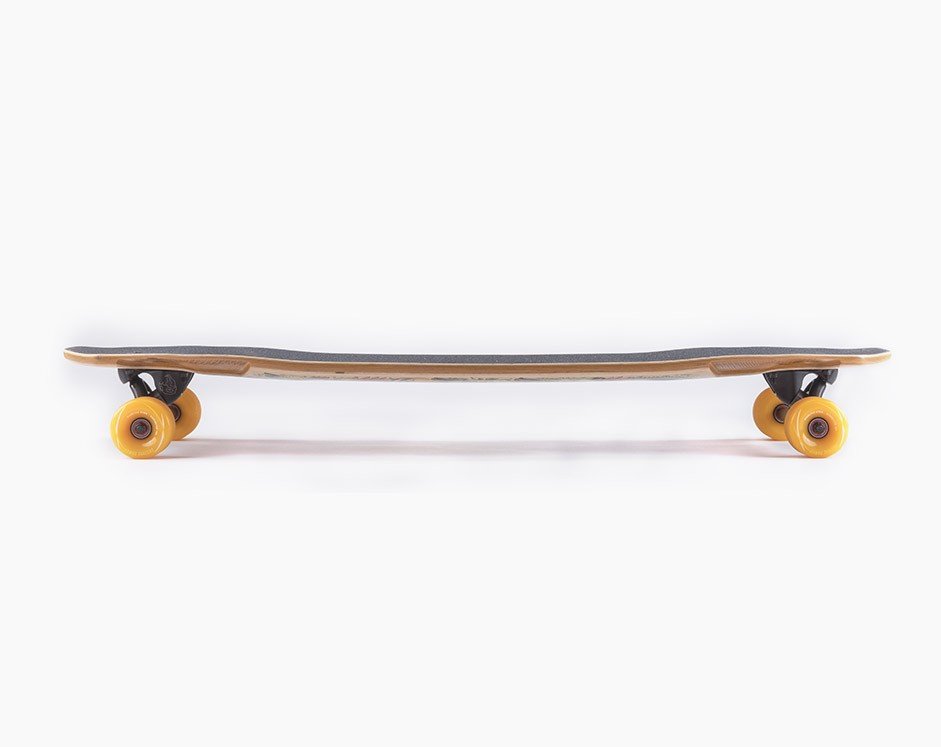 Alex rode a 2013 Wolfshark for as long as I've known him- not the newer ones, he just loved the original 2013 Wolfshark. The concave was apparently perfect and he'd always rave about how the w and flares created the perfect foot pockets for his stance. So when I first stood on the Cheese Grater many weeks before its release, I knew at first stand that it was a 2013 Wolfshark mold, with slightly smaller flares, and lots and lots of extra wheelbase options. The concave has got some really nice, juicy microdrops and flares that you can really feel.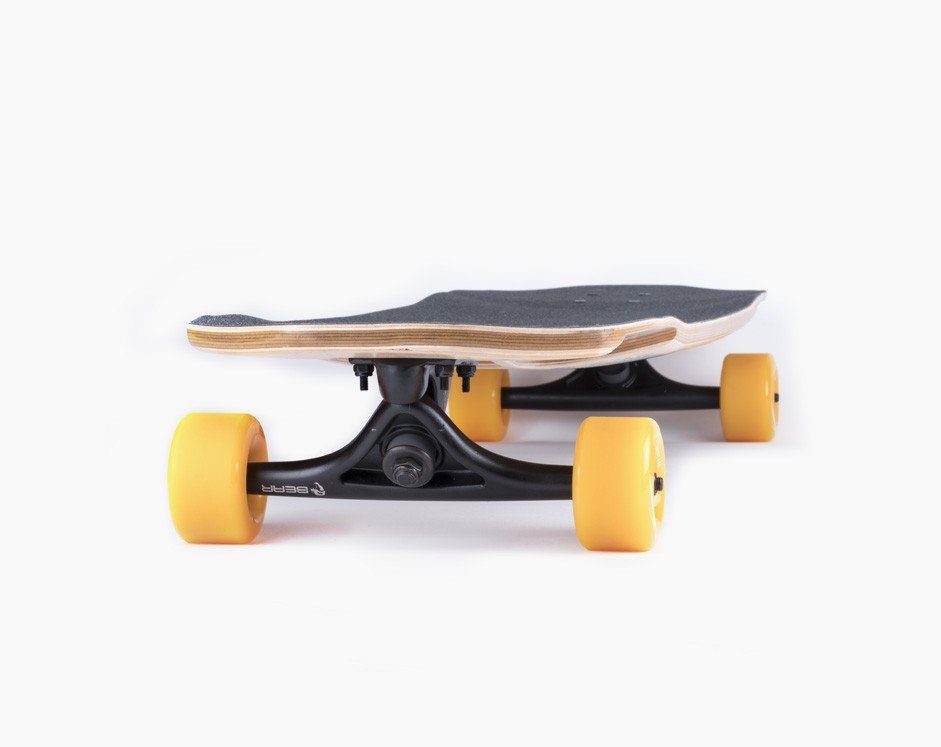 Alex was always the embodiment of function over form- and you can see those effects in the Cheese Grater. It's got a solid ply on the bottom that hides the hollowtech, big, blocky wheel wells, and a brick-like shape with minimal shaping. You get some really nice, blocky kicktails if you run it on a smaller wheelbase even (which isn't all that small)!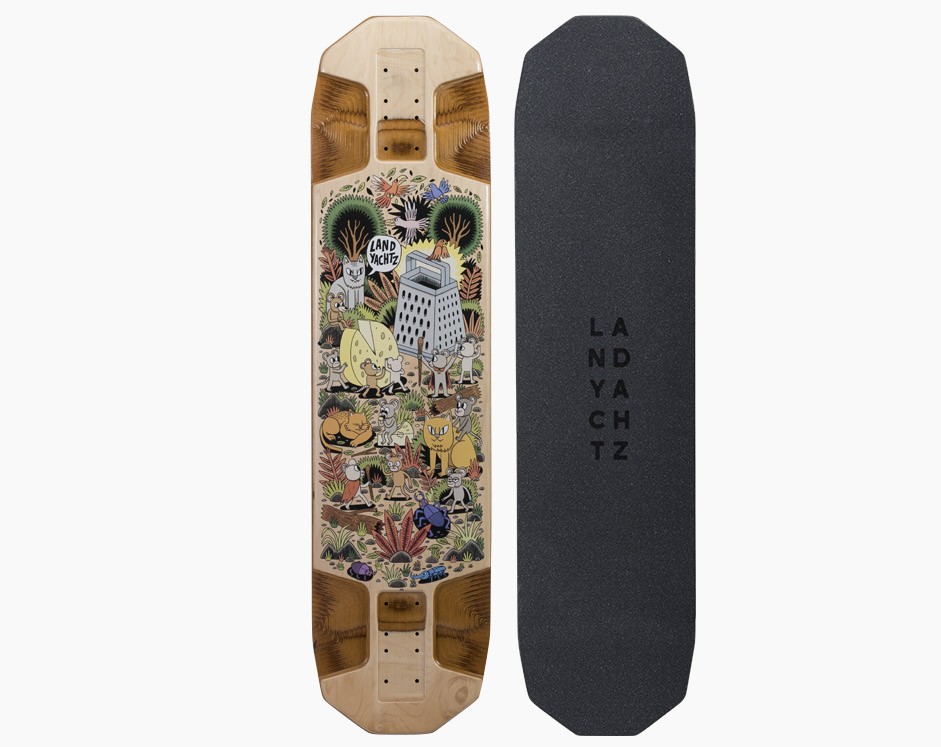 The Cheese Grater. 38 inches long, 9.5 inches wide, and 100% fun. Pick yours up now! (Cheesegrater not included.)
Processing…
Success! You're on the list.
Whoops! There was an error and we couldn't process your subscription. Please reload the page and try again.