The Smokes are new premium skate wheels from Blood Orange. They feature the same core and sizes found in the Morgan's and Jammerz with a new urethane formula that is perfect for fast freeride. Our Blood Orange Smoke review covers the ins and outs of the latest from the team at Blood Orange.
---
Introduction
Blood Orange has been on a roll recently – they're dropping new and durable freeride wheels at affordable prices on the regular. Last year they introduced the Jammerz and this year the Smokes! Featuring the same core and wheel sizes but an all new urethane designed as a middle ground between the Jammerz and the classic Morgan wheels.
---
Design
The Smokes come in the classic Skate Blood Orange sizes: 69, 66 and 60mm. They feature a stone ground finish, center set design, rounded lips and a solid reinforced fiberglass core to improve both durability and roll speed.
Like the Morgans and Jammerz these wheels meet all the basic expectations for a freeride wheel.
While they share a lot in common with other wheels in the Blood Orange lineup, one thing makes them unique: the Smokes are available in an 84a durometer.
You might assume that this would predispose them to sliding moreso than their counterparts from Blood Orange. However, the Smokes urethane formula gives them a lot more stopping power and control even with such a high durometer. The harder duro also helps maintain a decent amount of durability even with the white, whispy thane lines these wheels leave.
So, same-same, but different.
---
Slide
The Smokes are Blood Orange's third release in the freeride line-up. They're distinct from the current 'hype' wheels like Powell Peralta Snakes, Remember Hoots or Slide Perfect Supremacys.
While the Smokes are priced similarly to the Powell Peralta Snakes, the feel and focus of these wheels is much different.
The Smokes have a lot more edge grip than wheels of similar contact patch and durometer.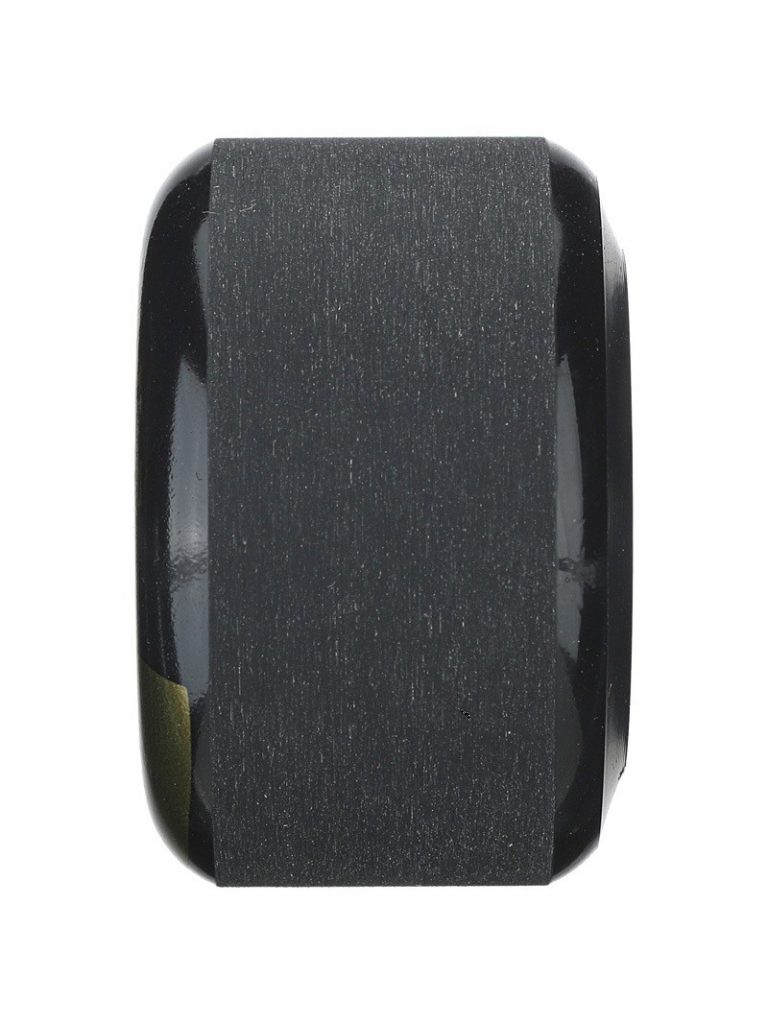 The difference means you need to go faster to break into a slide and push harder to keep it sideways.
They also have a more into-the-pavement slide which both leaves a fair amount of 'thane and offers pretty substantial stopping power for the contact patch size. In comparison, Snakes have light edge grip, easy to break into slide and a very forgiving stopping power.
So why would you want Smokes over Snakes? The Smokes allow you to go faster and push harder with more confidence. The increased edge grip and extra stopping power demands more speed for those big slides.
The slide feels manageable in the 15 to 20mph range, but once you start pushing above 25mph these wheels began to shine as the edge grip and stopping power really do their job better than the more forgiving freeride wheels. The Smokes love speed.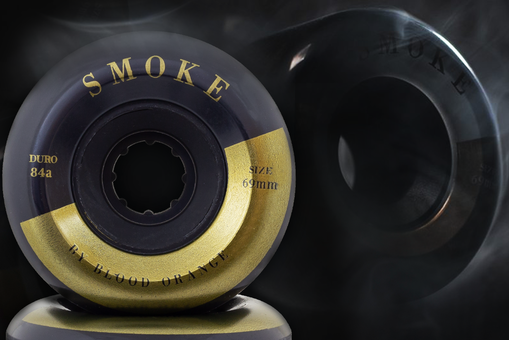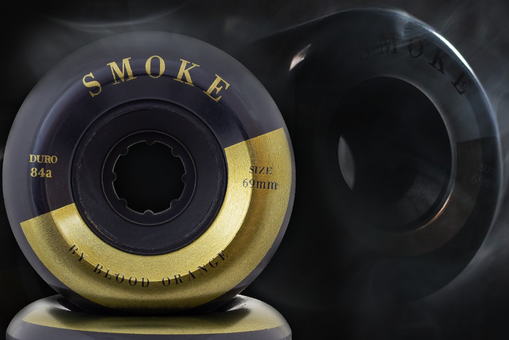 ---
Freeride
The Smokes are more consistent to control at higher speeds. The more time I spent on them, the more familiar and comfortable I became until eventually I was pushing my limits.
More speed, more consistency, more comfort, repeat. They allowed me to push my limits in freeride simply because I knew I could rely what they'd do.
My experience on the Smokes is similar to the Powell Pasters – slides have an into-the-pavement sensation and the additional stopping power allows you to go faster than a typical, slidey freeride wheel. But, the Smokes leave less 'thane and by extension, they're more durable.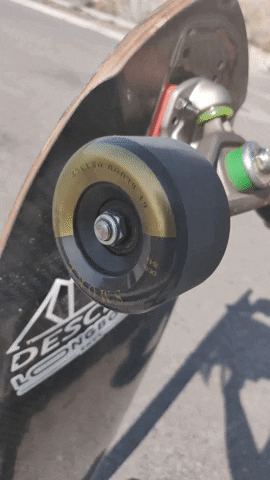 Still, they still lay 'thane and despite painting the roads white, I was very impressed with their durability. They leave a decent amount of urethane on the pavement after a session. I rode them for about 4 hours of hard freeride and they only wore down about 2mm.
It'll be interesting to see how they're longevity is impacted by their durability but the early results are looking good.
---
Conclusion
If you are looking for a fairly priced freeride wheel that is meant for higher speeds or if you want a wheel that will help you begin to push your speeds the Smokes are great option. The only con to the Smokes is a slighht, low-speed chatter – you can't really use them for those fun, low-speed sessions.
---
Pros: Only $43, great for high speeds, relatively durable
Cons: Not that fun at lower speeds, not a great wheel to learn on
---
| | | | |
| --- | --- | --- | --- |
| Specifications | | | |
| Model | Smokes 69mm | Smokes 66mm | Smokes 60mm |
| Height | 69mm | 66mm | 60mm |
| Contact Patch | 31.5mm | 29mm | 23mm |
| Width | 44mm | 41mm | 37mm |
| Durometer | 84a | 84a | 84a |
| Skin | Pre-ground skin | Pre-ground skin | Pre-ground skin |
| Core | Center set | Center set | Center set |
| Lip | Round | Round | Round |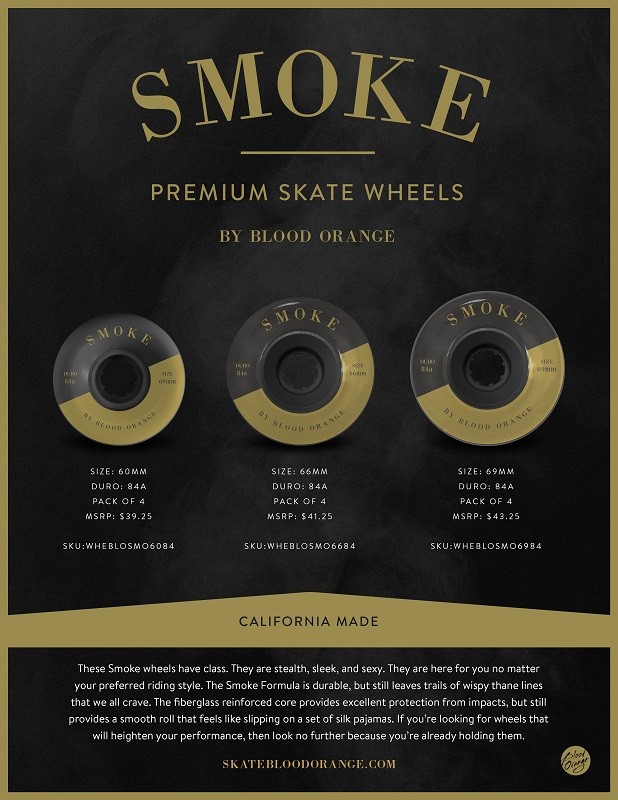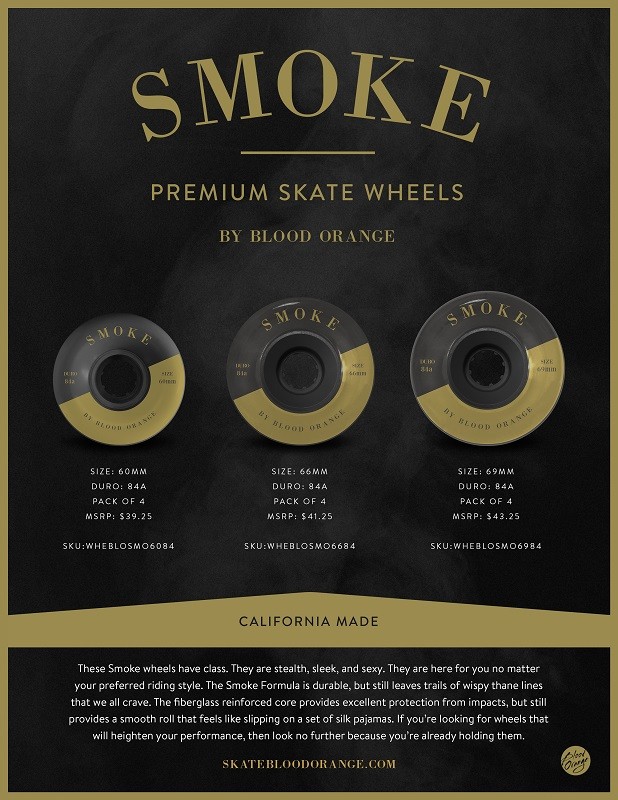 Interested in new product reviews and exclusive interviews with longboard brands like Blood Orange? Sign up below!
Processing…
Success! You're on the list.
Whoops! There was an error and we couldn't process your subscription. Please reload the page and try again.