This year we saw the first addition to the Blood Orange lineup in a long time with the Jammerz. We talked to Liam Morgan to find out more about what the boys at Blood Orange and Prism are up to.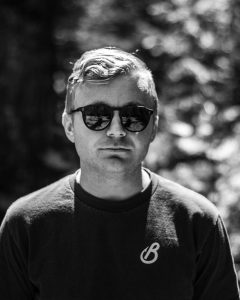 Liam Morgan is a founder and rider for Blood Orange. His style and skill are a staple in the longboarding scene. Since his introduction to longboarding, he's helped to pioneer the freeride scene into what we know today.
His resume includes work with several well known companies like Comet, Arbor and Abec11 as well as international skating expeditions, topping podiums and competitions. Liam gets to the bottom with style.
His experience and natural ability are reflected in his work at Blood Orange and translated into products like the venerable Blood Orange Morgans – Liam's Pro Series.
---
Why did you guys go with 90s aesthetic for the Jammerz?
Everyone behind creating the Jammerz has a pretty strong nostalgia for that era. Tom Flinchbaugh, Max and I are all pretty close in age and always loved that colorful goofy look. We wanted to take that and make colorful, goofy, and fun wheels for everyone to have fun on.
Are you guys planning to do any merch with that theme?
We don't have any plans at the moment. But, one of our team riders Aron Rovers is just permanently dressed like a Jammerz ad despite being born in the 2000s. If you want to get into some Jammerz style clothes check him out for some Jammerz fashion.
Who came up with the Jammerz name and graphic?
I don't think it was one person. We knew we wanted to come out with some colorful, fun and nostalgic and all just kicked ideas around the office for a few weeks. We sent off some inspiration images and graphics to our very talented graphic designer Dustin Damron and he got to work.
How did you guys decide on the Jammerz formula when you already have another freeride wheel in the Blood Orange line up?
The Blood Orange Morgans have been a staple in our line up and the freeride world for quite some time. We thought it was time for something new and different for the brand. It is no secret that the Morgans don't have the longest lifespan so we wanted to make something more durable while also having a great slippy slidey feel.
How would you describe the sliding characteristics of the Jammerz in comparison to the Morgans?
Definitely a more "on top of the pavement" slide. They don't sink into the road and burn away the same way a Morgan does. This makes them very abrasion resistant and long lasting, a good bang for your buck.
Do you prefer Jammerz or your pro-model?
I will always be a guy that loves laying down thane lines and torching wheels but the Jammerz hold a special place in my heart. If I want to do some more low speed, urban slashing and sliding I rock the 60mm Jammerz all day.
What kind of skating do you recommend the Jammerz for?
A lot of our team uses them for everything. Once broken into a slide they are quite slippery but surprisingly hold grip when you need them to. I have seen some of the guys send it down some heavy roads on the Jammerz. As for me, I like them for a bit slower freeride type riding.
Do the Jammerz have any advantages over the Morgan's and vice versa?
Jammerz are going to last quite a bit longer which is always nice if you're on a budget. If you're someone looking to do some faster freeride and lay some urethane tracks down then the Morgans are for you.
With the information you've gathered from the Jammerz, how will that shape your direction of your next wheel?
We already have some projects in the works so keep your eyes peeled. Maybe something that is a nice mix of Jammerz and Morgans???
I've seen Blood Orange tease a lot of new gear this year, from some more freeride shapes and even dance wheels, should we expect more coming out this year?
Oh yeah. 2019 will be a good year for new product releases for Blood Orange, Prism and Caliber. There will definitely be something for everyone.
Anything else you'd you like to share?
Although we may come off as a big company to some, we are actually quite small with only a few, very dedicated employees. All of our customers support means the world to us. It keeps us being able to do what we are passionate about. So, if you have bought or plan to buy Jammerz, you're the shit! – Liam
---
Likewise, we'd like to say thanks to the Liam and those behind Blood Orange for taking the time to answer our questions. We're stoked on the Jammerz and looking forward to what they have in store next.
Hit one of the links above or below to grab a set of your own!
| Size | Contact Patch | Durometer | Colorway | Buy |
| --- | --- | --- | --- | --- |
| 60mm | 24mm | 82 | Yellow | Amazon |
| 66mm | 29.5mm | 82a | Black – Pink/Blue | Amazon |
| 69mm | 31mm | 82a | Light Blue / White | Amazon |
---
Bonus: If you haven't seen Liam in Prism's new Duality video, check it out. Ever felt compelled to get on your board? You will.
Processing…
Success! You're on the list.
Whoops! There was an error and we couldn't process your subscription. Please reload the page and try again.