We had the opportunity to sit down with Philippe to talk about all things Zenit Longboards. Philippe is the owner and operator of Zenit – he started the company from his passion for skateboarding and it has blossomed into a very successful brand. We are stoked to share what we discussed with the boss man himself!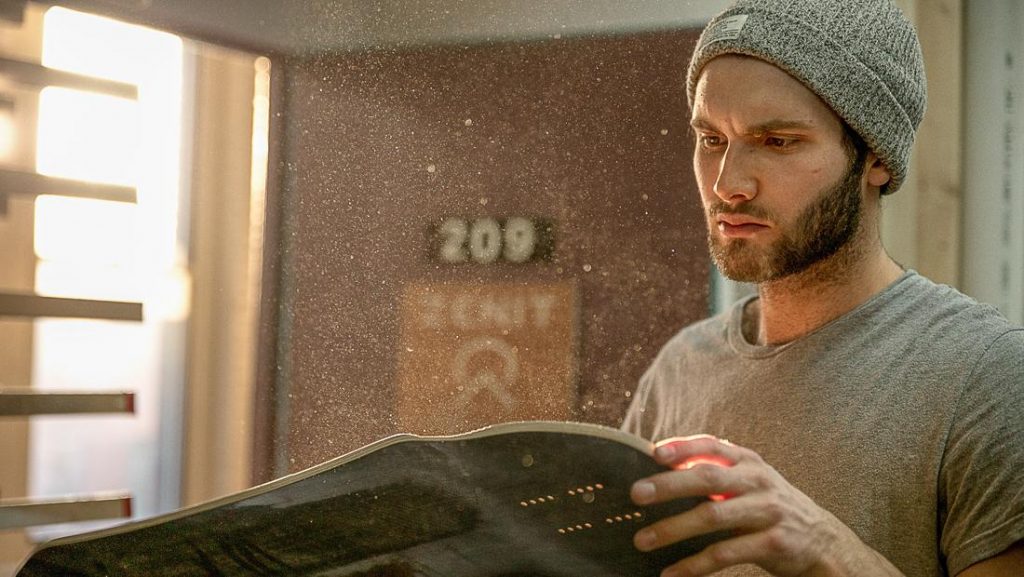 ---
How long have you been skating and how did you get into longboarding, how would that lead you to establish Zenit?
---
Several years of snowboarding led me to ride my first longboard in 2010. It gave me the same feeling of riding my snowboard at full speed and having the "on the edge of losing control" sensation.

After a few weeks with my first longboard, the urge finally got to me. I completely removed the graphic under the board and then took a look at the components inside. What I quickly realized was that I could easily build it. I then tried to figure out how I could improve on the initial design. Since the start, Zenit has always been about improving designs and going further than what is known.

For me, having a longboard company was a way to live my passion and thrive from it.
---
Use code ZenitEnvy for a discount on your order
Who currently helps run Zenit?
---
Zenit has been a solo man business for a few years. But for the last three years, it has become a team business.

Iann is our main production guy. He presses, sands and finishes most of the boards.

Emmanuel is the CNC operator and since recently, he has been taking part in the sanding process.

Adam is our Team Manager, Product Designer, Art Director, and takes care of the sales and customer service.

Recently, Théophile, our summer 2019 intern has been in charge of our Instagram and all media concerning Zenit.

And myself, Philippe, who is probably what we can call the CEO. I manage product development, employee training, and all other business stuff.
---
Want more like this interview with Philippe from Zenit Boards? Subscribe below!
---
Why did you guys pick the name Zenit?
---
Why not?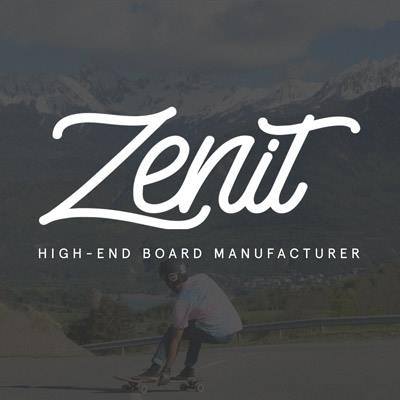 ---
Use code ZenitEnvy for a discount on your order
Zenit has become known for selling experimental decks, how did you all decide to start selling them?
---
As a brand, we invest a lot of time and money into prototyping. It's literally what we do the most. Always trying new materials, new shapes, new looks… It's what drives us the most as a team. Creating something different and better than the previous iteration is beyond satisfying. This is why we came up with dozens of prototypes during the spring of 2018. We wanted people to have access to the wonderful prototypes instead of keeping them for ourselves. And this is how the Experimental Section was born. 🙂
Zenit has a a ton of prototypes available for sale in their experimental section. The boards are fairly priced and usually totally unique and top performers. Here's a sample of what's available:
Carbon Choka

Cyber Dancer

Marble Tuck
---
We have seen some creative construction within the experimental decks recently, could you share how you guys come up with them, what you're currently working on and what boards will feature these constructions in the future?
---
Adam is the one that mainly drives the research and development side of things. As soon as he communicates me his ideas, I then check with him to see what is possible and what isn't. If our budget enables us to try something new, we will usually get things rolling the weeks after.

For 2019 and the years to come, we have created our simplest and most solid/versatile construction to date. It's an improvement on what we have been pressing our boards with since last year. The two main differences being that we now sand each and every ply that goes inside every board. This means that the lamination is stronger and also that the boards are slightly lighter. The second difference is that we now finish our 2019 boards with our brand new Zen-Ply. All-in-all the Zen-Ply is the same type of material that the top of snowboards is made of. We print our graphics on the back side of our Zen-ply, this means that it traps the graphic inside the board, rendering the graphics scratch-proof.

This new construction is low-cost and provides a high-end look and feel that racers and cruisers alike can enjoy.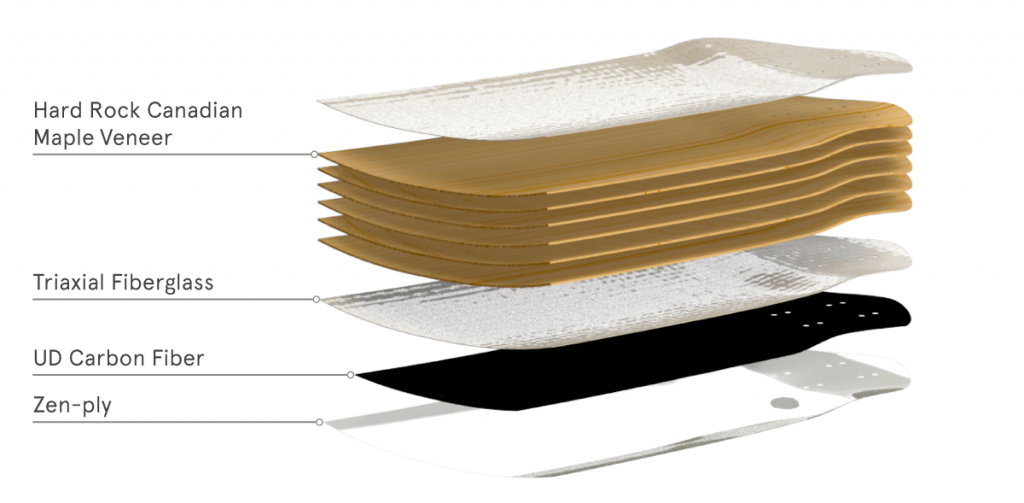 ---
Use code ZenitEnvy for a discount on your order
Are we going to see some any changes or new additions for the 2019 lineup?
---
We just released 4 new boards for 2019. Smaller versions of our Marbles and Dancers. More is to come. 😉
Zenit Tero

Mini Marble SK

Mini Marble DK

Zenit Dino
---
We've seen a lot of hype for your dancer decks over in the Asia scene, did you all expect to have this kind of popularity overseas?
---
To be fair we did design our products to please the Asian clientele. That being said, we weren't really expecting it to work. So it was kind of a surprise to see the boards do that well in Asia.
---
Use code ZenitEnvy for a discount on your order
Which decks are most popular in Asia vs North America? Which decks are most popular amongst your team riders?
---
Asians are more about dancing and Americans are still big on freeride and downhill. Europe is a good mix of the two, the dancing scenes are quite big and the downhill scenes are probably as big, if not more.

The Judo has been really popular last year in Asia, I think it has to do with the fact that not only the color and graphics are unisex, the shape and specs also fit big and small riders alike. Meaning boys and girls could all enjoy the same board.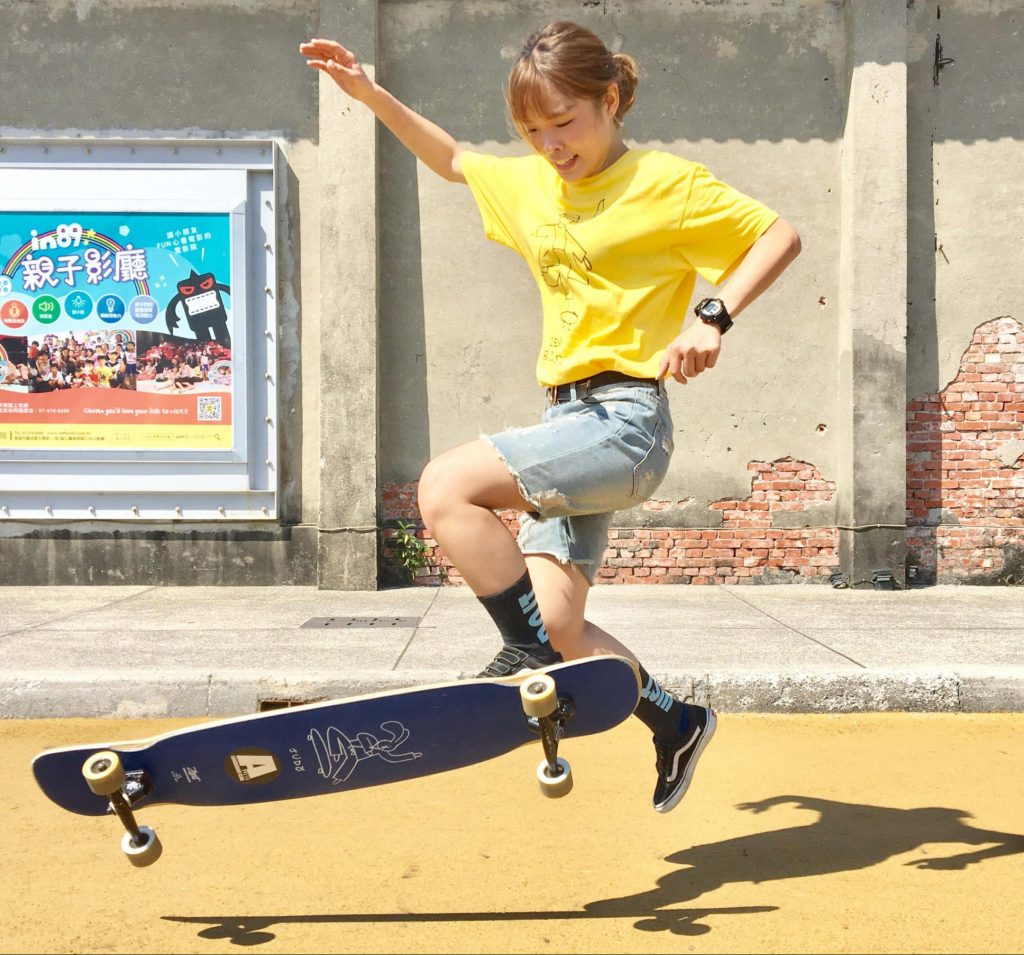 North America has been loving our Marbles from what I can tell. Some American clients would even own several shapes of the same Marble mold, just to see which one is the most ergonomic for their stance and overall riding style.

Dancing wise the team has been really digging the Joe for its beefier shape, and Freeride/Downhill wise I would say that the Marble 35 has been quite popular because of its middle size.
---
Zenit has picked up a lot of great team riders, how do you pick your riders?
---
We believe that Zenit is a family and we treat each other like so. When recruiting we aren't necessarily looking for raw followers count and such, but more for real people with real aspirations. What makes our team so great in my opinion is that people can relate to our riders instead of simply admiring them. I believe this kind of mindset is what pushes people to try new things, like longboarding!
---
Use code ZenitEnvy for a discount on your order
Last year you guys were teasing some really interesting precision trucks, how is that project going and could you share some details about them?
---
The precision trucks have been a passion project that Adam started by himself in the autumn of. It didn't take long before a handful of friends took part and helped Adam to make his vision come true. In 2017 we decided to shelf the initial design and completely rework what had been done. The redesign was made possible with the help of a close friend of Zenit, Diego Abella-Paniagua, and my financing.

Diego is a Senior engineer that worked not only on countless engineering projects but also on the CNC side of things. With his expertise, the vision of Adam, and my administrative skills, we were able to make an entirely new version of our first prototype.
Zenit Glitch Trucks

What's Included

Assembled
Glitch Trucks run tall barrels but can also run regs, feature a one-inch diameter bushing seat, 3mm of rake, and can be assembled with 50-45-30 degree baseplates. The Kingpins and Axles are high-grade titanium, our baseplates are made out of 6061 aluminum and the hangers are machined out of a stronger 7075 aluminum. Our first hanger will be available in 165 and 180mm but we are currently working on slalom hangers that will feature asymmetric hanger designs, meaning the back truck won't have the same offset as the front one.

We aim to release our pre-order for mid-June or the start of July depending. Glitch trucks are all about versatility, confidence, and durability.
---
Anything else Zenit would like to share?
---
Zenit's new shop
Right before Christmas, we moved into a new workshop, it is more than twice as big than our previous workshop. This enables us to hire a bigger crew and to have more happening at the same time, thus increasing considerably the pace at which we manufacture boards.
Also, Zenit has been prototyping urethane boards for a while now. So far we haven't found the breaking point of our urethane decks. With new discoveries like the Zen-Ply, our recipe for urethane boards just got even better. You can be sure that we will make a production model shortly. It's only a matter of time. Same for street skateboards, we have made a new mold this winter and we are currently prototyping shapes and construction with our team.

Make sure to keep your eyes peeled for more Zenit awesomeness. 😉
Coming soon…

Spy Shots
---
Use code ZenitEnvy for a discount on your order
About Zenit Boards
---

Zenit Longboards is based out on Montreal in Quebec, Canada. They've been manufacturing longboard and giving back to the skate community since roughly 2012. All of their boards are manufactured 100% in-house from inception and design to production and shipping.

They're passionate about their products and their skills are readily apparent in the final result. You won't be disappointed with a Zenit.
---
Get Inspired
---
Watch Zenit send it through city streets and local runs. Mathew Buck collaborated with VCDH to make this edit. Mathew is riding the Rocket V2:
Or some fast, sketchy runs down cobbled roads while weaving between cars in buildings on a Zenit Morning Wood. It doesn't matter where you are as long as you ride!
Want more like this interview with Philippe from Zenit Boards? Subscribe below!