After a few days of teasing, Rogue dropped their new Adjustable Downhill Hangers yesterday. All the that you've come to know and love in the Rogue Precisions are now available in a hanger with adjustable options.
The hangers are available in two options: 140-150mm and 160-170mm sizes. Rogue states the smaller hanger options are ideal for narrower decks or riders who prefer a little more hook-up out of a slide and a quicker steering response. The wider option is better for larger wheelbases, wider decks and easier slides.
Rogue's adjustable design is simple: place the spacer between the wheel and the face of the hanger for wide, or the wheel and the nut for narrow. They choose stainless steel for the spacers thanks to it's resistance to deformation. For as long as you'll use these trucks, you can be sure that the wheel-axle-hanger interface will remain slop-free with the stainless steel spacers.
The adjustable hangers still feature the stellar Rogue design and feature:
2mm of rake
Insert bushing technology
Tall-bushing compatibility
Rogue Geometry
Lifetime no-bend guarantee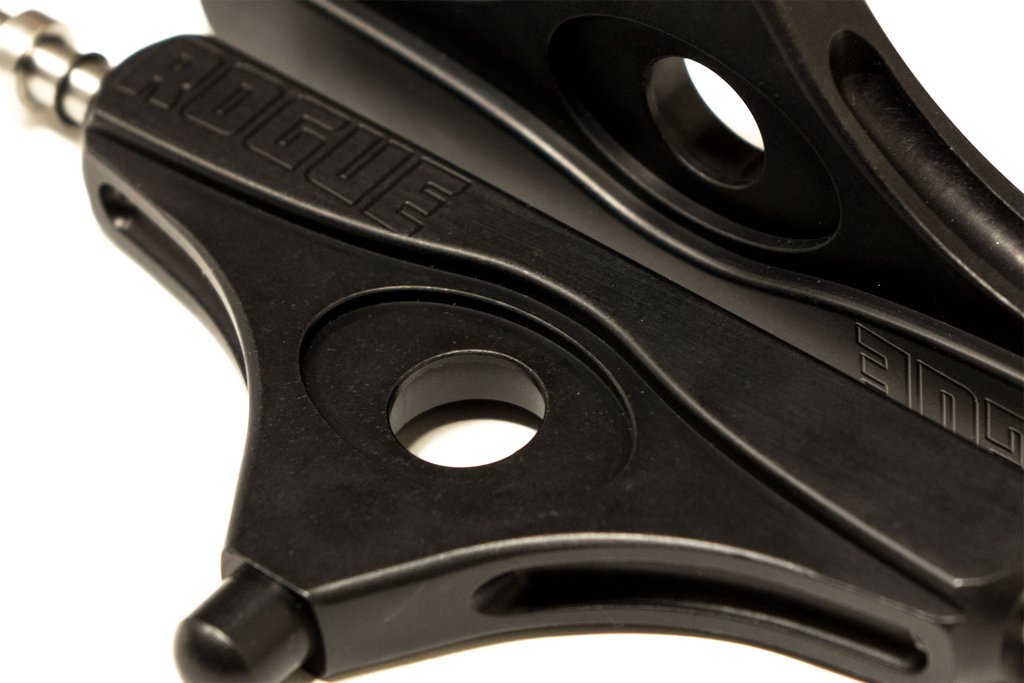 Rogue Complete Features

Size
140-150mm or 160-170mm
Baseplate
50, 43, 30 and 15* Degree options
Bushing
Oversize .75in Venom bushings
Insert Bushing
Green 93a HPF
In the package
Purple 87a, Red 90a, Green 93a HPF tall barrels
Bearing Seat
Offset
Pivot Cup
Graphite-impregnated 93a Venom pivot cup
Processing…
Success! You're on the list.
Whoops! There was an error and we couldn't process your subscription. Please reload the page and try again.