ROCKET Longboards dropped their 2019 lineup hot on the heels of their return from ISPO Munich. Designed and refined in cooperation with a range of podium-topping pro riders, this year's lineup is their most advanced yet. New tech, new manufacturing processes and new graphics.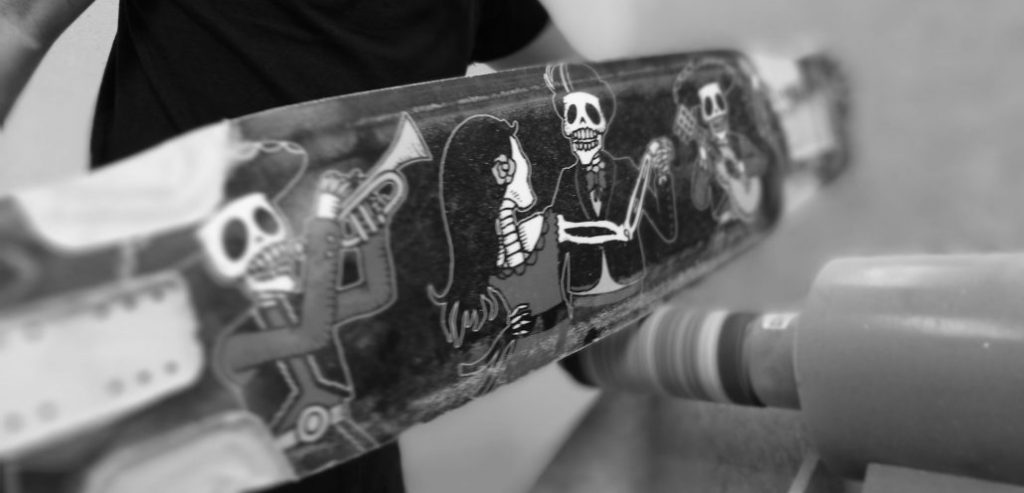 ---
Daniel Iseli is a Swiss skater, entrepreneur and the founder and owner of ROCKET Longboards. Not content just to skate, Daniel needed to create as well. He started building longboards in 2009 after he found an online community of board builders at longboardz.de and the late Silverfish. Four years later, Daniel launched ROCKET Longboard's first official lineup. Now after six years in business the innovation continues.
Daniel is the epitome of do-it-yourself. He's self-taught and he's made many of the tools used in ROCKET's manufacturing process. The presses he developed early-on allowed ROCKET to use aggressive concaves that weren't available at the time.
Prior to ROCKET, he built his first deck with Birch, Poplar, fiberglass and carbon fiber. The moment it was finished, he knew he was hooked. He continued building made-to-order decks until he felt the demand was significant enough to launch ROCKET as a legitimate company. After 1.5 years of perfecting his lineup, ROCKET was born.
ROCKET's Rockets in 2019
In 2019, innovation is central to ROCKET's ethos. ROCKET works with a number of podium-topping pros to produce their decks. Their lineup is vast, spanning multiple disciplines with carefully considered features that accommodate each rider and their preference. It includes 13 different decks, 4 of which were developed in collaboration with a champions, professional riders and world record holders. Pretty impressive considering the age of the company – ROCKET knows whats up.
Highlights from this year's release include new, carbon-look graphics, completely reworked Roton, Meteor and Meteorite decks, improved Naturalite construction and new decks.
The new graphics look slick – composite materials are always a welcomed addition and they look as good as they perform. Still, if the graphics don't suit you, ROCKET has available almost any graphic from their previous lineups at the purchaser's request.
The new Naturalite construction includes Flax fibers, fiberglass and a hollow Bamboo core. Daniel says these fibers are much better at dampening vibration than their synthetic alternatives, making for a much smoother ride. Additionally, fiberglass no longer touches the edges of the boards. No more concern about the fiberglass splintering over time as the board is damaged.
Lastly, there are two new shapes in the Phoenix and the Do Mini Nation and the Roton, Meteor and Meteorite decks have been completely reworked for 2019.
Phoenix

Do Mini Nation

Meteor

Meteorite

Roton
One of ROCKET's most awesome features and something we want to highlight for our international readers – ROCKET offers free, worldwide shipping with no minimum order. Daniel touches on their free shipping philosophy a bit below but consider the ramifications here: we often see skaters admiring boards available in other countries but they're just out of arms reach thanks to shipping. Not so with ROCKET. It doesn't matter what country you're skating in, you can order a ROCKET with free shipping direct from their website.
---
We reached out to Daniel for a few questions on this years lineup, LAF and free worldwide shipping:
Free, worldwide shipping with no minimum order. This is both amazing and unbelievable. How do you do it?
Shipping from Switzerland is very expensive. This stopped a lot of people to buy from our website. Of course we encourage people to buy from their local shops but not everybody lives near a shop that carries our boards. These people should be able to get one of our boards without paying a fortune for shipping. That's why we pay for it.
LAF – You've said the core is a secret but is there any more information you can share with us?
Haha, nice try 😉 I can tell that it's a wood core and not a foam core. But the details are one of the few secrets I keep. Many companies have similar constructions with urethane rails etc. but none of them has a core as light as ours. And the most important thing is that it's durable too. I'd like to keep it that way.
Any new technology or manufacturing process this year?
Yes, we refined our Naturalite construction. That's the construction we use in the dancer Linum and the all new Phoenix. It's a hollow bamboo core reinforced with natural flax fibres and carbon fibres. The flax fibres have really amazing characteristics. They absorb way more vibration than any artificial fibres. This makes the ride of Phoenix extremely smooth.

Phoenix

Phoenix Side

Linum 106

Linum 106 Side

Linum 116

Linum 116 side
Any more info on your self developed pneumatic press and the CNC molds? These sound really intriguing.
I started building the pneumatic presses because I saw that a lot of ski and snowboard builders used them. They are not very common in longboard building. I use only one sided molds and a bladder filled with compressed air forms the second half. That gives me an absolutely even pressure distribution on the whole board. Simple but very effective.
Anything else you'd like us to know?
Since my time is limited, I had to split the release of our line up in two parts. The first 5 models will be released on April 1 and the rest will follow in May. Just check our Facebook, Instagram or our website rocketlongboards.ch for all the details.
---
Ordering
This year's entire lineup is available for pre-oder now but they have been split into two groups based on expected availability. The following 5 are expected to release April 1. While they aren't considered limited edition, if you want to ensure you get your deck as early as possible, placing a pre-order will guarantee it.
Domination

Do Mini Nation

Hades

Mini Hades

Phoenix
The remaining decks are expected for release in late May:
Scout

Linum

Essence

Roton

Freire

Exodus

Meteor

Meteorite
ROCKET has come a long way since they began. Each year, their technology and manufacturing processes have only improved. Still, if you're hesitating you'll have an opportunity see ROCKET's boards in person at this years Alpenrauschen hosted by Big Mountain Skate and sponsored by ROCKET. The event will be held on May 30th and while tickets are already sold out for participation, you'll still be able to catch them all there. Hit the link below to pre-order and grab yourself a ROCKET.
---
---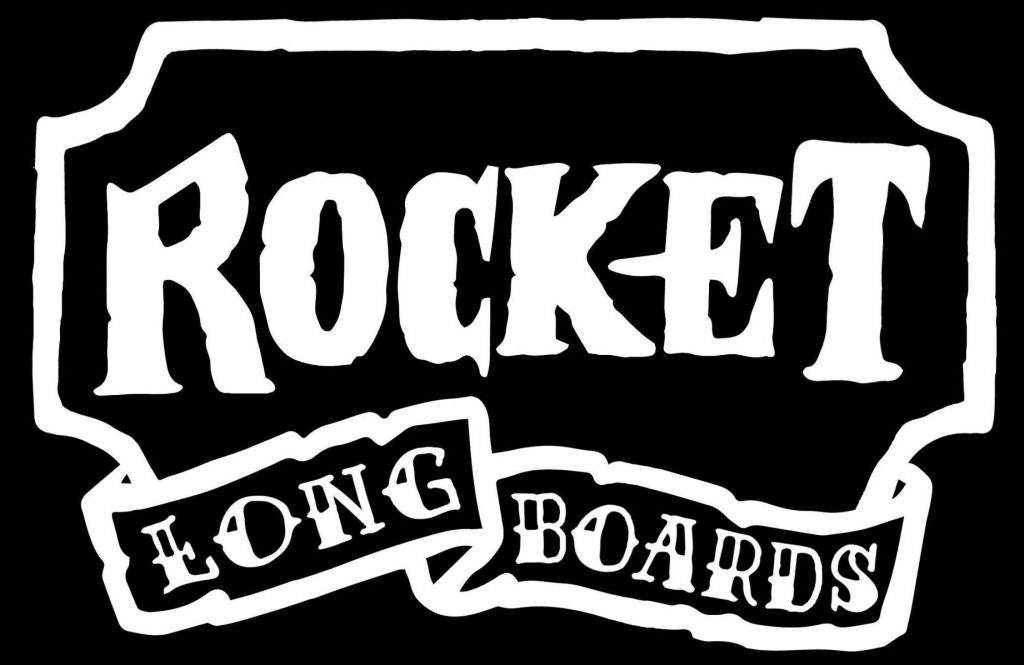 Processing…
Success! You're on the list.
Whoops! There was an error and we couldn't process your subscription. Please reload the page and try again.