Tanner Morelock on Big Red

Tanner Morelock holding Big Red
We recently sat down with Tanner Morelock to talk about Descent Boards and what they are all about. Tanner currently rides for Descent, Venom and Rogue as a formidable force in the downhill scene, definitely pushing the limit of the slalom style. He helped design for Choomah and Skyline 1 with Sanctum Collective. Tanner helped the design the BIG RED board shape and the first concave with w concave, flares, rocker, and steeper concave for Descent. So Tanner isn't new to building boards and running a brand.
---
It didn't seem like to long ago that you and the boys were all still riding and designing for Sanctum Boards, so how did Descent get started?
My business partner Seth Gouker and I met through Sanctum in 2014. He was the team manager and I was one of the team riders. Seth and I quickly became the best of friends. As the years progressed, the owner of Sanctum became less involved with the company. That was frustrating to everyone on the team because we were trying to push Sanctum to be big. The misalignment of the teams' ideas and the owner's vision of the company eventually caused a split between us and the owner. In a last-ditch effort to try to keep the Sanctum name alive, the owner decided to give Seth and me a chance to run with it. Ultimately though the owner took back operational control and then closed the doors for good. Although Seth and I were disappointed by this decision, this experience served as the inspiration from which Descent Longboards was born. Our founding principle revolves around full creative control for everyone involved. Using Seth's skills in web development and model design along with my skills in business administration, marketing, and manufacturing, we, with the collaboration of our team, have come together to deliver unique, functional, and superior decks to the longboarding world.
Seth Toeside

Seth and Tanner

Seth on a sweeping right
Why did you guys decide to switch from the previous construction style of aluminum plies you were known for to the colored carbon?
The aluminum Formica sheets that Sanctum used are obsolete. Though it had its bling, we feel that carbon fiber has a much greater strength to weight ratio, improving the overall performance of our boards. We also think that carbon fiber looks cleaner and provides value by giving our customers the option to customize the color of their deck.
BIG Red

Choomah
It seems with the rise of the slalom style in downhill the Big Red has taken the race scene by storm, what would you say makes this deck so unique compared to all the other small boards on the market and caused it rise in popularity?
After years of riding, experimenting, and trial and error, I learned the exact features I needed to have in a deck to perform at an elite level. The Big Red is this board. Due to the rise in popularity for slalom-style boards, I have now made this board available to all skaters. It has a number of well-thought features. 1. The shape. The Big Red has a very minimalistic approach in that every inch of the board is used when ridden. This is useful when squeezing into tight spaces while racing to avoid rubbing boards or wheels with others. 2. The stiffness of the board. The Big Red allows for more grip and precision while taking corners. 3. The choice of concave. We currently offer all our boards in two concaves (more to come) giving riders the option to customize their board to best match their personal preferences. In all, the Big Red is a downhill missile that will continue to dominate the slalom board market. **If the current Big Red is too small for you, keep an eye out for the Big Red 33in & 36in models.
Descent has recently picked up a lot of riders like Cole Trotta, Max Heaton and others, how do you decide to pick your team?
We have one of the best teams in the industry. We are a tight-knit group of brothers with riders from all different places and backgrounds of skating. We are truly blessed to have such a talented team of skateboarders. When picking the team, Seth and I were looking for 3 things. 1. They are the ultimate homie. 2. They absolutely shred. 3. They are kind humans, dedicated to the sport, and represent our company with pride.
Cole Trotta ripping a right

Max Heaton on a Christmas Eve session
Descent currently offers 6 shapes and 2 concaves with a carbon fiber, maple and urethane bumper construction, are you guys planning to add any more shapes, concaves or constructions? If so, what do you guys have planned?
For 2019, we are switching from the traditional maple construction to a new vertically laminated Poplar and Birch core with Venom urethane nose and tail bumpers. We have been conceptualizing this construction for the past 6 months so we are excited to see it come to fruition and revolutionize the downhill skateboarding industry. We will also be offering nine color options for our decks this year. At this exact moment, we still only have two concaves and six shapes available; however, we are in the process of designing new shapes and concaves with our team riders so keep your eyes peeled. **Expect a Cole Trotta model ASAP
BIG Red

Changbang

ChiefKief

Flatiron

Mustang

Percheron
Among the team riders which board and concave seems to be the most popular and what are you personally riding?
Across our diverse team, the two favorite models are the Big Red for our racers, and the Percheron for our free riders. The concave preferences have been about 50/50 between our two current options. Our first concave option designed by Tanner has W, flares, rocker, and steeper concave. The second option designed by Seth has a mellow concave with accelerated rocker. Our current concave options are polar opposites, but the team is coming up with their own ideas to fill in the gaps. Seth rides the Percheron and Tanner rides the Big Red.
As a new start up, but with a team that has a lot of experience, what are some unknown struggles that a new skate brand faces?
The main struggles that we have encountered in starting Descent are gaining awareness for our company and differentiating our product from the rest of the industry. It seems anyone can make an 8ply maple board these days, but we strive to stand out as an innovative company by offering solid constructions, practical designs, and customization capabilities.
Riley Irvine on his Stang leading Tanner Morelock through a steep left.
Do you guys have any plans to have an official stock line up or is the plan to make on order?
We do plan to have an official lineup! We will offer the Big Red with Tanner's concave and the Percheron with Seth's concave, both in black carbon. We are also hyped to offer our customization program to anyone looking to mix and match concaves, shapes, and colors. We believe that when gear is catered to a specific riders' style, it can greatly enhance their downhill experience.
Any tentative dates for completing your website and getting Descent boards into you skate shops?
We have been putting in work on our website and shop. There are so many components to get together so it can be overwhelming at times but we are close. We hope to be fully up and running no later than March 1st, 2019!
Squad Goals
What's are your goals and whats in store for 2019?
In 2019 we hope to drop 2-3 new models, go on some rad skate trips, inspire new young riders, expand into global markets, sell a lot of skateboards, and meet plenty of cool new people along the way.
Moving Forward
---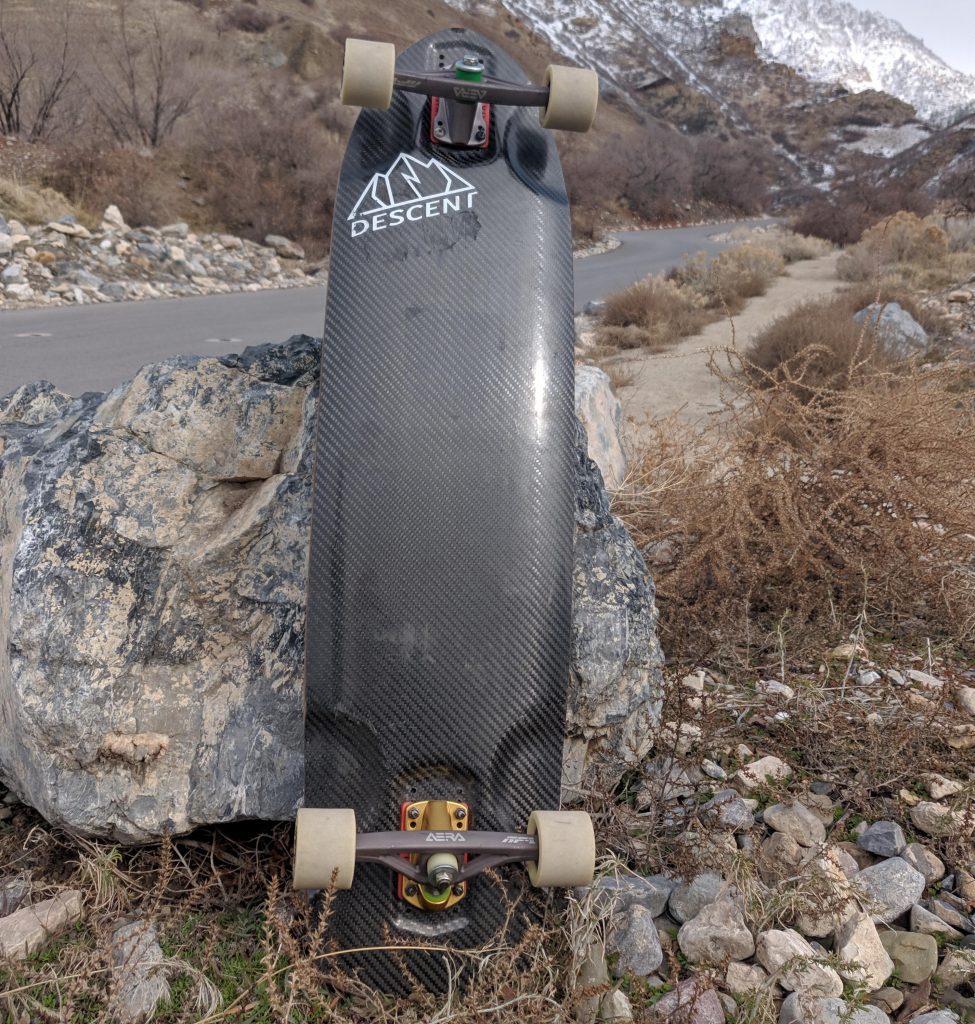 Writer and reviewer Sam Arrington recently got his hands on the Descent Percheron and has been putting in work testing and abusing the board. We will be releasing a review shortly going in detail of what makes Descent longboards unique.
---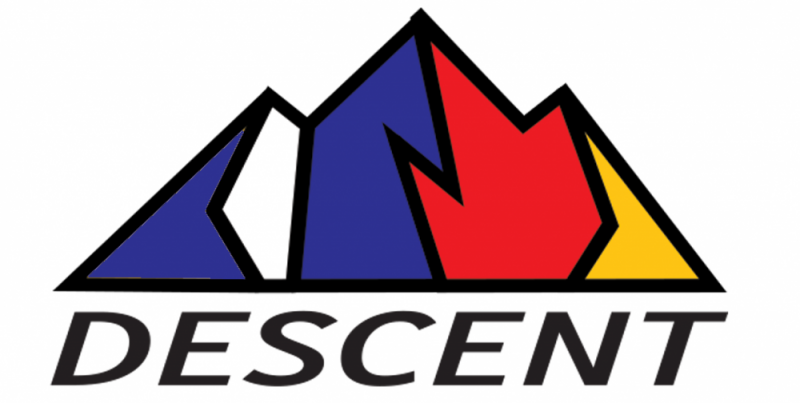 Processing…
Success! You're on the list.
Whoops! There was an error and we couldn't process your subscription. Please reload the page and try again.