Double-kick quiver-killers have been the fad of the decade. Having a board that can freeride, downhill, and also kick around and do some freestyle all in the same session is definitely one attractive prospect.
Through the years, many board companies have tried and tried to create their best interpretation of the quiver-killer. And Bustin Boards is not an exception- the Shrike has been a part of the Bustin arsenal for many years. However, this year, Bustin really knocked it out of the park by solving many common problems with their new Thermoglass construction. Thermoglass includes fiberglass topsheets coupled with urethane bumpers and kicktails. It's the epitome of durable board technology.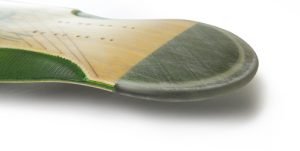 With their new lightweight, fused fiberglass construction, the Shrike is newly advantaged for freestyle and dancing tricks- a lighter board means that airtime is increased and the setup is more responsive. When doing freeride and downhill, rider input is amplified.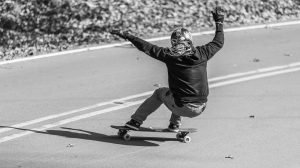 The new 5-0 urethane bumpers are incredibly resilient and are able to take the worst of beatings- Will Royce is no saint to his boards and the shape and layout of the urethane bumpers focus on strength more than aesthetics. A truly utilitarian philosophy previously unseen in longboard production.
The new Bustin Thermoglass Shrike. Get it before it gets away!
Processing…
Success! You're on the list.
Whoops! There was an error and we couldn't process your subscription. Please reload the page and try again.