You know that we always love the smaller companies because they seem more like loving family members than a business that you're buying skateboards from. Earthwing is one of these wholesome companies that we at Longboard Envy enjoy so much- they've been around for so many years, and through all of those years they've only gotten better.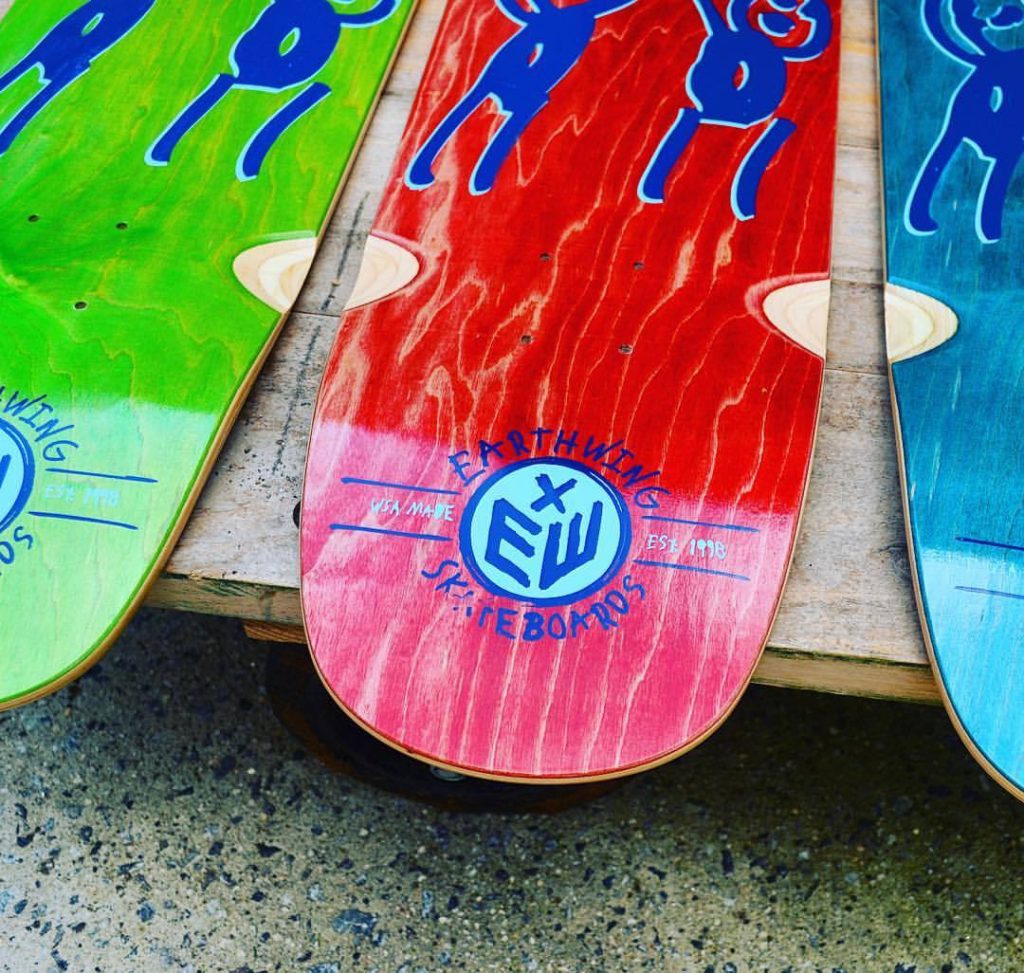 In times like these when there's so much hate and unjustifiable animosity between humans, when the news is dirty with tales of vandalism and people hurt by the words of others, it's unremarkably wholesome of Earthwing to come out and release a new deck called the Hope. The backstory of the Hope is just as innocent- it's inspired the feeling of welcome and freedom that you feel when you're on a skateboard. The way that skateboarding is a way to avoid being an adult amidst work stress, paying bills and having responsibilities. Brian writes in his piece called "And I Hope", that the graphic is designed by one of his kids in a pen-pal letter to a soldier overseas. Two stick-figure kids holding hands, which has got to be the cutest thing that I've seen this week.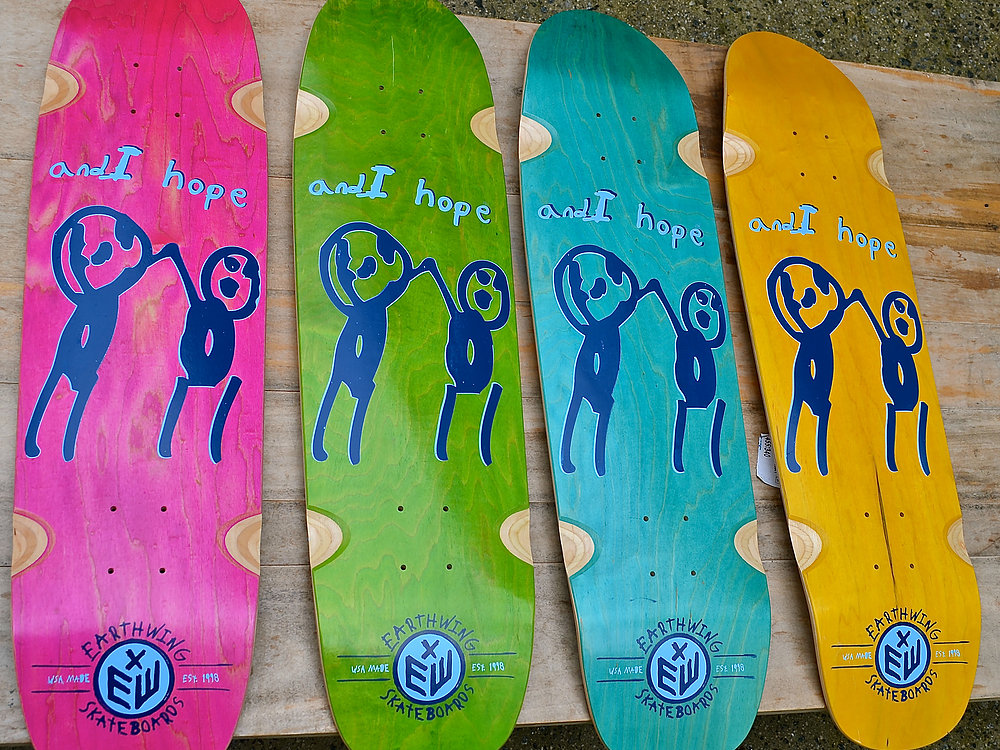 The Hope comes in two variants- 34 inches long and 36 inches long. It seems to be a slightly shaped street-inspired deck, with steeper, street-y kicktails and a flatter standing platform than decks designed for downhill, although I'm sure it's perfectly usable as a street-slasher hybrid as well. It comes in a bunch of bright colors- everything from bright pink to orange! Prices are thrifty and fair as expected from Earthwing: 70 dollars for the Hope 34 and 75 dollars for the Hope 36. A handmade double kick in this quality range is rare at 70 dollars!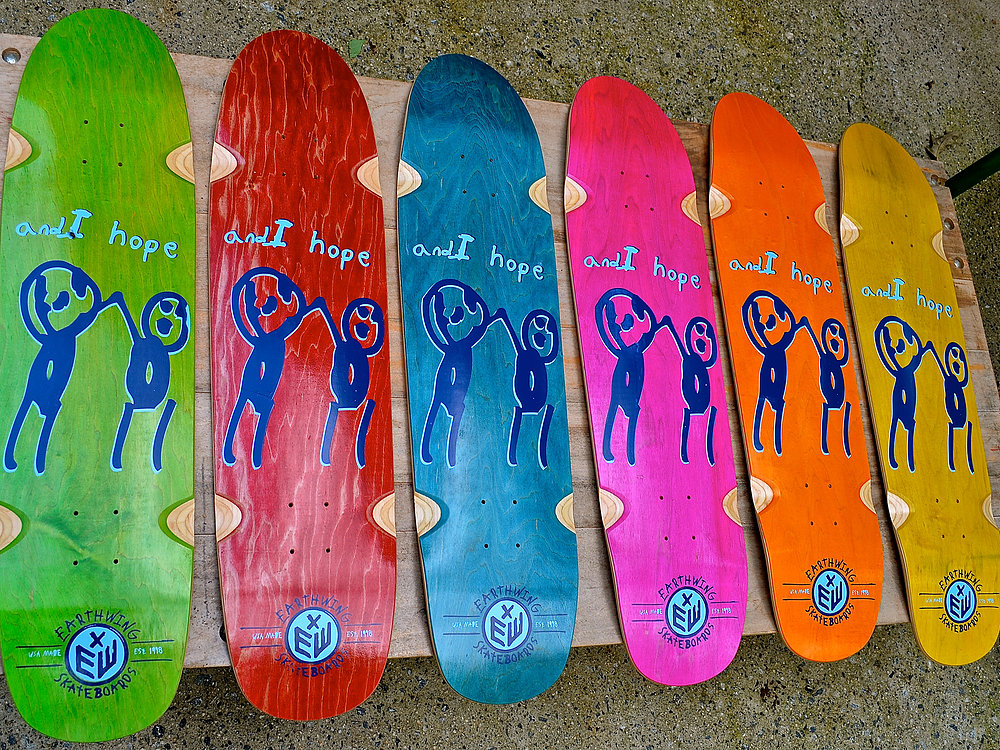 All in all, the Hope is an awesome street deck with a wholesome backstory, and it's one of those things that you feel about buying after you've pressed the buy button. Get out there and get yourself one!
Processing…
Success! You're on the list.
Whoops! There was an error and we couldn't process your subscription. Please reload the page and try again.