The wait is finally over! Aera's RF-1s have now been available to the masses for a few months. Aera took strides to hit the middle ground forged market – Do they hold up? How do they fare against the competition?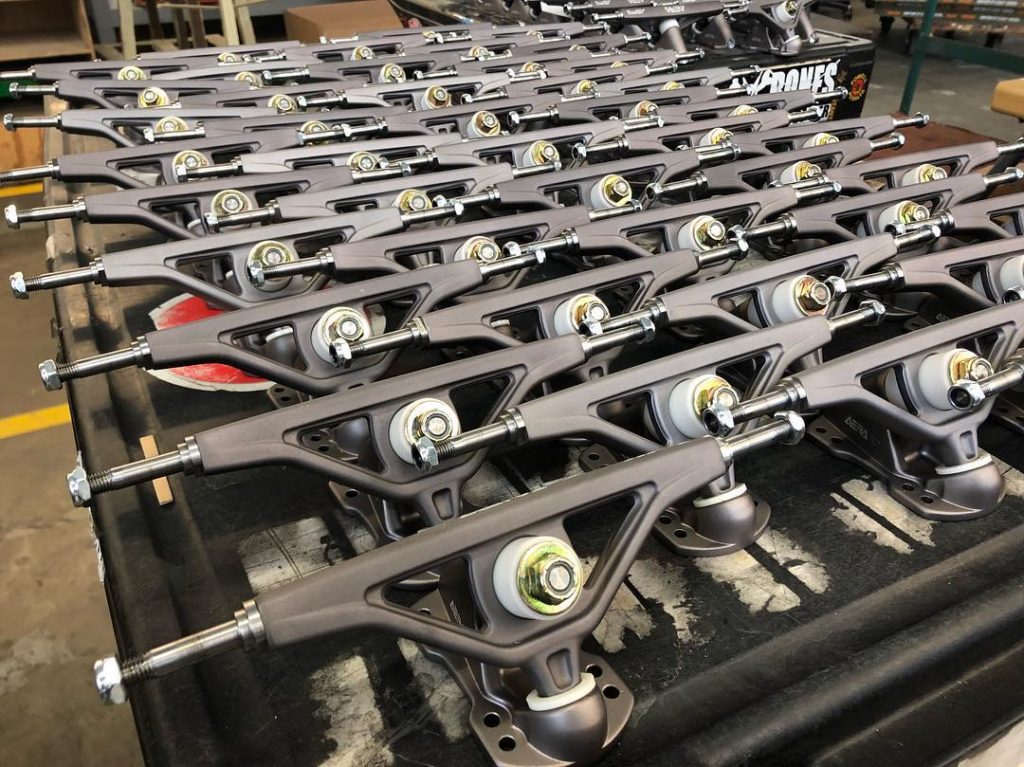 ---
Design
The Aera RF-1s took the K3s geometry and updated them to the 2018 style of skating, but there are some obvious differences between the two. The RF-1s are cold forged –  a process that produces a stronger, lighter and more precise product when compared to both cast and precision trucks. Not sure what the difference is between cast and precision trucks? Learn more about the best longboard trucks in our best trucks guide.

As an added benefit, they also feature precision axles and CNC'd bushing seats. With the new triangular shape, Aera created a very, very strong truck. We also see a minor update when comparing the K3 and the RF1 bushing seat – the new seat is a bit wider like the K5s. It measures approximately an inch around and allows better bushing fit.
The most significant improvement comes to the RF-1s pivot and pivot cup. The pivot features an over sized ball pivot that literally pops into the pivot cup. The pivot cup wraps around the entire circumference of the ball pivot. This interface is the most essential part of the RF-1s success because their combination removes all slop and twitch from all directions. The interface is unique to the RF-1s – designed by Aera's very own Kevin Reimer (@K-Rimes) – a downhill legend and World Champion racer.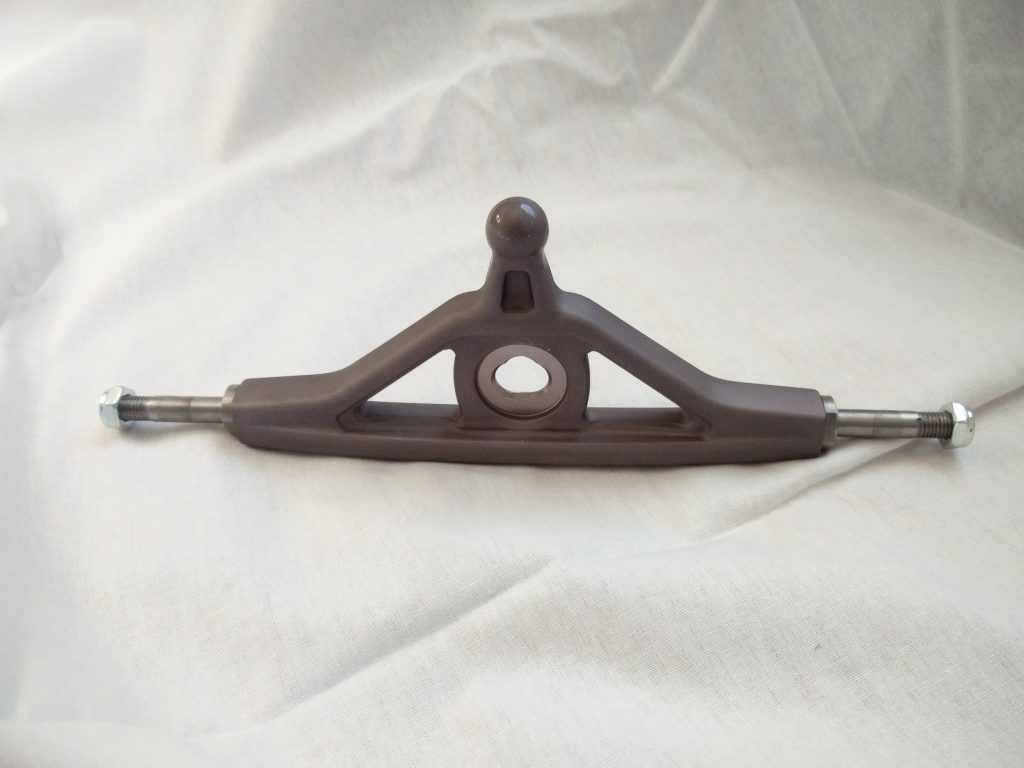 Downhill
At first glance the RF-1s may not seem like a downhill truck but thanks to it's foundation on the K3 geometry, RF-1s are a great downhill truck if dialed properly. In fact, Cole Trotta (@coletrotta) had a successful season in Europe racing on 140mm 46/42 RF-1s.
The RF-1 and K5 offer different ways of riding. While both provide the highest level of stability, they both have their advantages. The RF-1 is a ball pivot – most people are scared of ball pivots because of the reputation they have given themselves through previous truck companies. However the Aera RF-1 changes that. The RF-1 has a pivot cup that wraps around the whole pivot making it so there is no slop and endless amounts of lean and turn. With that being said, there are times when I chose one truck over another – the RF-1 and K5 are both too amazing to decide.

– Cole Trotta
The key to getting them to feel more downhill oriented has been running a thicker bushing board side, K-Rimes has mentioned before that he rides a stepped cone. I personally run a Venom Freeride board side, but other bushings like Riptide Fat Cone or Chubby could provide similar support.
The trucks are inherently very stable and have a massive center, but they also are highly reactive to input which means if you over-lean or over-adjust too quickly you can give yourself some scary wobbles. Using a thicker bushing will help make the truck require more input for your lean and decrease the chance of the truck feeling too responsive.
After I dialed the trucks properly they were an absolute blast as downhill trucks but they are different from race truck like K5s. The RF-1s aren't technically designed for the current race culture with hanger widths of 180/176mm and 50/46° base plates available. So I wouldn't get these for racing, but for casual downhill they will work perfectly fine but I'd recommend getting the 176mm hangers for slightly more grip.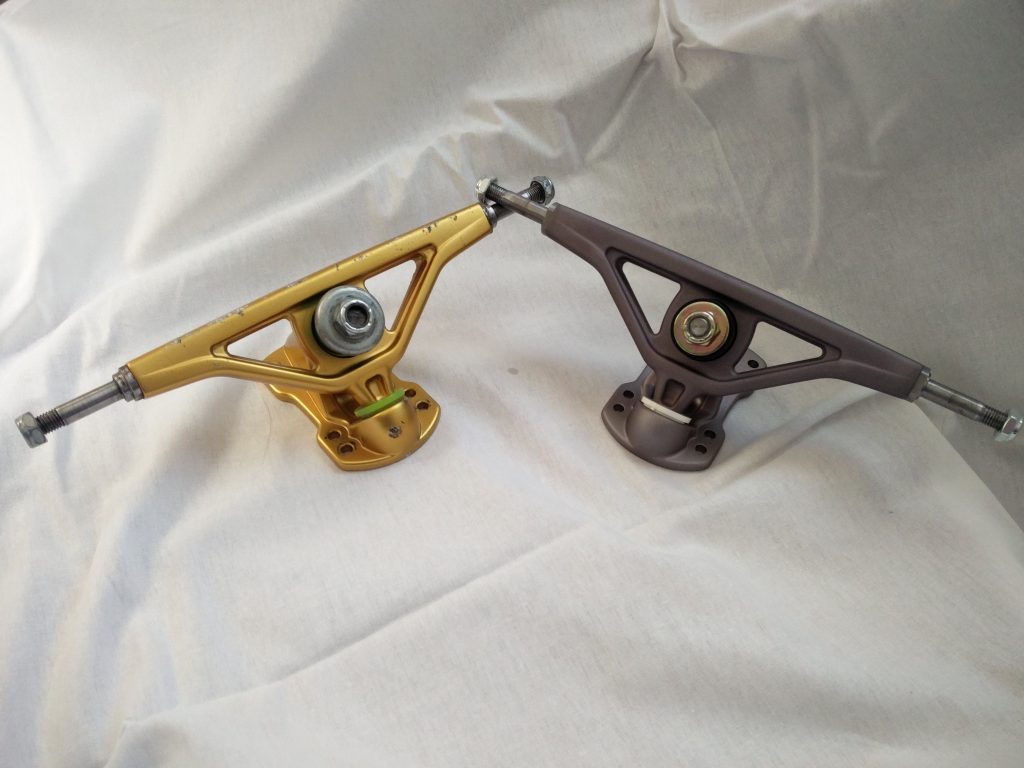 Freeride

The RF-1 design is focused on freeride and they absolutely crush it. The classic K3-based geometry creates a stable and surfy truck that floats with ease into every slide. The addition of the new updated pivot, pivot cup and bushing seat allows for an even deeper and smoother freeriding experience.
With precision axles you get consistent slides and wear on your wheels. You couldn't really ask more from a freeride truck.
Since riding the RF-1s it has been hard for me to go back to K5s or Voxters simply because the RF-1s are just so much fun to skate. To add to that, they are light, strong and incredibly consistent from slow-putting to just sending it at full speed. Without a doubt, they are the best freeride trucks and pretty much all I ride now.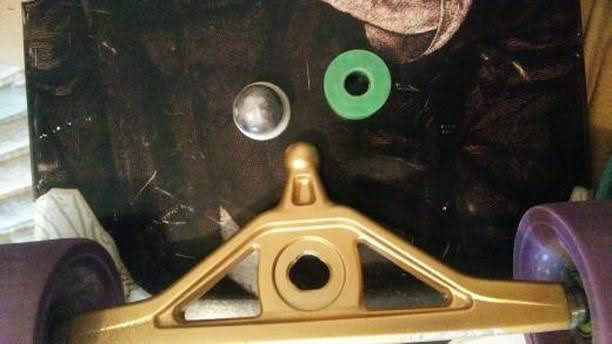 Conclusion
Aera has made a truck more widely available for the average skater. For only $190, the RF-1s are strong, light and truly on par with other precision trucks on the market.
They are capable for fun downhill runs and with a chopped hanger would be well-suited to races and technical downhill (Checkout Rolling Tree for a chop).
The RF-1s are designed for freeride and it will be hard to find another truck as fun and consistent as them. They make great trucks at any speed and therefore make the perfect all around truck. I highly recommend RF-1s for people who mostly focus on freeride and are looking for lighter downhill.
---
Pros: Only $190, forged hanger/baseplates, CNCed bushing seat, precision axles, light, strong, unique pivot cup.
Cons: Only 50/46° baseplates and wide hangers 176/180mm
---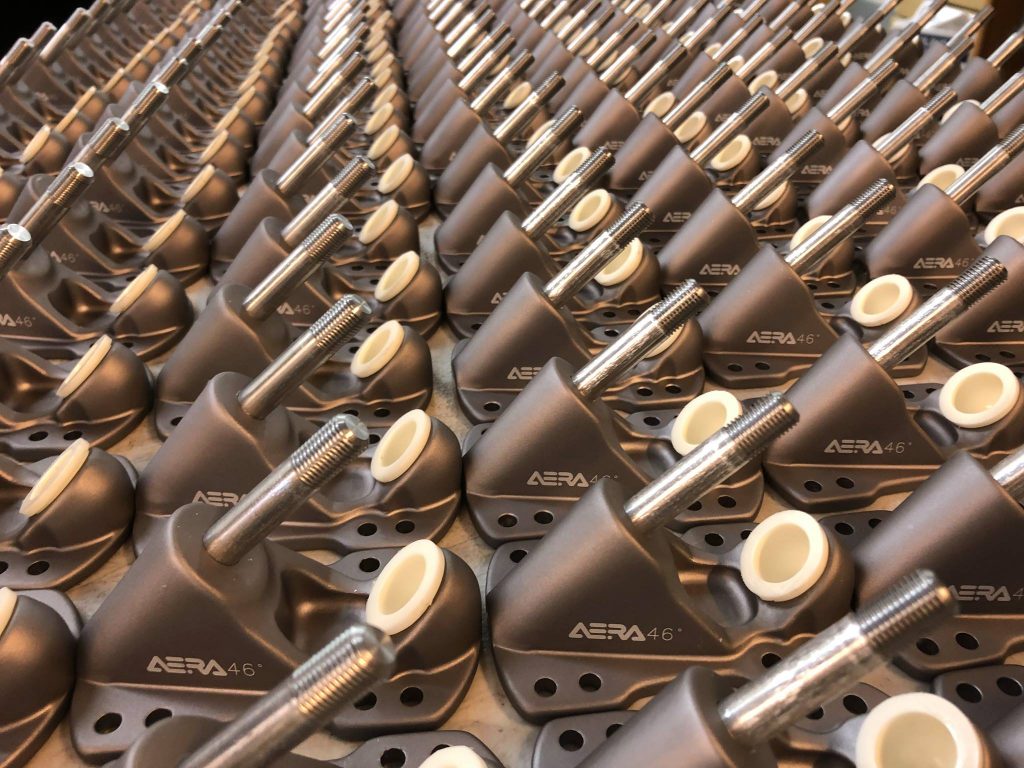 | Specifications | |
| --- | --- |
| Hanger | 180/176mm |
| Baseplates | 50°/46° |
| Construction | Cold Forged |
| Rake | 2mm |
| Bushing Size | Standard |
Want more like this article about the Landyachtz Dinghy? Sign up below for news, updates and discounts!